Alright guys, so whilst waiting for my WJ plates to get in I decided to do a fun little mod. I was going to install factory heated seats in my WJ that didnt come with them but realized it was cheaper and better to do aftermarket, so now I'm left with two factory switches. This mod is for you Jeepers out there who dont have heated seats, your heated seats dont work, or you dont want heated seats.
Disclaimer: Dont mess with your WJs electrical system unless you know what you're doing. You screw up you will probably ruin your heated seat switch, maybe even do further damage to your Jeep. I am an electrical engineering major and this stuff is my life so I'm used to it. If you dont know how to solder or aren't good I suggest starting on different projects because these switches are expensive as hell from the dealer and around me they're pretty scarce.
Current note: This switch has an internal circuit board. It is not designed to carry much current AT ALL! Thus you should only use this switch to control a relay, which can be used to power your bigger devices. Relays draw .25amps which is acceptable for this switch.
Alright, so get your hands on some heated seat switches for a WJ. On mine I gently sanded down a little plastic (for my semi-transparent labels) and gave them a coat of plastic paint. Looks great. You don't "need" to do this.
Pop the bulb out with a small flatblade twist a tiny bit and it will unlock and fall out. May need some finnesse if its sticking.
Peel off electrical tape-like tape on bottom of switch and pop all three clips on the top and sides so you end up like this. Be gentle and dont go banging it around the contents of the front of the switch are annoying to put back together if they pop apart.
Okay so basically the normal heated seat switch will transmit three resistance values to the computer based on position. Here are those three resistors.
We won't be needing those anymore so take your soldering iron to them and tap both sides and sweep it off to de-solder. Do all 3
Take a razor knife or some sharp object and scrape away a little bit of the pcb coating like so.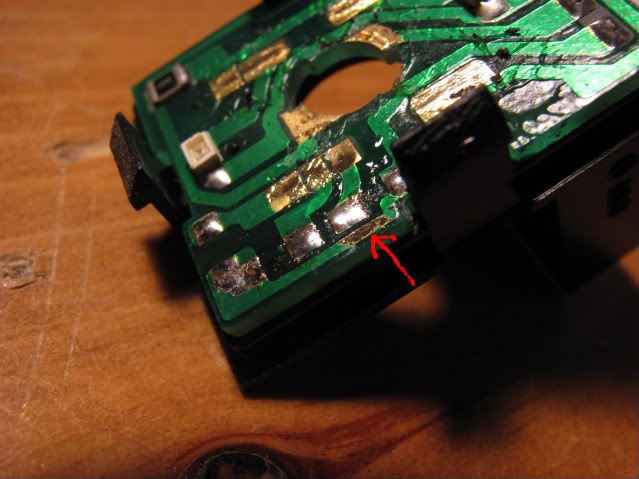 Now that the signal wire is exposed we can bridge the two joints with solder. This way, when you put the switch in the up position, instead of sending a resistance through the mux wire, it will give continuity. This essentially turns it into a switch. The switch lighting remains untouched and fully functional.
Pop the switch back together and test it out how you like. I used my multimeter on continuity testing mode and it works perfectly! You use the orange/black wire and the green/(red or white depending on side) wire for your normal switch feeds. Solid orange and black remain connected like factory for dash lighting and ground to the led indicators. For me I wanted to keep that because I'm putting a semi-transparent label over that should light up
. Keep the white/red wire hooked up like factory for the LED indicators to work.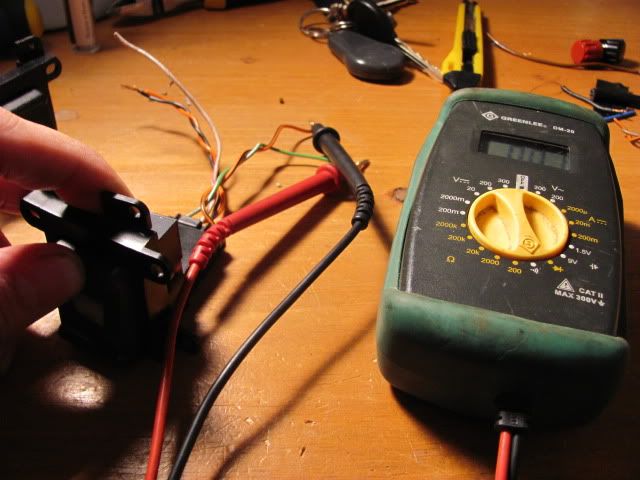 Edit: I just want to mention, it looks alot more messy in the pics than it does in person, my camera picks up reflections quite well. What you're seeing is the grease, these switches are coated in a petroleum jelly-like substance to keep the switch contacts from wearing down the components. It would be smart to wipe it off the area you're soldering in first and then afterwards smear a little bit more on. I didnt do this, so when the soldering iron hit the grease it turned it kinda black and smelt funny. Mine work just fine