i picked up a set of bosch single hole injectors from ebay. motorcraft part number CM4956 they are from a 2000 ford mustang with the 3.8L V6
these are not the 4 hole injector that came in the dodge neon but they still have a mist pattern rather than the stream from the factory injector.
here is my write up on the install.
remove air cleaner
remove cable linkage bracket from intake and disconnect from throttle body.
also remove the breather line that goes to the valve cover
heres a picture of the rail after i removed it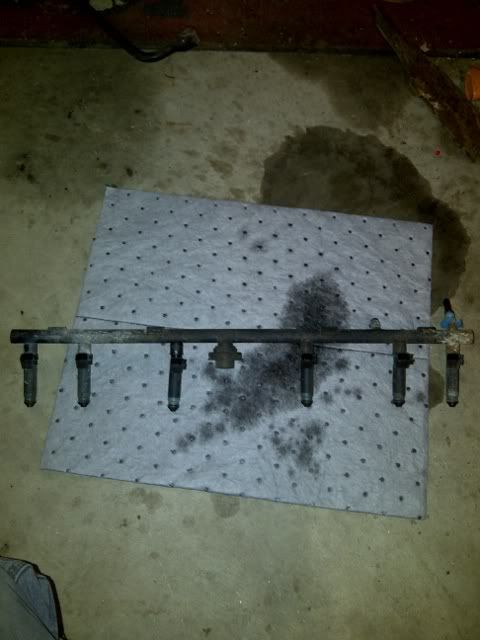 Dirty hole.....ill fix this
take one ford 302 pushrod
equip dremel tool with cutting wheel.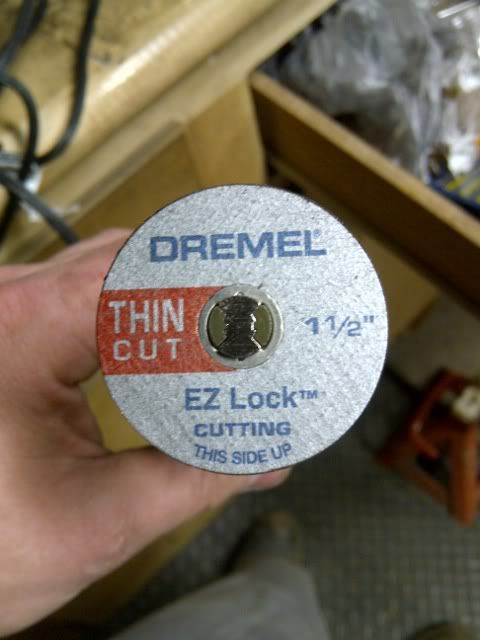 cut slot in the end of the pushrod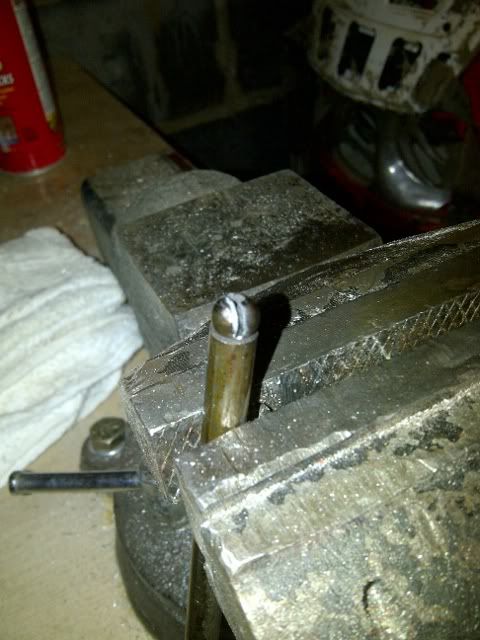 insert small piece of sand paper folded in half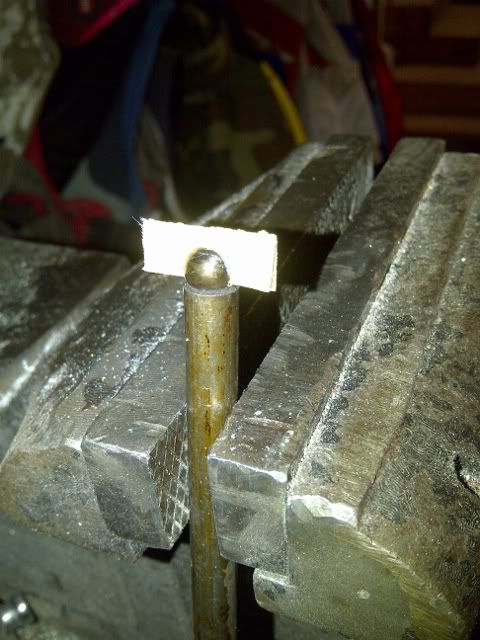 drill with pushrod in the chuck
this is used as a simple hone to clean up the holes while not creating groves in them.
the best way to do this is to put a blowgun in one of the injector holes that you are not working in and blow air through the intake while you run the drill and clean up the holes this will create positive pressure in the intake to blow out any particles that might make their way into the holes
here is the hole cleaned up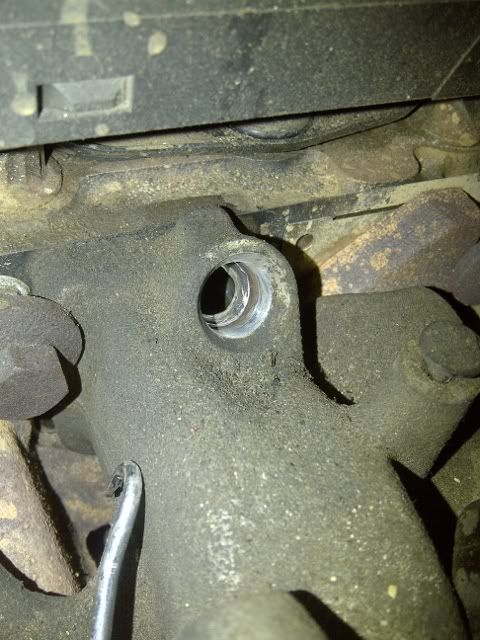 comparison
comparison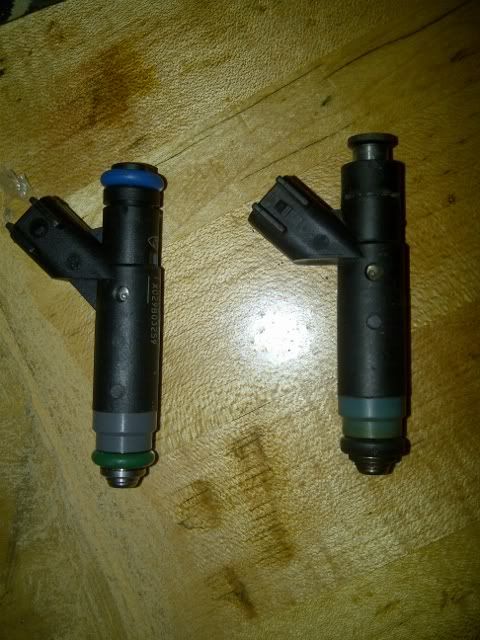 the only flaw that i can see in this is that you cant use the factory clips that go over the injector to hold it to the fuel rail.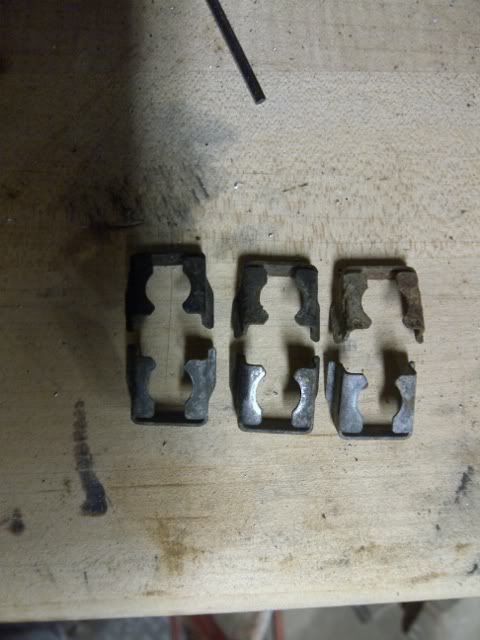 new injector o rings all lubed up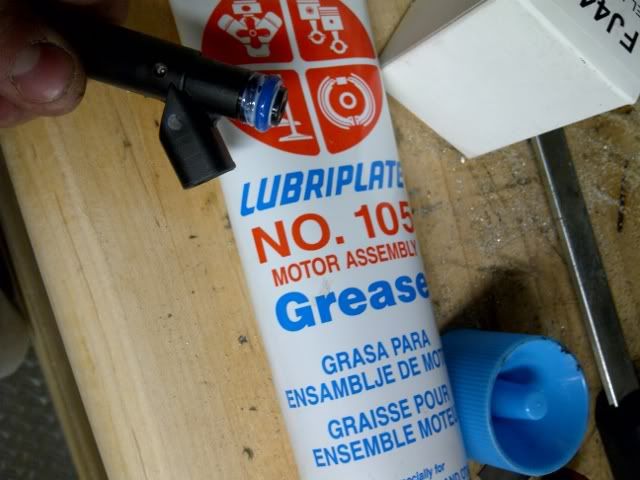 jeep rail full of mustang injectors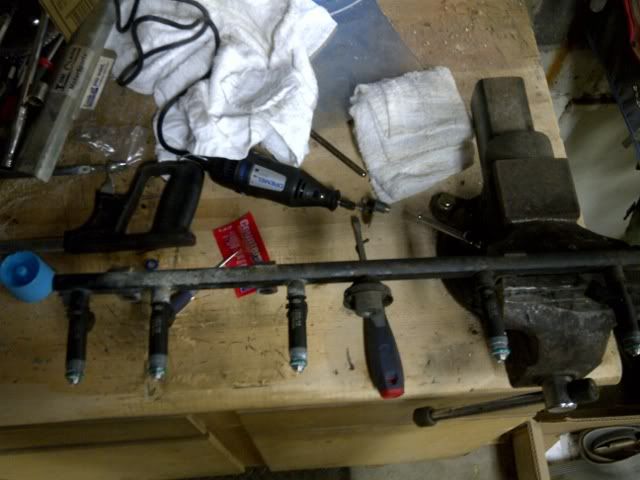 reassembly went very smooth and after some fuel rail priming the beast fired right up seems to be running smooth but i will have to report back on this after i drive it a bit. hope this helps anybody that needs it.