Best I can tell from the service manual, it could maybe be either a shim or the oil slinger? Collapsible spacer perhaps?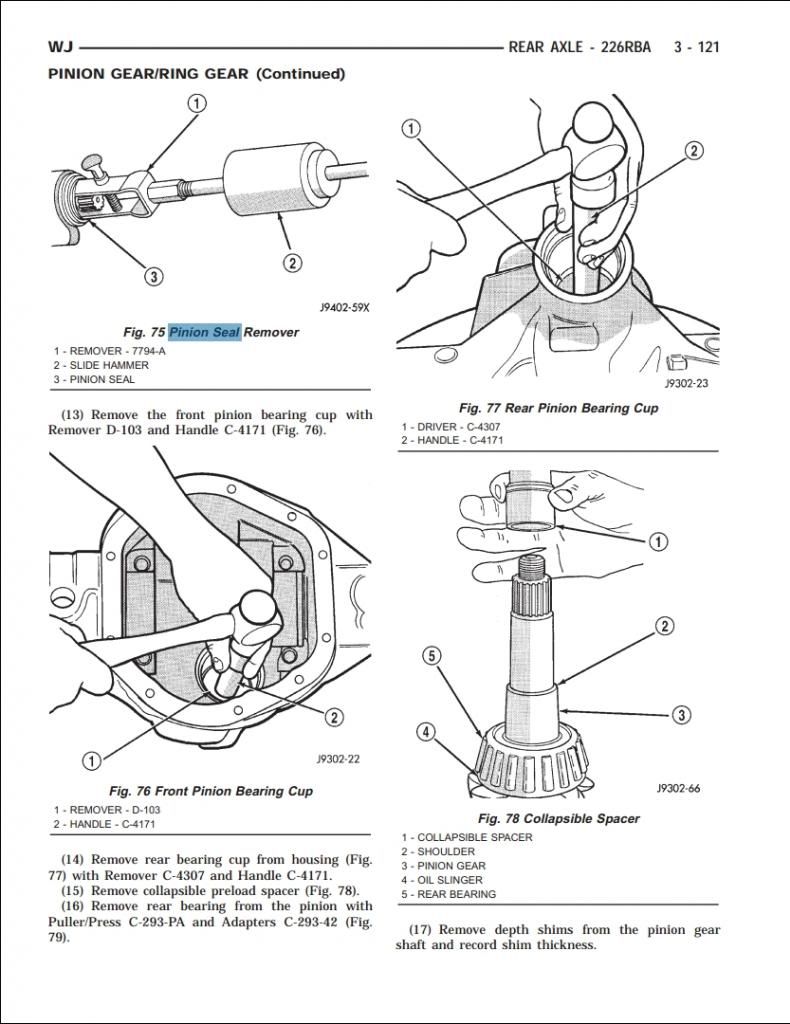 I'm kinda shooting in the dark here, sorry if it's not helpful
Can screencap other pages if you give me a better idea of what to look for / what diagram you want to see.
These are the initial steps listed to remove the pinion gear:
Quote:
PINION GEAR/RING GEAR
REMOVAL
NOTE: The ring and pinion gears are serviced as a
matched set. Never replace one gear without the
other gear.
(1) Raise and support vehicle.
(2) Mark pinion yoke and propeller shaft for
installation reference.
(3) Disconnect propeller shaft from pinion yoke
and tie shaft to underbody.
(4) Remove differential from axle housing.
(5) Place differential case in a vise with soft metal
jaw.
(6) Remove bolts holding ring gear to differential
case.
(7) Drive ring gear from differential case with a
rawhide hammer (Fig. 71).
(8) Hold the pinion yoke with Spanner Wrench
6958 and remove the pinion yoke nut and washer
(Fig. 72).
(9) Remove pinion yoke from pinion shaft with
Remover C-452 and Wrench C-3281 (Fig. 73).
(10) Remove pinion gear from housing (Fig. 74).