This mod will tap into the left and right audio inputs on the cassette tape player. You will need a 3.5mm audio cable,
a cassette tape (I used a cassette adapter from an old XM radio and cut the wires. These tapes never end so there
is no interruption when the tape changes sides), hot glue and a hot glue gun, a soldering iron and some solder. To do
this, you will need some basic soldering skills and a steady hand. The joints aren't too small but you don't want to
short out the pins. The only radios I have done this on are the RBP radio from a 2001 Jeep Grand Cherokee
and an RAZ radio from a 2005 Chrysler Sebring that I put in my WJ (doing this swap involves splicing
in a new connector and antenna cable but you get a radio with newer technology like RDS and a dot-matrix display,
and you get to keep the stock look). The quality of the sound after performing this mod is equivalent or greater
than that of a CD. It's crystal clear and doesn't have static like fm transmitters do, or sound flat like cassette
adapters tend to.
I'm gonna start with the RBP radio. I already did a write up on how to do this here:
http://www.jeepforum.com/forum/f310/...anger-1919770/
I'm only including this here because
when I made that write-up I assumed that all Chrysler radios were the same and forgot to include the production
code in that posts title. If you have any questions about this one feel free to ask here or on that thread. On this radio do not turn your device up
to full volume. Keep it a little below the max or there will be distortion and it will sound crappy. Here is a picture of the RBP unit.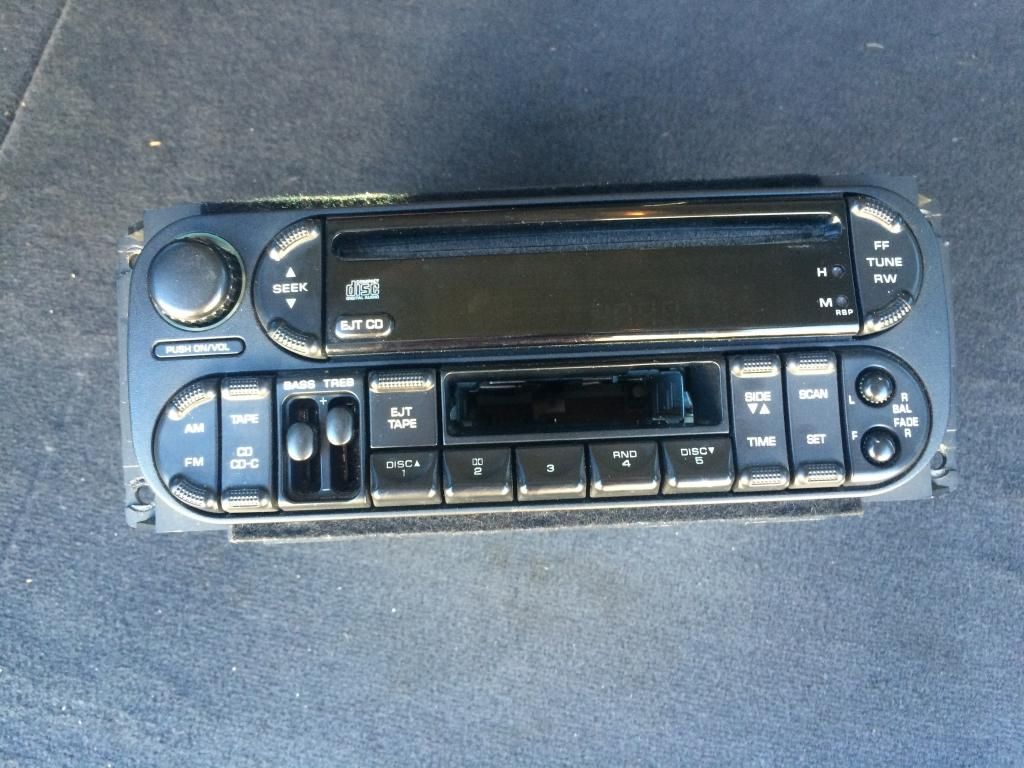 This is the RAZ unit: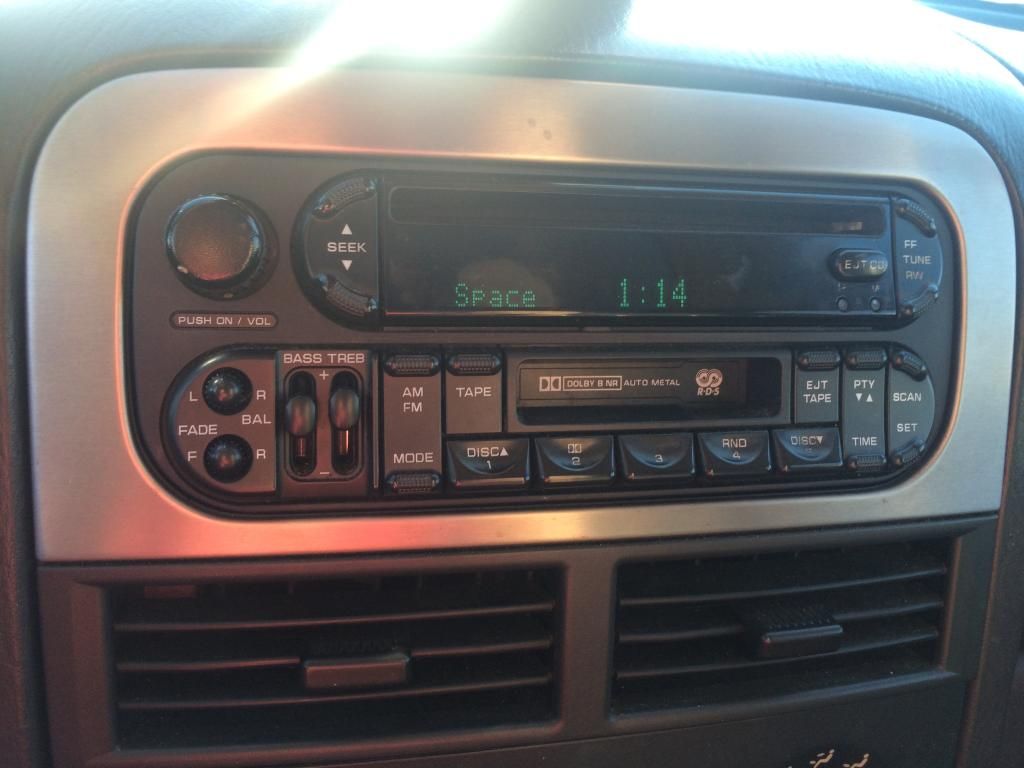 The RAZ radio, however, is a little bit different. This radio is newer and has many new features. This radio came stock in many 2002-2005
Chrysler vehicles. Of those vehicles two of them were the 2002-2004 WJ Grand Cherokee and the 2003-2004 Wrangler. Instructions on
how to open up this unit are here:
http://www.allpar.com/stereo/RAZ/
. Once you
get down to the cassette unit and you have it out of the head unit you should see this: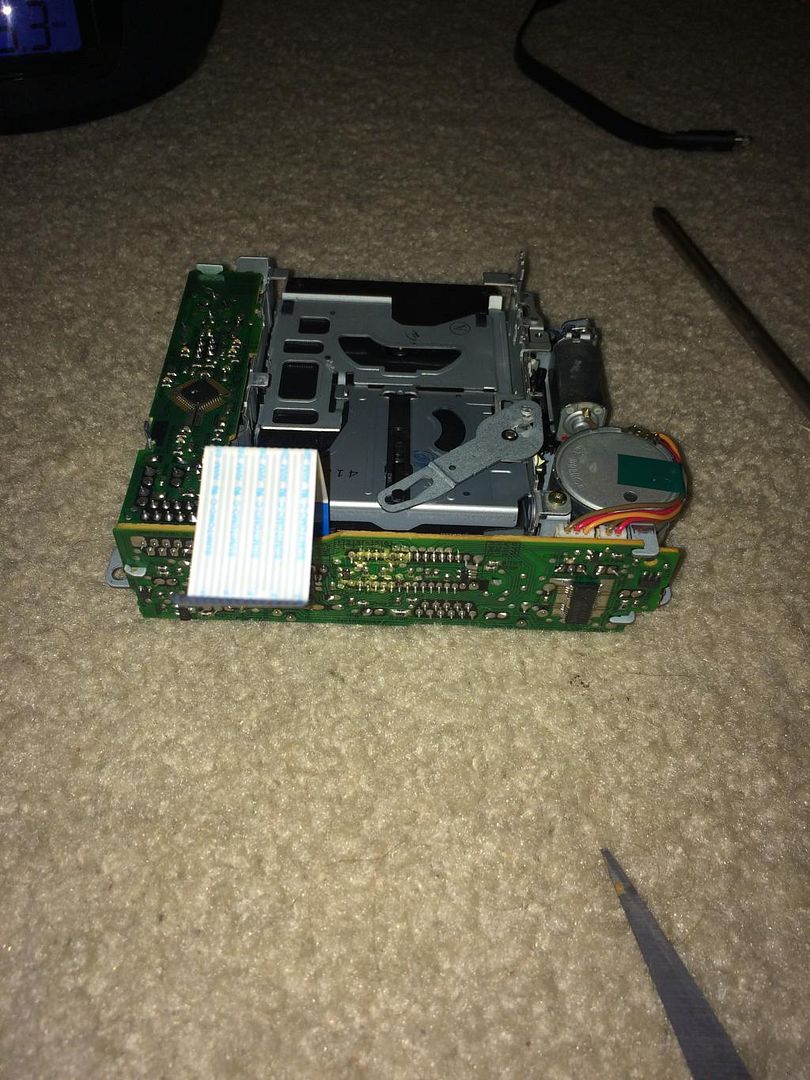 Looking at the above picture, just to the left of the ribbon cable you see nine pins. There are nine facing the camera and nine facing up, you will be
focusing on the ones facing up as I found them easier to solder to. If you look on the board next to these nine pins, directly under the last three
there are the letters R, L, and G. R is right, L is left and G is ground. Strip one end of your 3.5 mm jack wire and you should have something like this: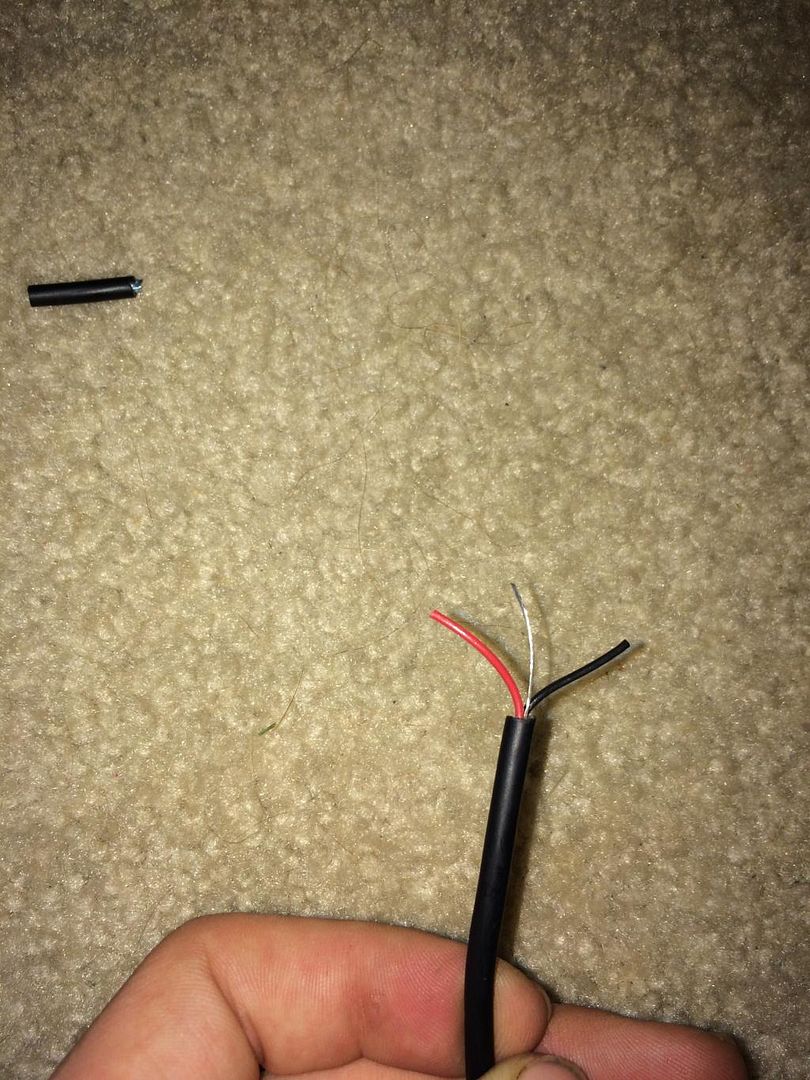 The red wire is your right channel, the black (or in some cases white wire) is your left channel, and the unshielded wire (in some cases this wire is
wrapped around the two signal wires). Solder these wires to the corresponding pins and you should end up with something like this: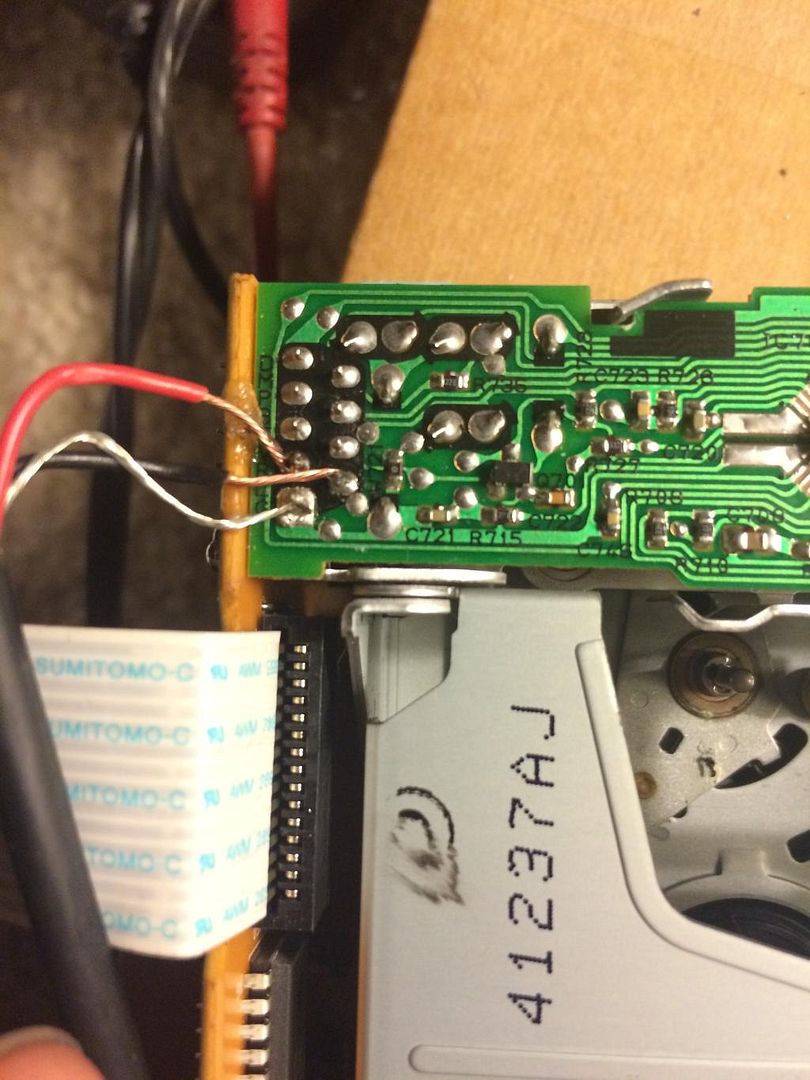 Make sure the left channel wire isn't touching the right or ground wire. To prevent this, I positioned it correctly and covered the three pins in hot glue
and held the left wire out of the way until the glue solidified. I ran the wire out of the cutout where some vehicles have a ground pin and reassembled
the radio. Depending on your vehicle you can run the wire to a jack on the dash or just keep the end on and run it out to you. Even though you may
not use both ends or only one end I still recommend using a 3.5mm jack wire just because it is made for carrying audio signals. Also, with the RAZ radio, you can and should turn the volume on the device you are listening to all the way up, this one it doesn't distort the signal like the RBP did and if you set the volume lower than full, you will have to turn the radio up louder to get the same amount of volume that you would on fm or am or a cd.
If you decide to use a tape that is not blank it will work fine. Whenever you plug in a device it mutes whatever is on the tape, however when the radio
automatically changes sides, it will mute for half a second and then continue playing. Here is a picture of the cassette adapter I used. You can see on the
corner where I cut the wire and it works great, no changing sides and causing the radio to mute for a second.
I am not responsible if you mess up your radio blah blah blah. If you do this mod feel free to leave feedback to let me and others know if you like it.
Seth