Cladding heat! :-) (want a cheap mod?)
---
Well, I had some boring time today so I thought I'd break out the heat gun and try my cladding. a few hours later, and it's done.
As far as write-ups it's pretty simple: Get a decent heat gun from your favorite hardware store (Ace, Lowe's, HD, etc..). Then, go wash your Jeep so the cladding is nice and clean. Then it's just a process of heating the plastic in 6x2 squares, keeping a "wet" edge. You heat it until it JUST starts to look "wet" and keep moving. I sort of "shake" the heat gun back and fourth slightly to keep the plastic around the part I'm "melting" hot enough to blend in.
Really it's not that difficult. most guys will probably tell you to cover the paint and the headlights, etc. I didn't...I was just very careful and didn't hurt anything. it qualifies as a cheap mod because it doesn't cost much. 20 bucks or so for the heat gun and another few dollars or so in electricity costs. (it does take a couple of hours)
This is the a picture of the day I brought the Jeep home. Foggy headlights, chalky colored cladding, etc...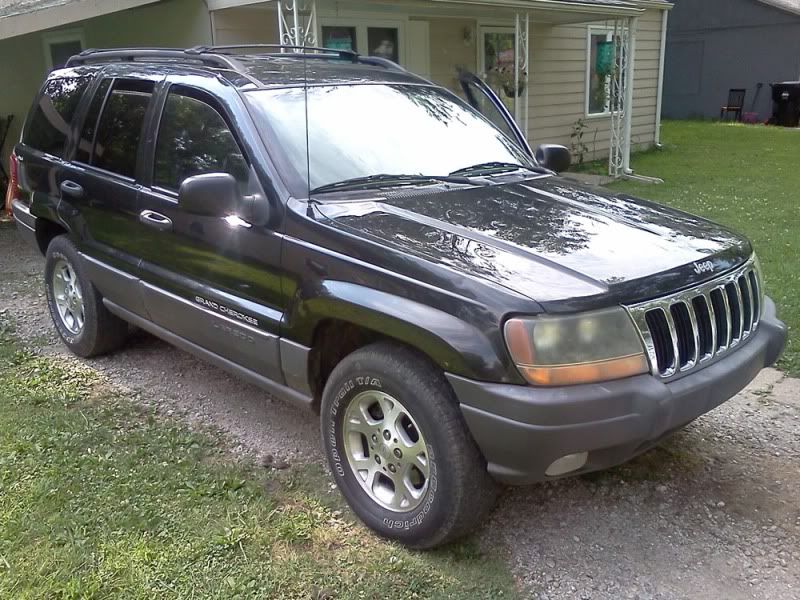 Here's a view of most of the process done on one side, minus the cladding on the back door. BIG difference!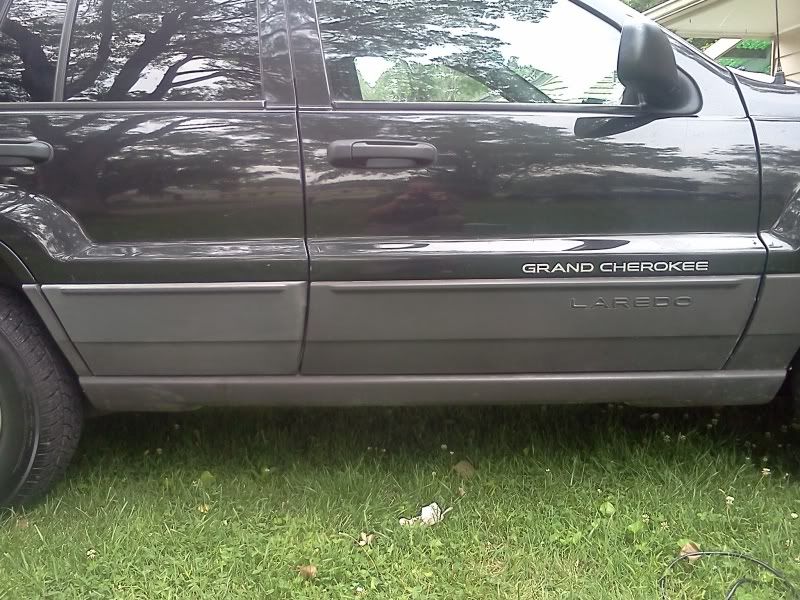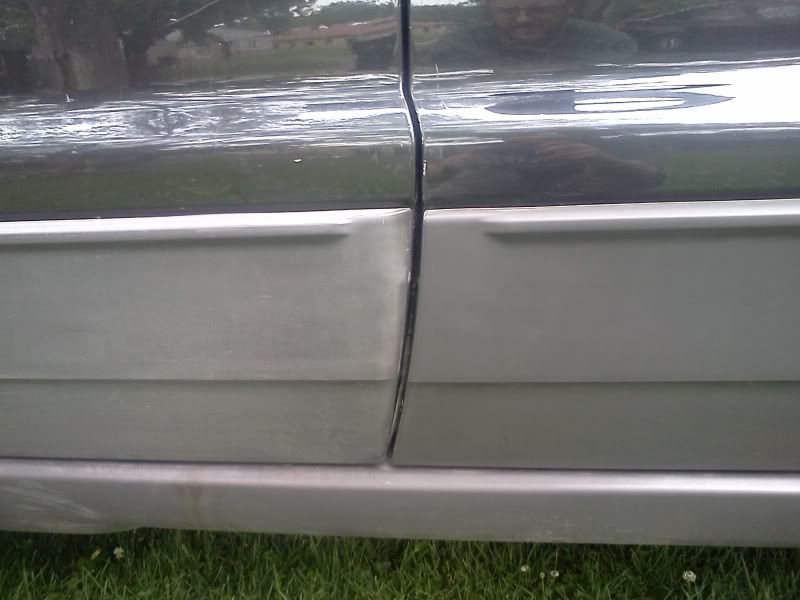 Here's the passenger side finished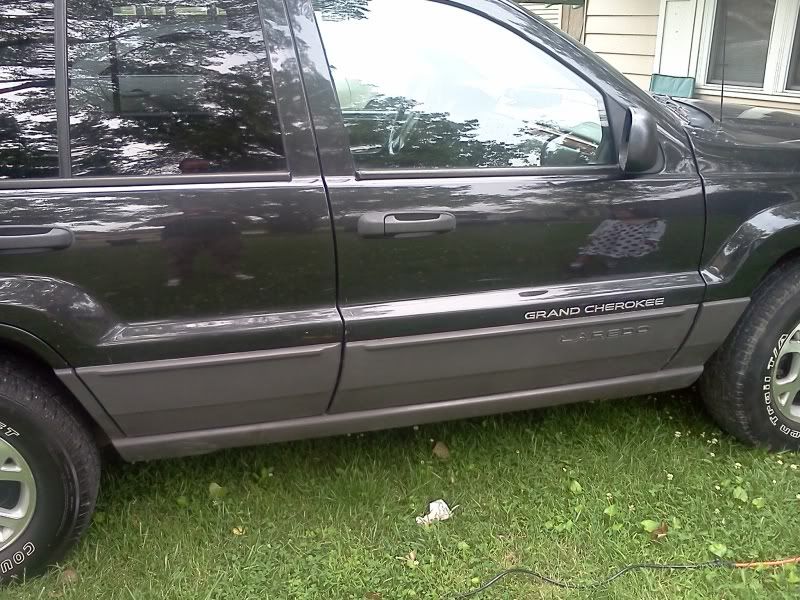 And a view of the back including the rear bumper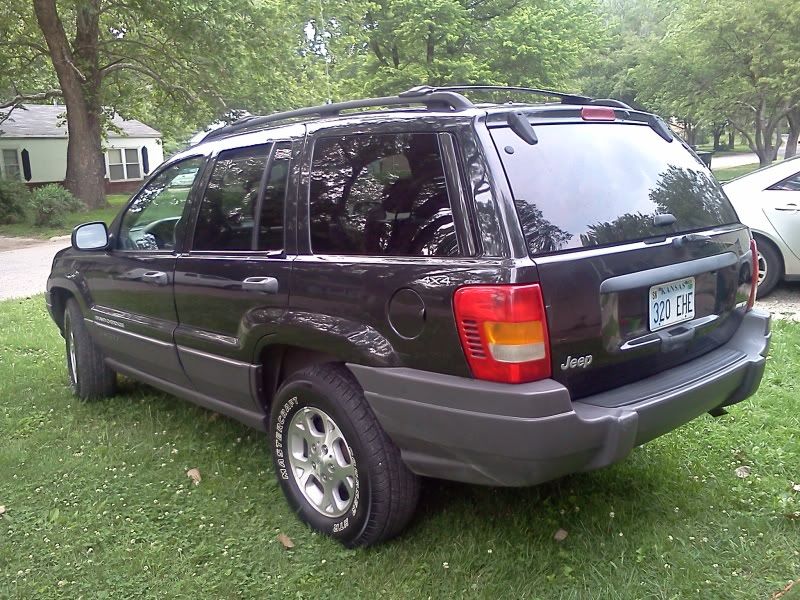 And the money shot, IMO... Lights need another polish this season, but they look much better than the day I got it last year. With that cladding dark, the whole thing just looks so much sharper.
---
1999 WJ - Over 10k on the 4.0 rebuild. FB/BDS 2" lift (2.5") w/Bilstein 5125's. General Class Ham...KC0LUA
Burlbook48 sez "Nothing moves a project along faster than cubic dollars." Certified Thread Killer.