First, slip the new rotor on. Try to avoid touching the surfaces where the brake pads will touch. In the following picture, you'll see that I installed the rotor keeper things. I ended up pulling them back off to ensure everything mounted flush.
Next, install the caliper bracket.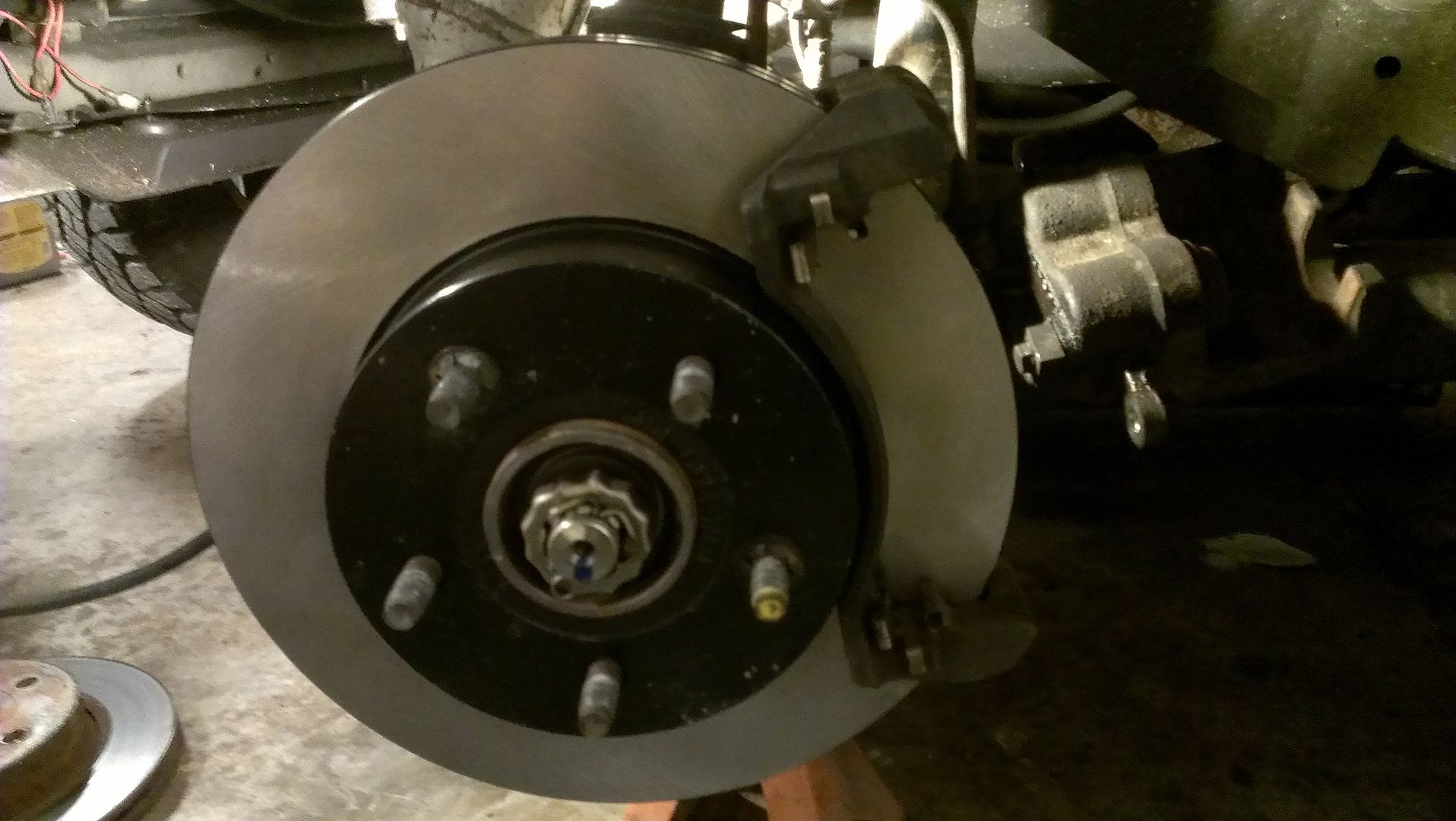 Next, loosen the bleeder valve on the caliper and slip a clear hose over the valve.
Using a C-Clamp, gently press the caliper pistons in. By opening the bleeder valve, the old fluid will be expelled during this step. The hose in the previous step is used to direct the brake fluid into a container.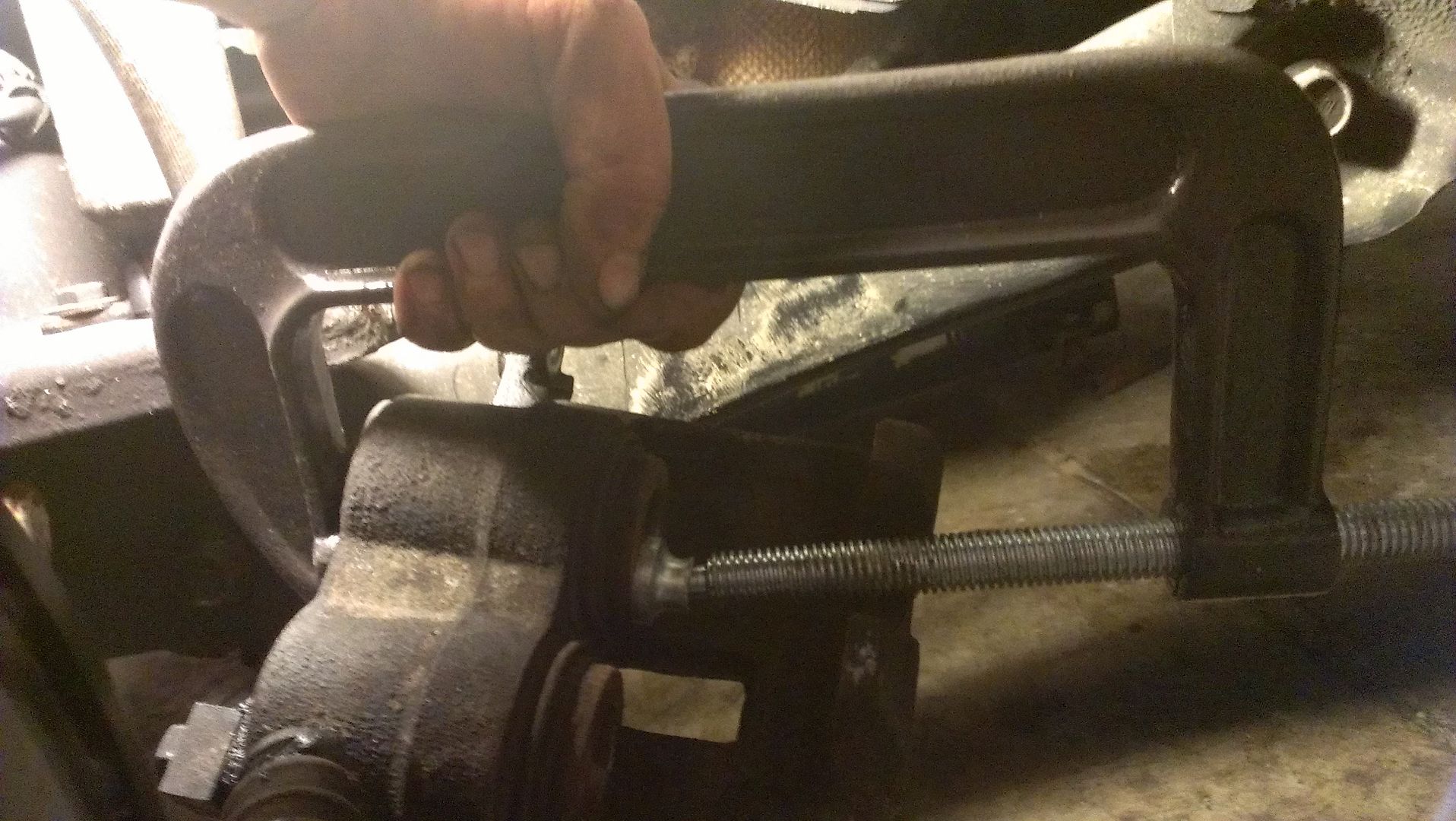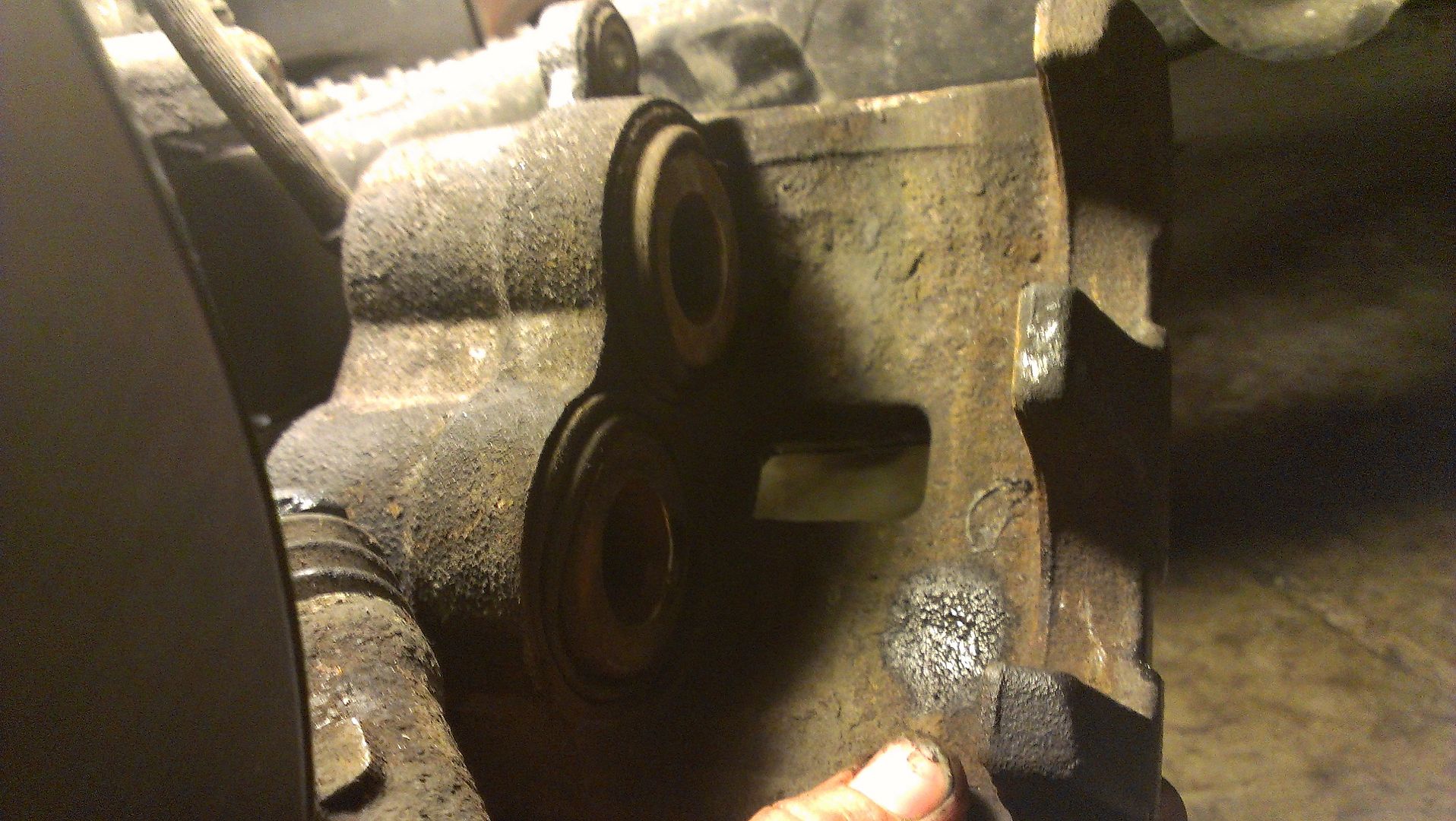 When the pistons are pressed back, tighten the bleeder valve.
The Hawk pads came with some high temp lubricant which is used to reduce noise. If you have this, spread it on the back of the pads (NOT THE FACE OF THE PADS!!).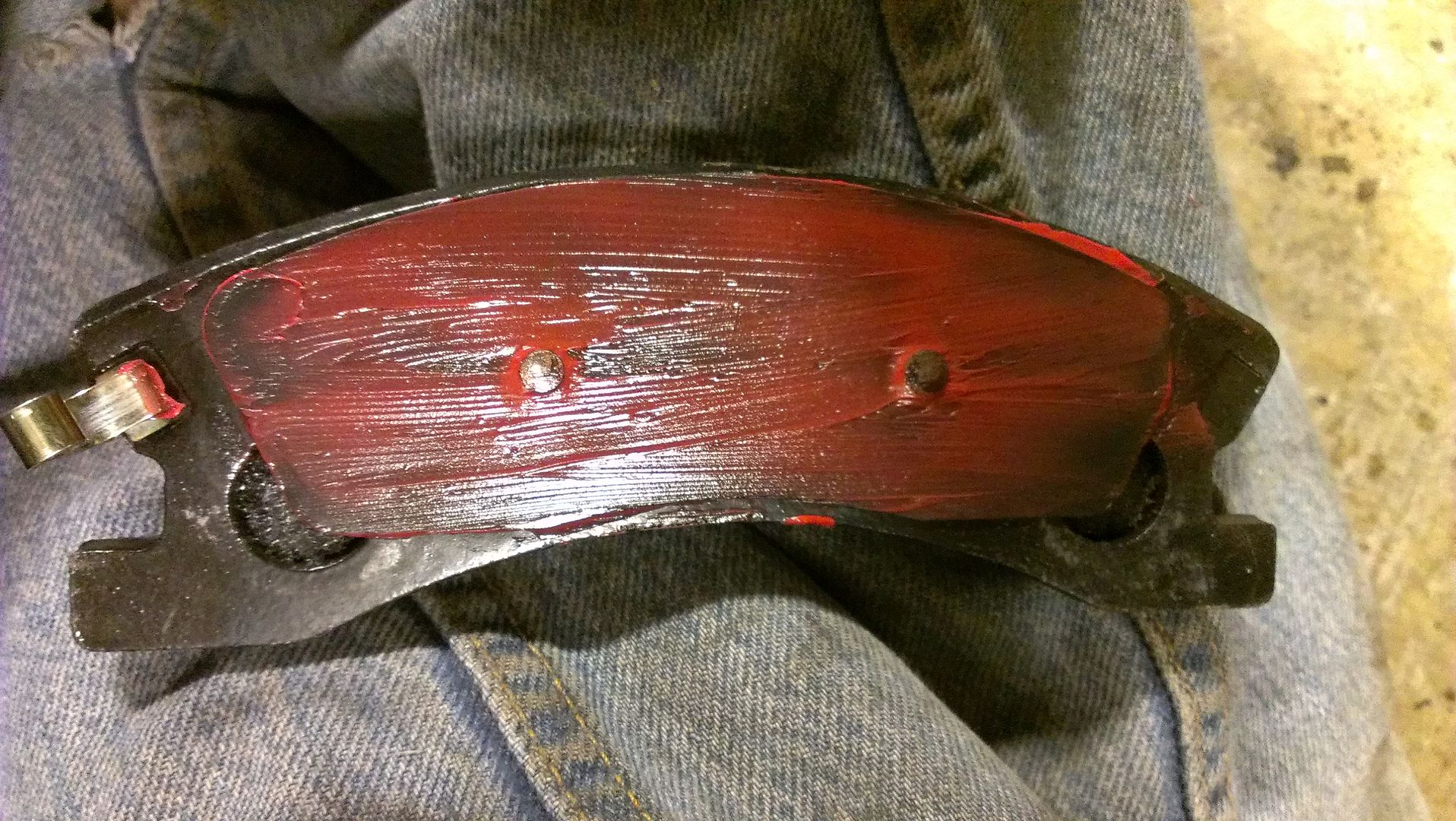 Insert the pads into the caliper bracket.
Next, slip the caliper over the pads and attach it with the two bolts. Be sure you have the caliper pins positioned properly.
Upper Pin
Incorrect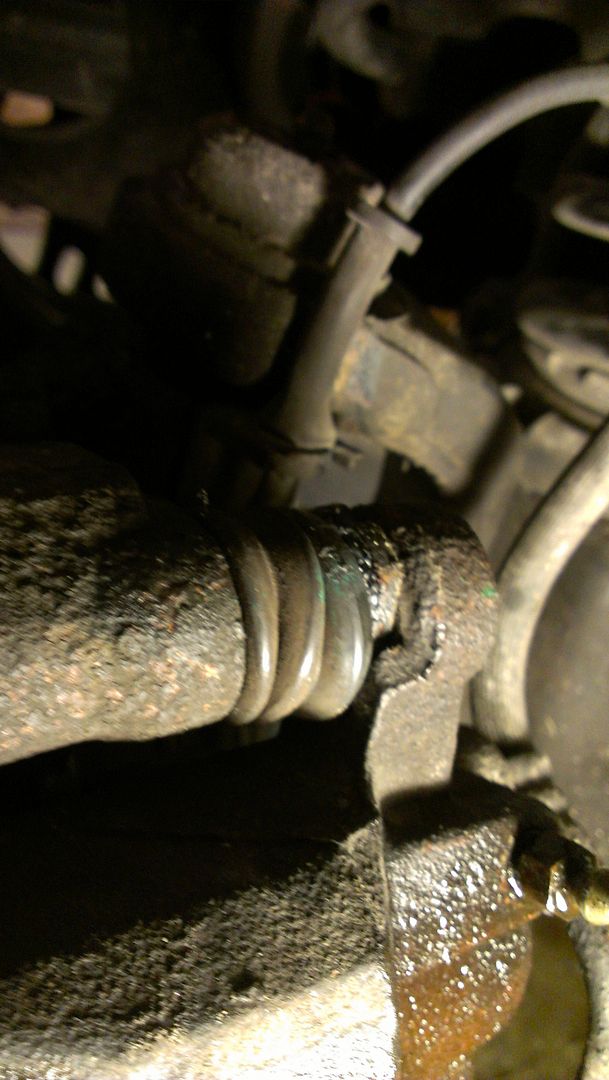 Correct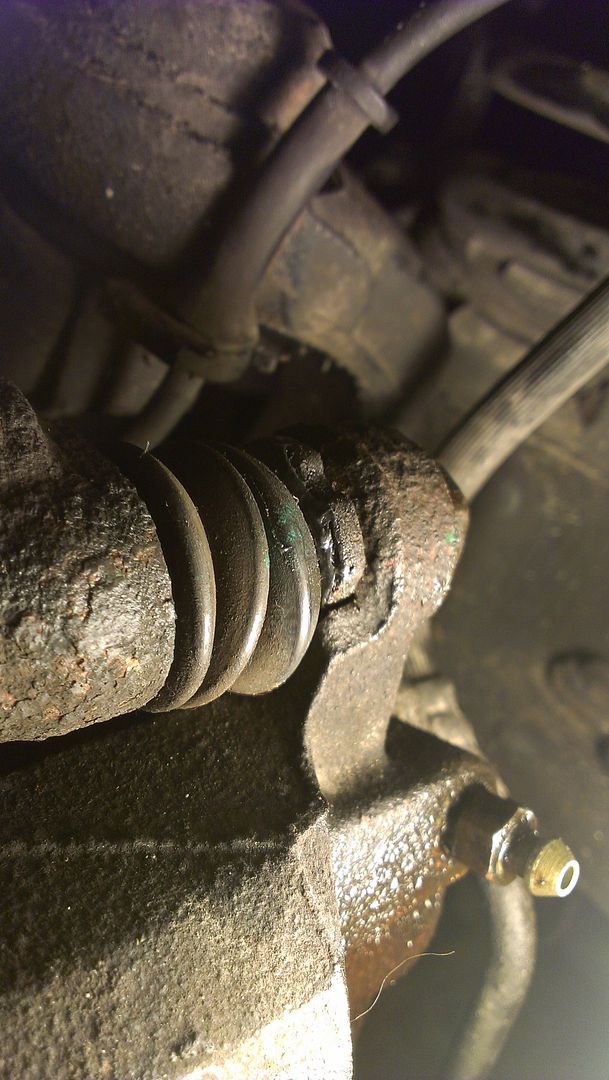 Lower Pin
Correct
Now that everything is nice and tight, remove the cap to the master cylinder (make sure it's full of fluid), attach the hose to the bleeder valve, and bleed the brake. My preference is to have a helper push on the brake pedal while I open the valve. When the fluid finishes coming out, tighten the bleeder valve and have your helper let off the brake. Repeat until no bubbles come out. Be sure to keep brake fluid in the master cylinder!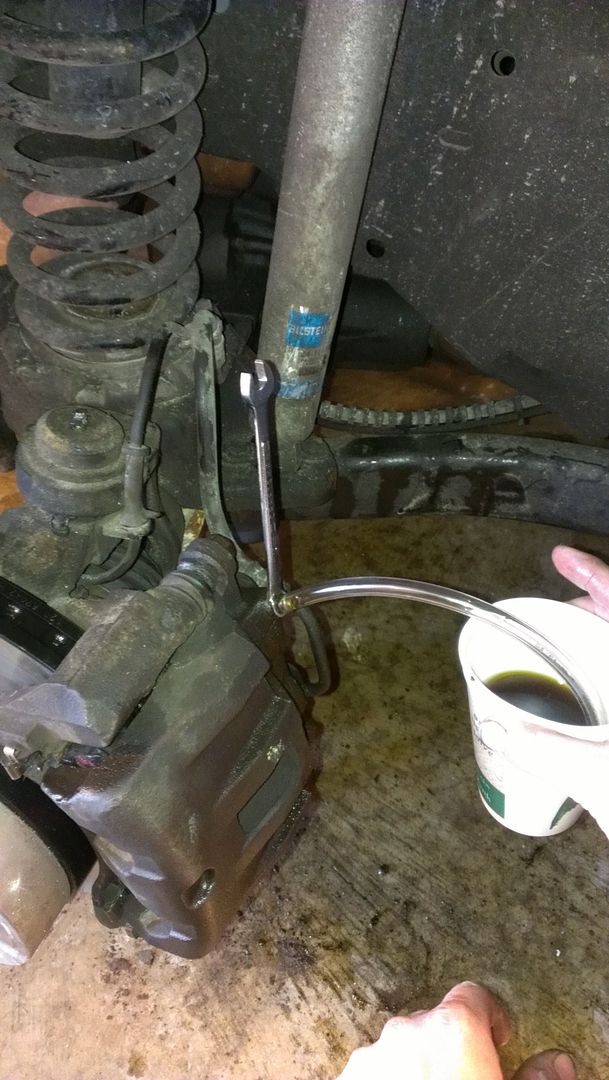 Finally, install the wheel/tire, torque the lug nuts, and move on the the next wheel.