So I added an addco rear sway bar to my 2.5" lifted WJ and the problem was that with the very short rear end links the sway bar had very little slack left which resulted in a rough ride, unpredictable handling and less rear articulation. Under prolonged use it would appear that the much stronger addco's have actually pulled the frame mounts off the frame.
So to rectify this there are 3 options
- buy longer endlinks
- extend your existing endlinks by cutting and welding a piece in
- make a frame mount spacer to bring the frame mount lower and closer to the axle.
The longer endlinks tend to be expensive and are straight links rather than the stock design which has a small jog in the link which tends to make everything line up much better.
Cutting and welding is excellent but requires a welder and once the endlinks wear out new ones must be fabricated.
Frame mount spacers require no welding are cheap to fabricate and allow the use of stock end links which can be purchased very inexpensively.
I decided my 2.5" lift was best served by extending the brackets down 3" from the frame which I felt left a little extra room for articulation without over extending the end links down. One should be aware that with a load in the back the geometry can change somewhat so take that into account). The common wisdom on this subject is to drop the brackets as much as you have lifted your jeep.
To do this I purchased some 2" x 3" rectangular steel tubing from a local steel supplier for 10 dollars. Also needed is 4 bolts and nuts and washers to attach the brackets to the spacers. I just used some that were in the shop and matched up as close as possible to the ones which attached the bracket to the frame. You will also need a drill bit to drill the holes in the spacer steel which all the bolts will fit through. Try and keep the size of the bit close but not too tight.
I cut the rectangular tubing into lengths which are a little longer than the sway bar brackets which will attach to them, 1/2" either side.
Using the bracket as a template I marked and drilled out holes for the bolts on the bracket side of the pipe.
For the frame side I measured the distance precisely between the bolt holes so that the holes drilled in the spacer would be lined up.
Here is the rectangular tubing cut to length and drilled: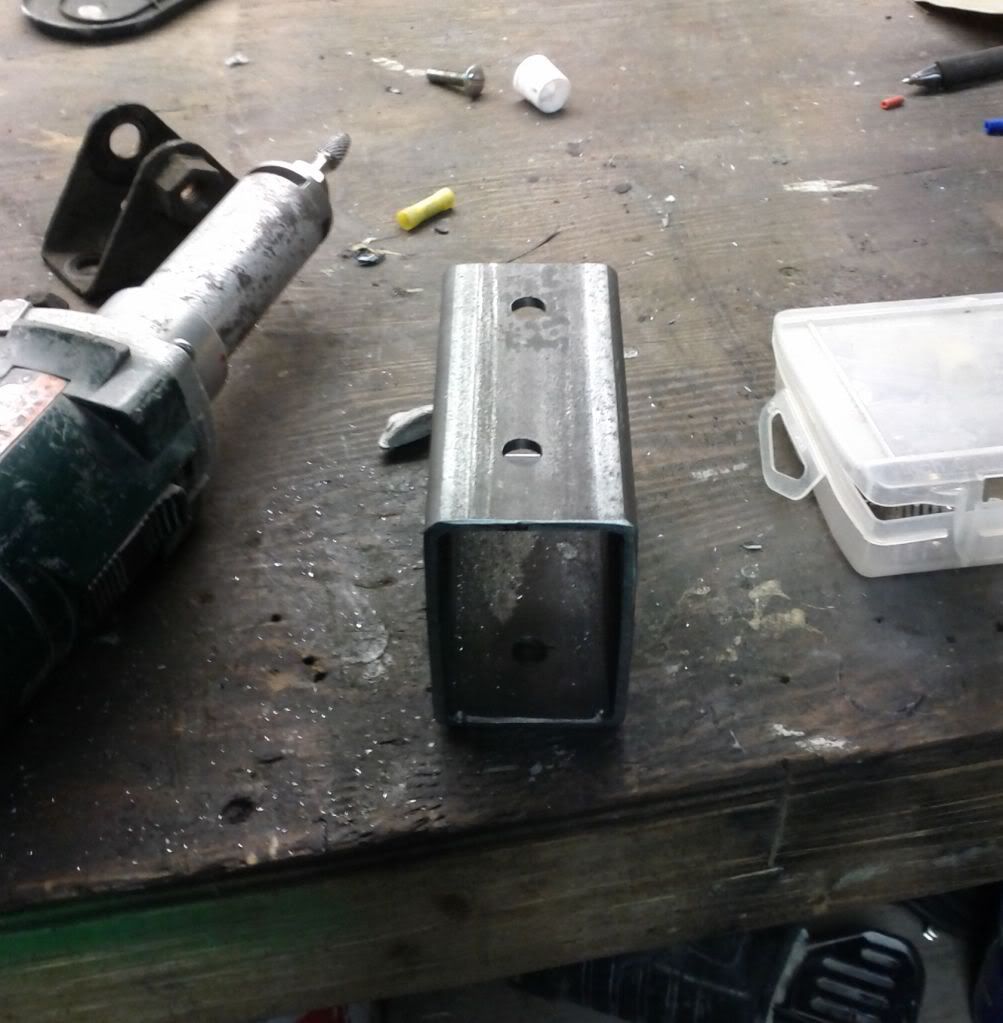 The mounting holes in the frame:
the sway bar frame bracket: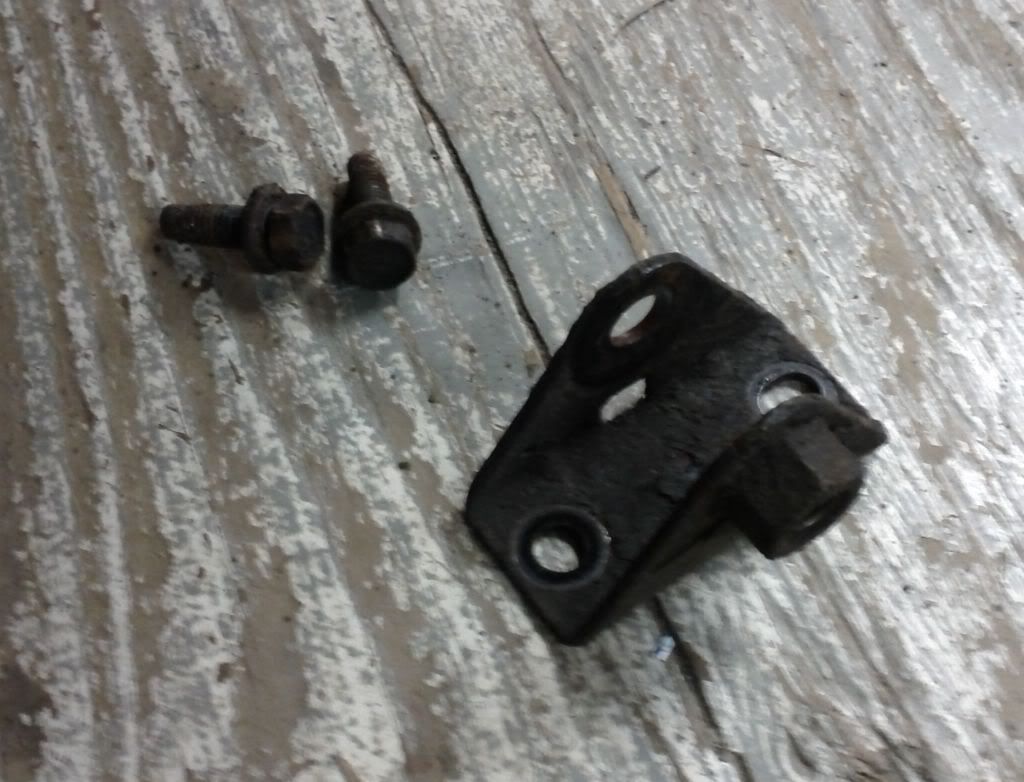 and the spacers all painted up:
i found it easiest to mount the spacer to the frame with original bolts from the sway bar frame bracket. An extension could be put through the second bolt holes to make it easy to tighten the bolts: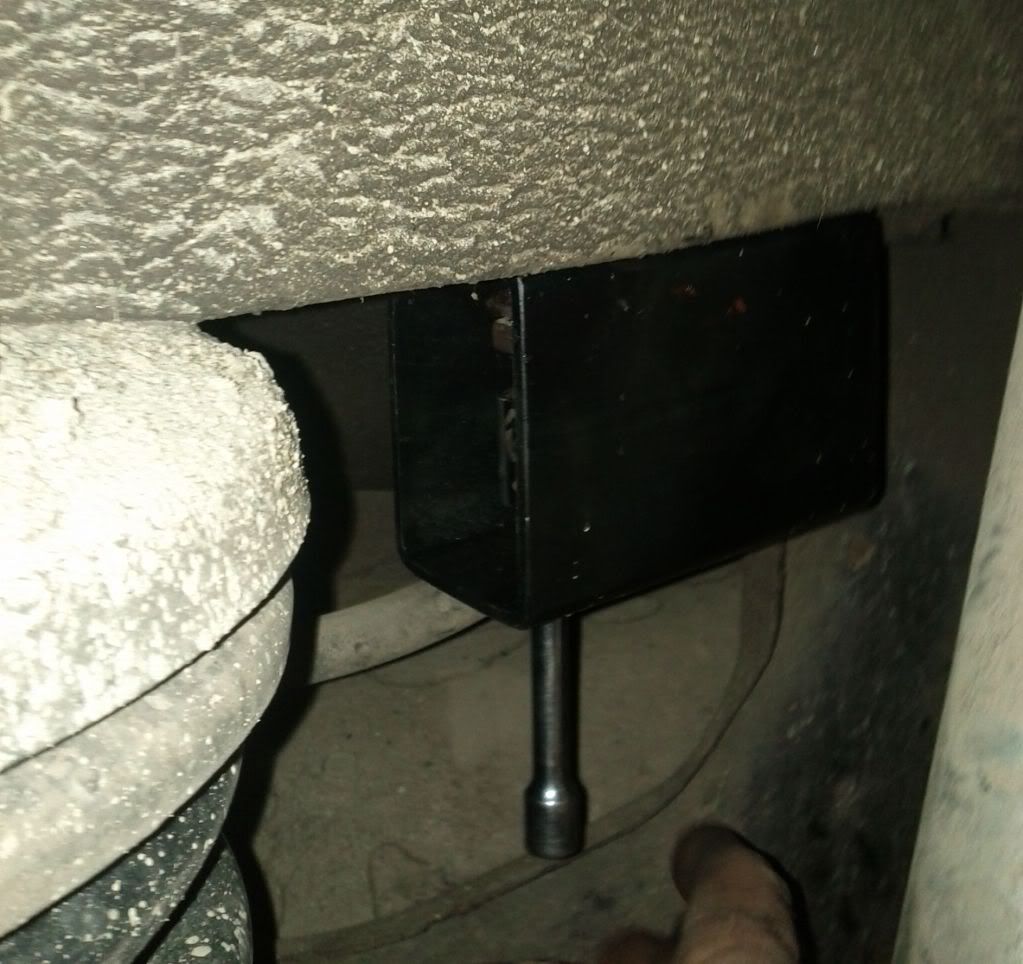 then install the bracket to the spacer with the new nuts and bolts and washers:
reassemble the sway bar end links. At 3" drop the bolt just barely cleared the shock to be put through the endlink: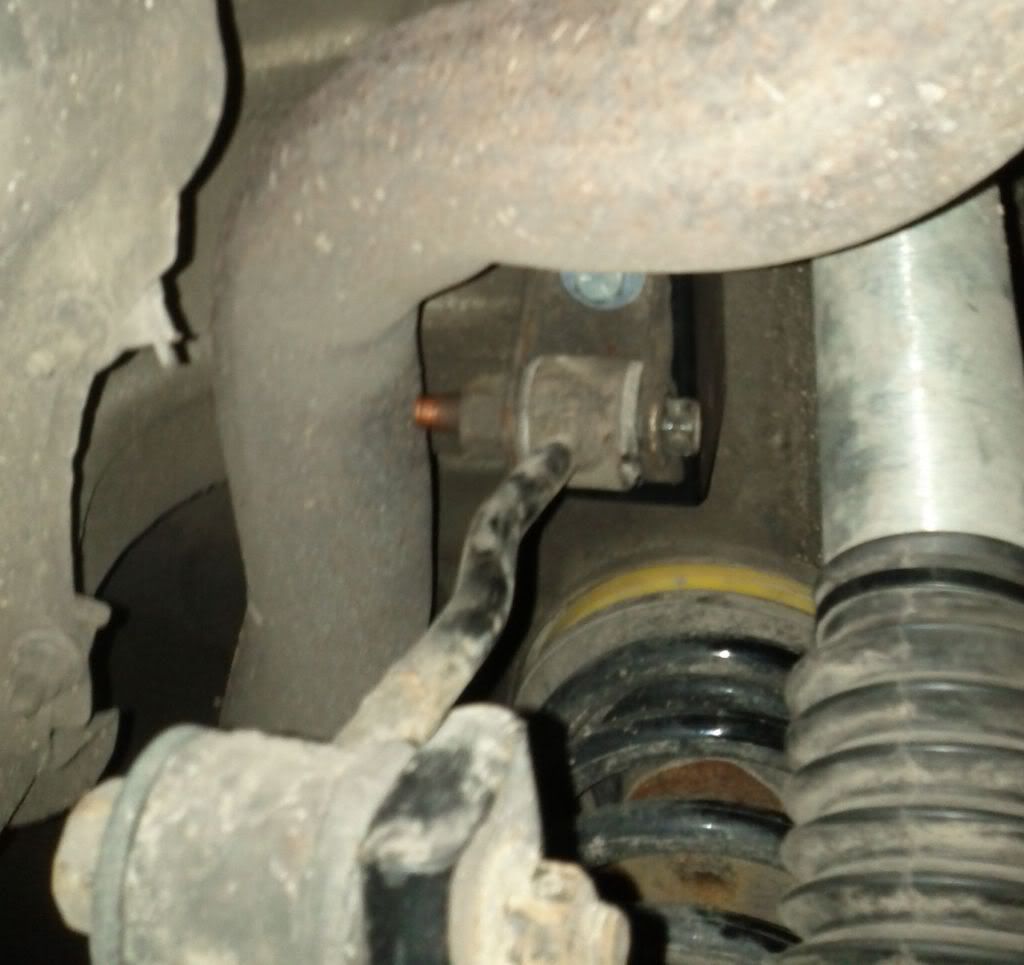 there you go all done and you now have a much better sway bar geometry: