I was on here a week or two ago and saw someone had posted up a link for off road lights at a discounted rate from harbor freight. So I went and bought two sets of them. Here is the final product: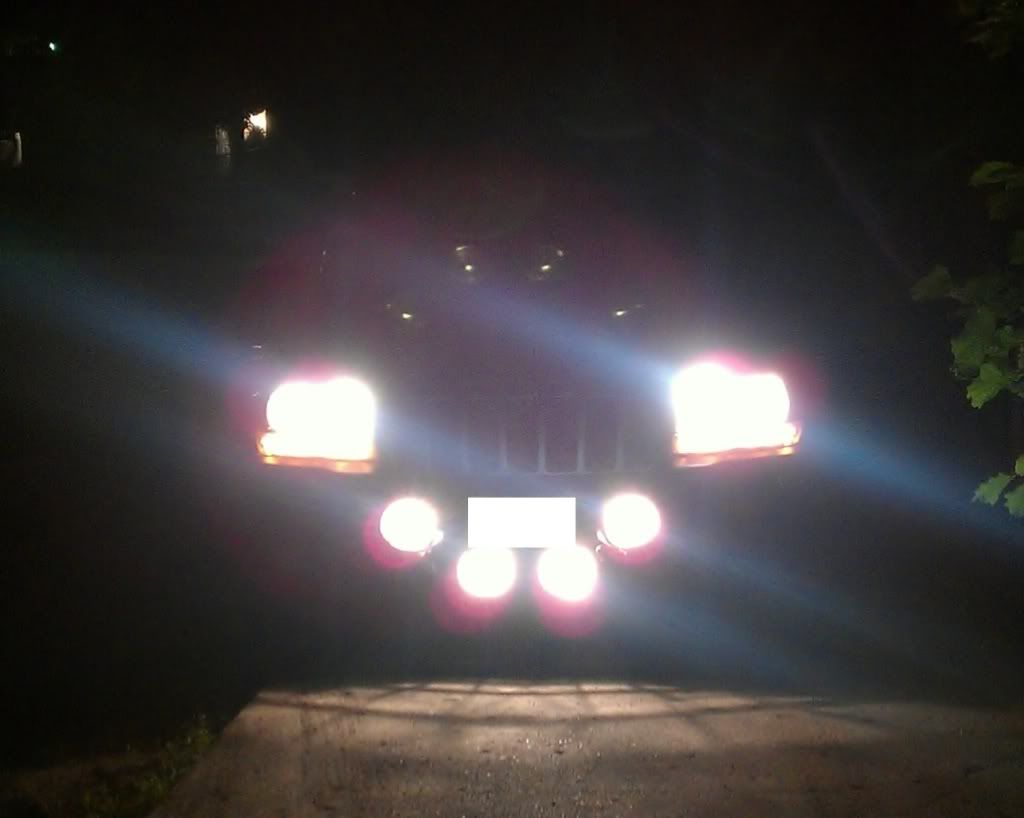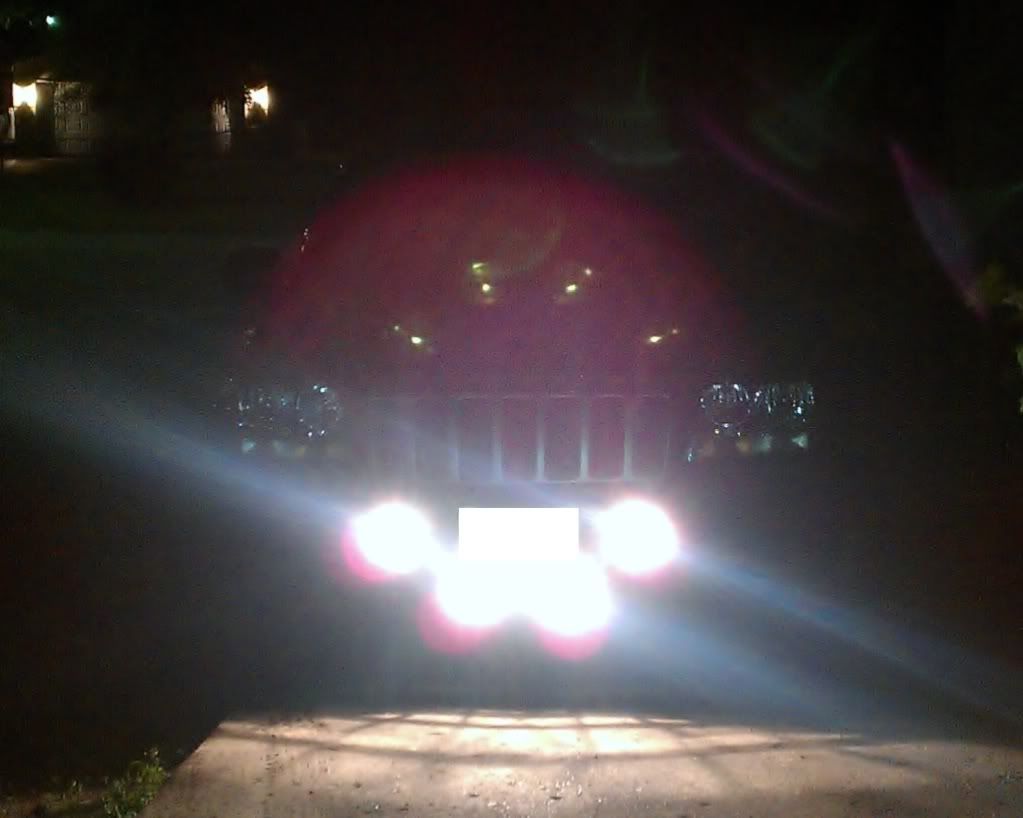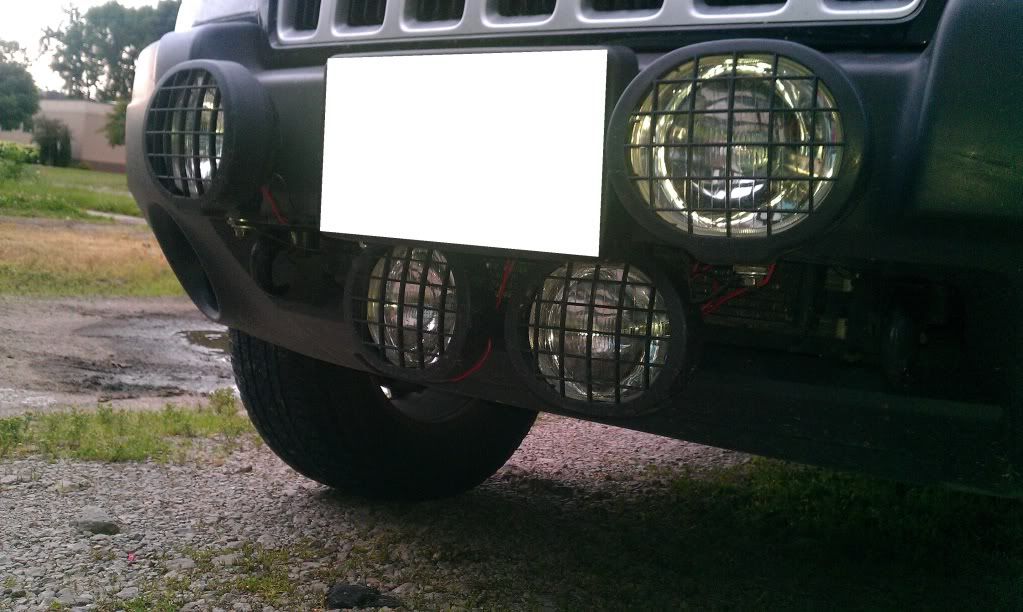 I'll try to do a bit of a write up for everyone interested. This idea started out when I installed my tow hooks. I was told that I would be able to strengthen the tow hooks a bit if I ran a steel plate between the two:
Right Tow Hook Bolt:
Left Tow Hook Bolt:
So I bought: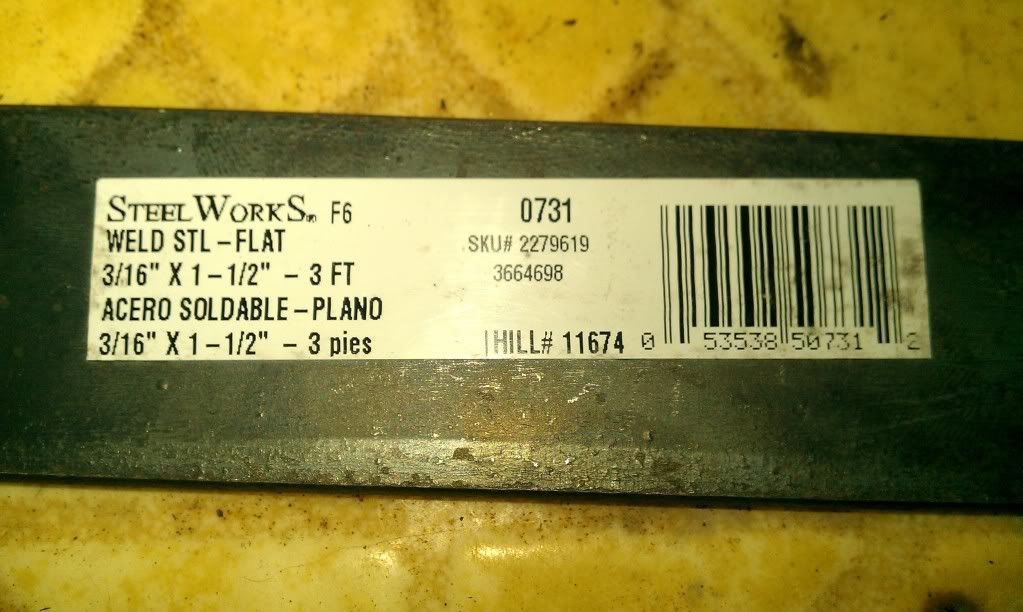 I cut this to 22 3/4" and drilled the holes at 21 1/4" on center. (If you do this, please double check my measurements before you start)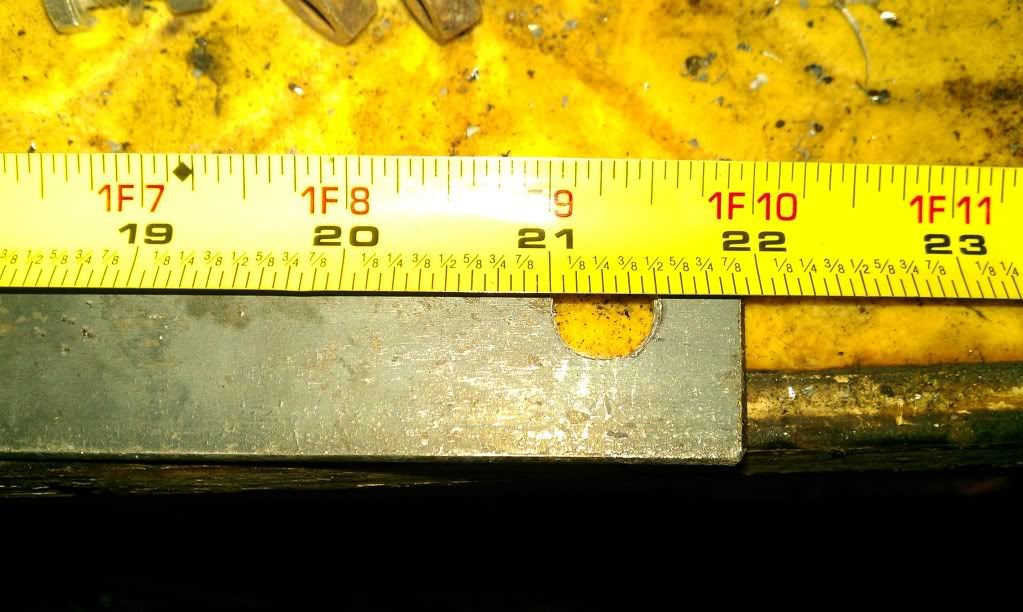 For two of the mounting tabs, I used:
I cut them to 7".
I drilled holes in both sides of the 7" tabs. I also drilled a hole in each side of the main support bar to mount the two outside lights and two holes towards the middle to mount the lower inner lights. I can't remember where exactly I drilled the holes as I was getting tired and forgot to take pictures. Just eyeball it and then measure in equally for each side.
So now I have a main support bar with 6 holes: 2 to mount to the jeep and 4 to mount the lights. I mounted the two 7 inch tabs with I believe 2.5 inch bolts and used washers to space out the width as to not hit the bumper with the tabs. The lower inner two lights I mounted straight to the main support with a few washers as spacers. When I had everything set and test fitted, I took it all apart, scuffed all the metal with a grinder, primed, and painted to avoid rust.
Put it all back together and mounted them up (sorry for the quality):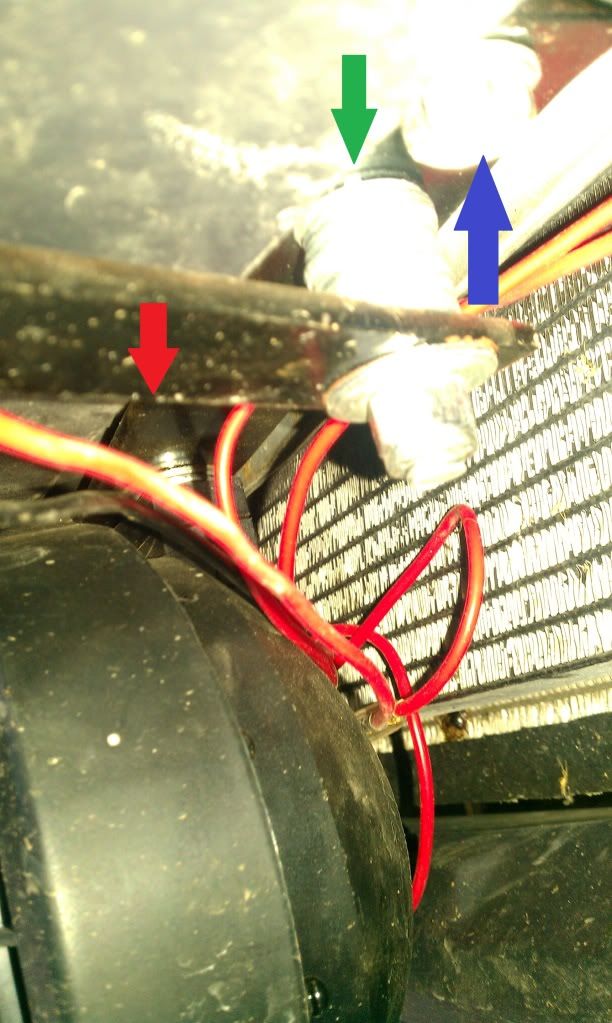 The red arrow shows where the middle light mounts to the bar. The green arrow shows how the 7" tab mounts to the main support bar. The blue arrow shows the main support bar mounted to the tow hook/tow hook mounting plate. So now I have a little extra support on the tow hooks and a light bar with no modification to the vehicle.
I was able to run all the wires through the firewall(?) and mounted the two switches under the dash on a little hidden plastic strip. This worked well as it's out of sight yet still easy to get to.
Interesting Saturday project but pretty easy really. This could be done much more advanced with welding and such (which I may eventually do when I get time) but it demonstrates what you can make with a few simple tools and some patience. They are quite sturdy and can be undone very easily with no marks or holes in the body as well which is nice.
Let me know what you think or if you want any more pictures. If people are interested, I could probably pop it off one afternoon and take a picture of the whole mounting assembly with the lights attached.
Chris