Retrieved the new tires and wheels from DiscountTireDirect's warehouse and installed them last week.
Tires are Nitto NT421Qs, their new premium, all-season, hi-performance SUV/sporttruck tire, and they're made in the U.S. of A.!
http://www.nittotire.com/Tire/nt421q
These are 275/55-20s, which, when I was helping loading and then unloading and rolling them around the garage, seemed huge. At almost 32" OD, they are c. 1-1/2" larger than the originals, but they seemed merely heavy…very heavy…as I was installing them. [I bought Nitto Motivos (also made in USA) last year for my Escape and am very happy with them.]
Wheels are 20X9" Black Rino Sabis…
http://www.discounttiredirect.com/di...w=9&vid=020081
…which, I just discovered, will fit over the 15" front rotors and 6-piston calipers from the Grandokee SRT8, if I'm ever so inclined.
All hardware including 22 locking nuts was included. I also had new tire-pressure sensors installed so I didn't have to 'steal' the old ones from the original wheels.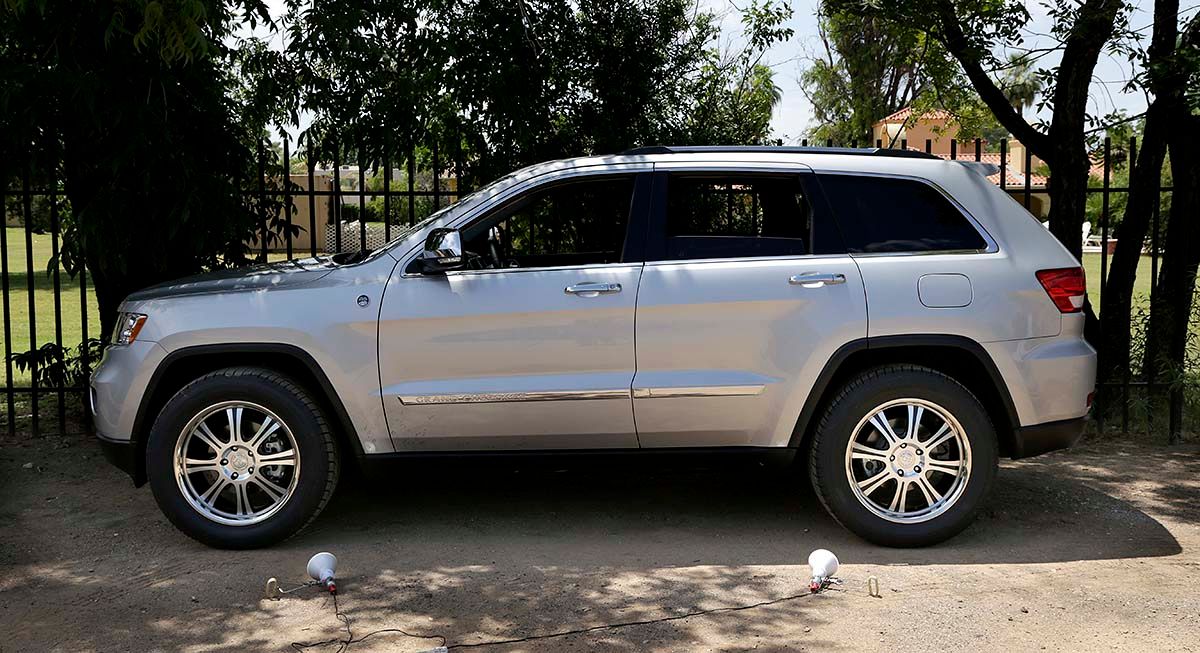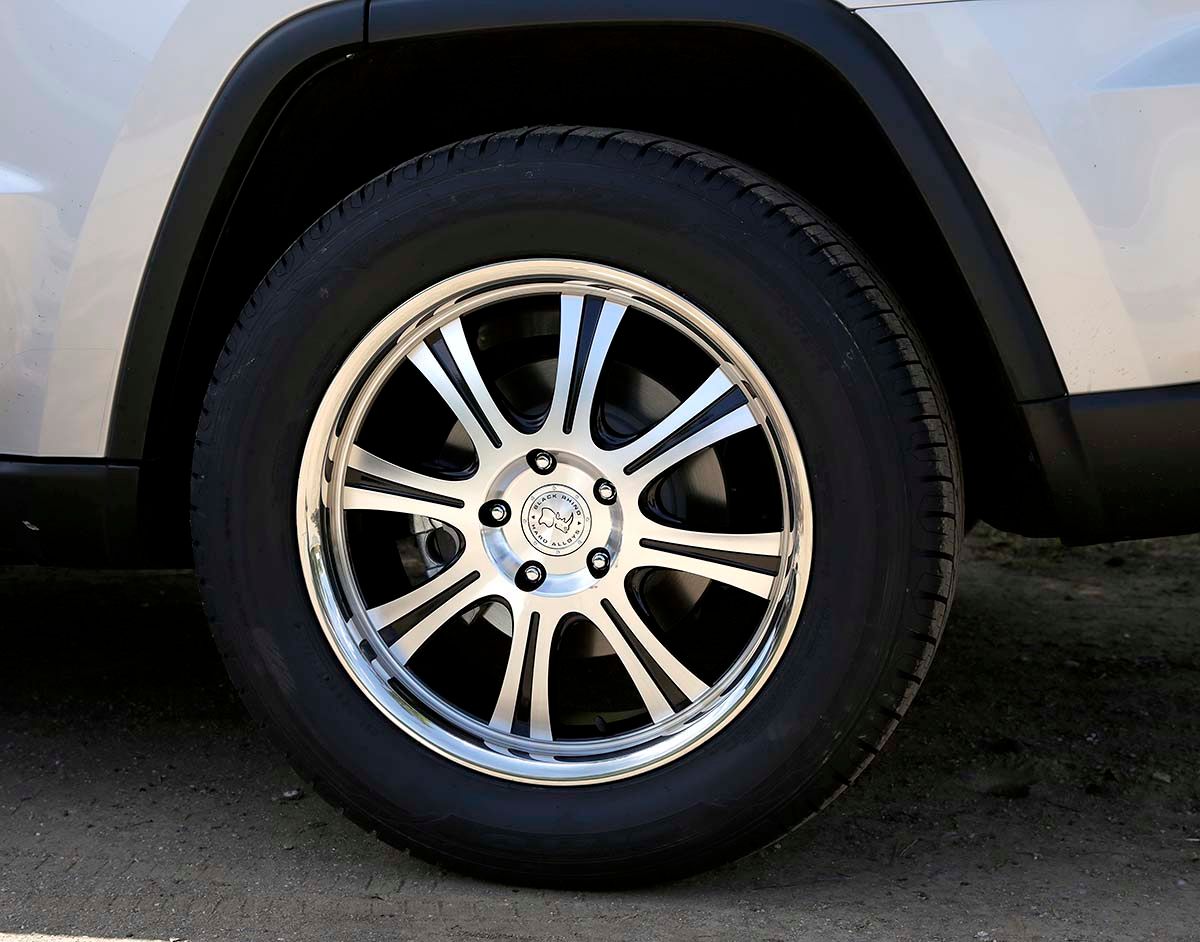 The additional 1" of wheel width is pushed out instead of in, so the stance of the vehicle is a little wider and more aggressive, which I like.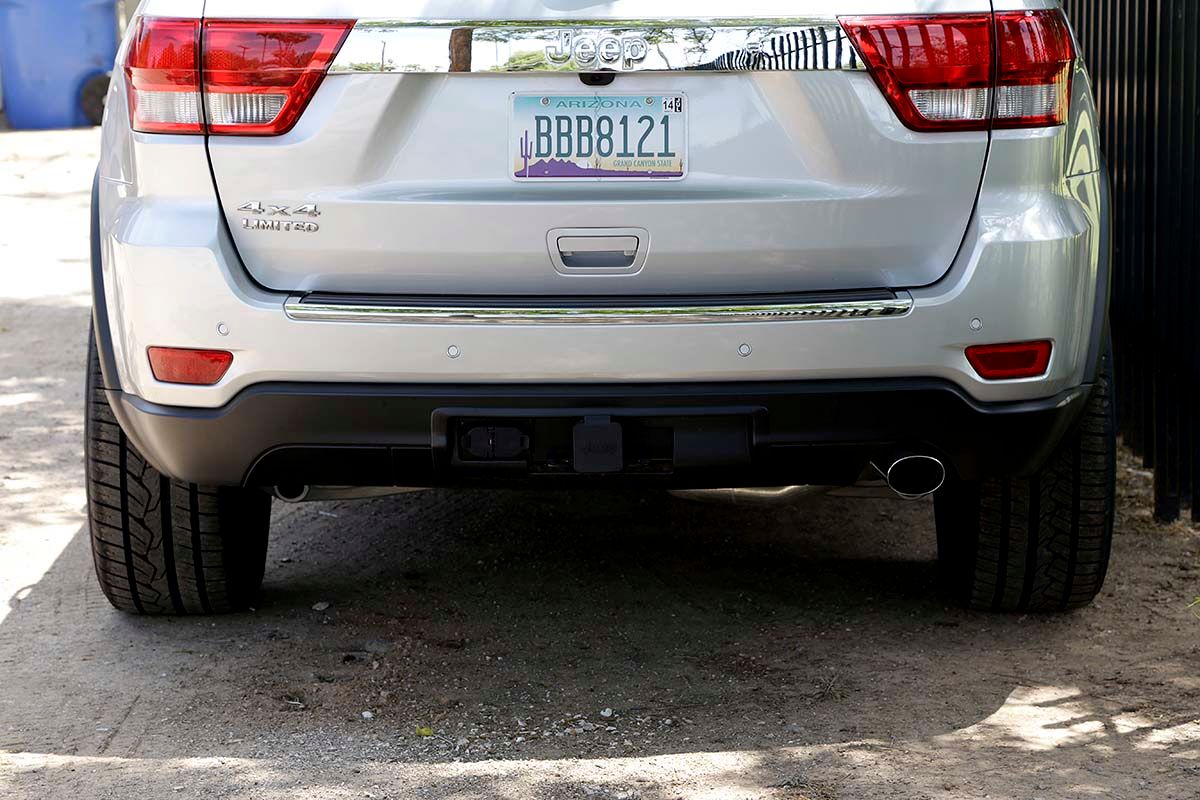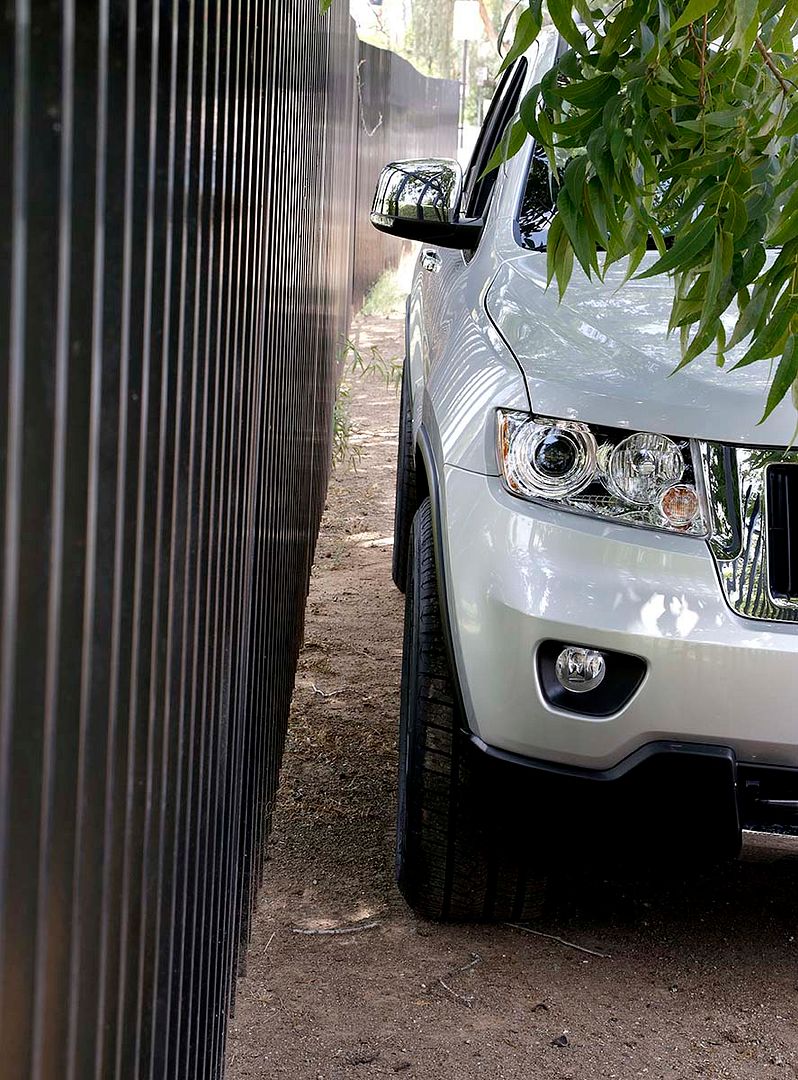 The tires are at least as quiet as the original Michelins and seem to ride well, too. I'm happy. :-)