Old thread, but thought I'd chime in...
I have Weatherteck mats in my wifes Yukon XL Denali (all three rows plus cargo). It was a $400 investment,
and I hate them
. The plastic is super hard which ruins the nice interior feel of these expensive automobiles. And the fit is good, but only if they stay in place (which they never do). They are basically plastic trays, and as such they slide around. I have gripes with all front, middle, and cargo areas:
Front:
Mats slide around The walls don't stay tight against the carpet so junk can slide down behind the mats. Also, they have warped on the side by the kick panels.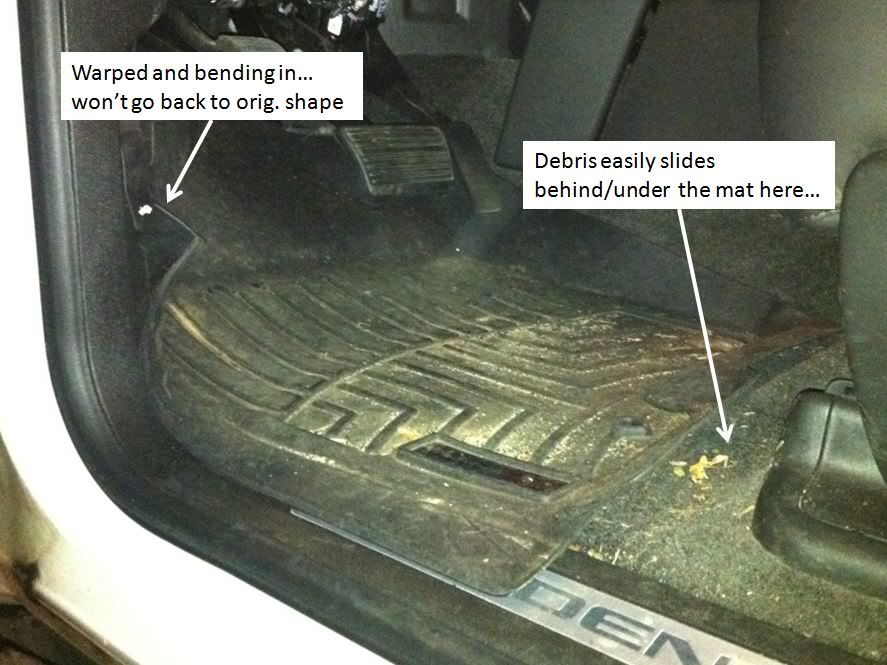 Middle:
These mats are deep, which some say is nice in case you spill. But how much are you planning on spilling. The walls of these mats basically create a tripping hazard for small kids. Also, they leave a lot of easly opening for debris to get under there.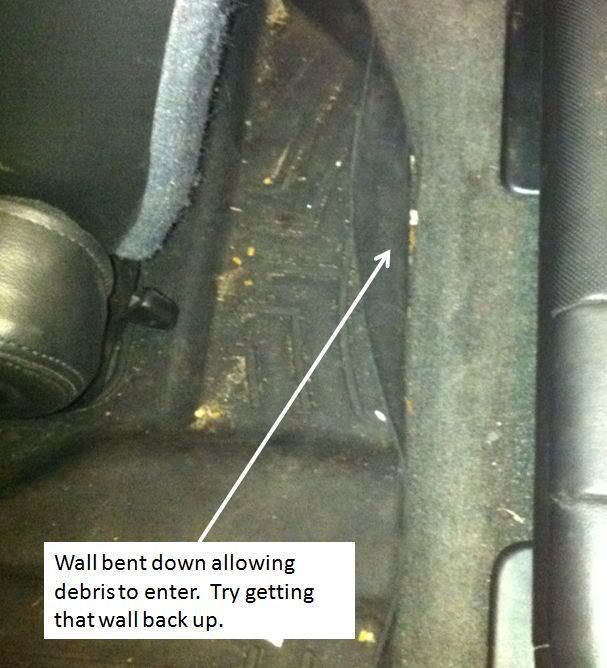 Cargo:
Again the walls... the mat slides around by an inch or so side-to-side. Then something get's put on top of that wall, pinching it down. Then you can't make the wall sit verticle anymore.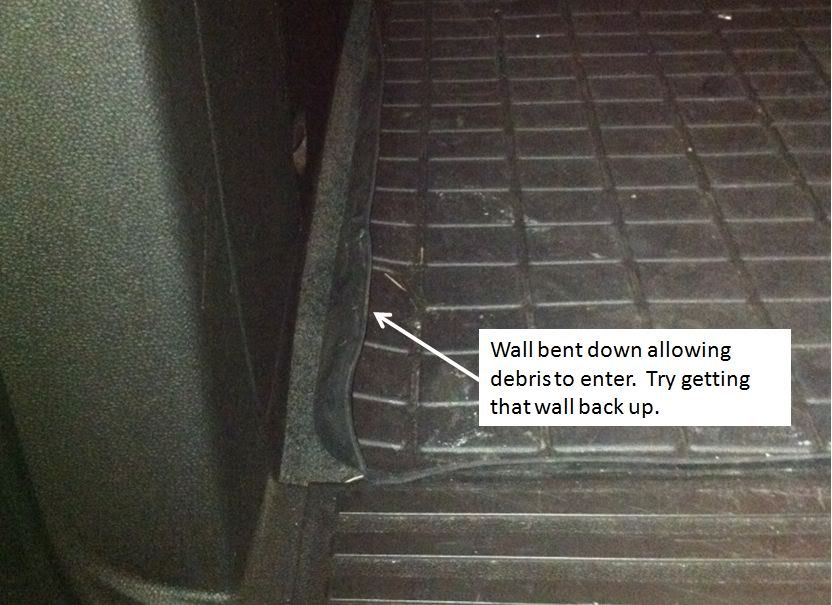 Overall, the mats fit good, but it's worthless if they don't stay in place. And Weathertech are very lightweight (they are light, hard plastic, not heavy rubber like other mats). So when they move (and they will), the walls don't protect anything... worse they become a tripping hazzard or they get bent down anc won't go back.
I have had Weathertech for about 14 months, and they are terrible. I will never buy from them again.
For my WK2 I'm going with OEM slush mats.