Here are three I did in 9th grade. Can't find anything else, might have been lost when we moved.
First watercolor I ever did got first place out of 15 watercolors at a local art show.
This was a 9th grade self portrait, second place at the same art show for graphite.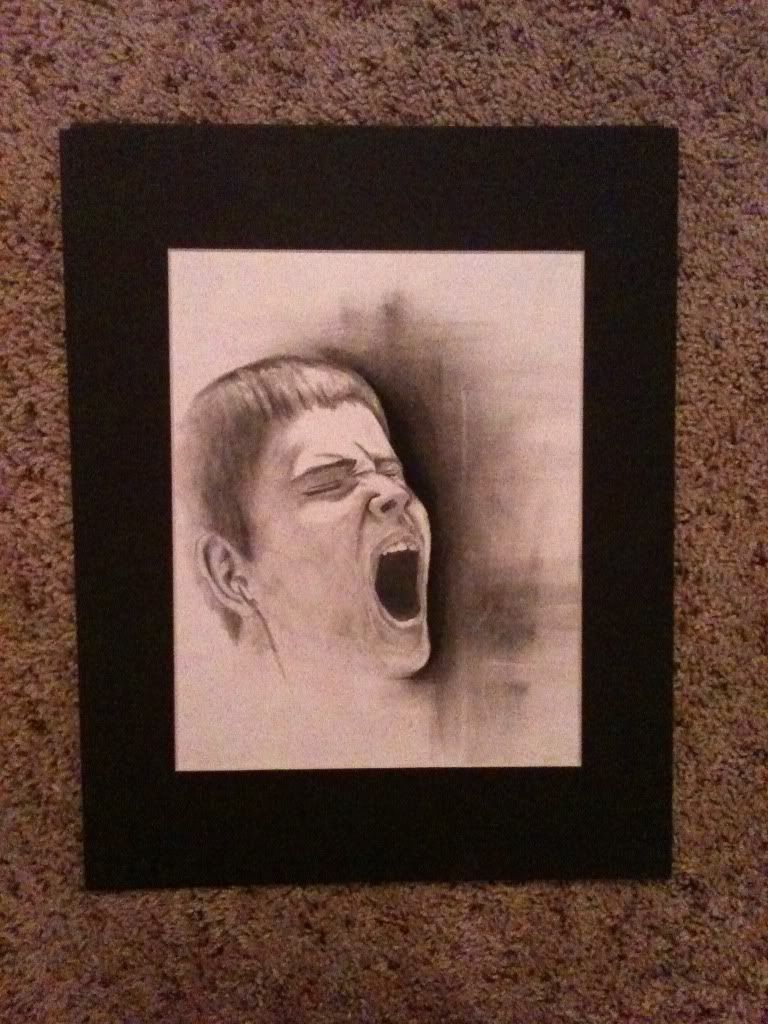 Don't remember if this went to a show or not, I think I did this just for fun one day at school.