Registered User
Join Date: May 2013
Posts: 62
Newbie here (to this forum but not to Jeeps)
---
Howdy All,
My name is Amber and I currently have a 2010 Jeep Liberty Sport 4x4. Nothing is done to it (its still stock surprisingly) but I have plans for it!
I am definately not new to the Jeep world, this is my 3rd Jeep that I've owned.
I currently have a 1980 Grand Wagoneer that is in the process of being built to be a weekend crawler/show truck (yeah, yeah I know, how does that work).
I used to have a 60s Willys Wagon that was a strict offroad rig, 10" lift, 39.5" swampers, this thing was a monster but unfortunately had to get rid of it
And then last but not least was my baby...1996 XJ, 7.5" lift, 33" KM2s, locked front, 4.10 gears, custom front and rear bumper...oh how I miss her. She ended up having motor problems (as well as some severe rust spots) so I had to get rid of her since I needed a daily driver.
Which brings me back to my Liberty...got her a couple months ago and like I said I havent done anything to her....yet. Currently she has a 1.5" lift and stock tires (I plan on getting some new, meaty tires for her in the near future as well as some wheels) but other than that nothing.
Going from my other Jeeps to this was a big jump, for some reason I'm not finding any good upgrades for her,...or im just looking in the wrong places so any help on that front would be great ( front/rear bumpers, rock sliders, lifts, engine upgrades, etc)
Anyway, I look forward to getting to know you all and building my Liberty along the way
Registered User
Join Date: Aug 2011
Location: Lindenhurst
Posts: 1,715
Welcome, you had some great looking Jeeps, especially liking the Willys.
Anyways, as far as performance for the 3.7, there is little to none out there. It just isn't made to be worked sadly.
The aftermarket upgrades are also slim, but starting to grow. By far the best for bumpers, sliders, etc is Rock Lizard. (
http://www.rocklizardfabrications.com/
) They recently switched owners and are getting caught up with orders so they are limited for the time being, but will hopefully be up and running soon. They do make a metal front bumper, but don't have any pics yet(should be soon though). They have sliders etc so check them out. Then there is Rocky Road Outfitters, but quite a few people don't recommend them because of build quality and customer service so read up on what some people say about them. (
http://www.rocky-road.com/index2.html
)
If you want lifts and suspension related parts, gears, etc, Jeepin by al is the way to go.(
http://jeepinbyal.com/
) Currently they make the biggest lift kit for the KK at 4 inches, but can be pushed a little higher if needed. Most run the OME lift though. It's a full suspension/shock lift that if done a certain way can get about 3" of lift. Everything needed for it can also be found on jeepin by al's site.
If you need anything else just ask, and also remember to read the forums. A lot of questions have been covered already and the answer never really changes lol. Oh and enjoy the KK, it's more capable then you would think.
Thanks! I'll definately check out those sites...having her stock is really bugging me (as you can tell all my other Jeeps are lifted and far from stock lol)

As far as wheels go, I have some black steelies laying around that are 15x8...would those be able to fit on my KK?
Registered User
Join Date: Aug 2011
Location: Grand Haven
Posts: 630
15's aren't going to fit around the calipers unfortunately, but welcome to the forums! If you are looking for engine performance check out
http://www.hypertech-inc.com/
. They have a great tuner for the 08-10 Liberty that gives it some much needed HP and TQ. It also has all kinds of features for adjusting gear ratio, rev limit, top speed etc... Hope that helps
Registered User
Join Date: Feb 2012
Location: Franklin Square
Posts: 1,166
Reach out to AtheHelm. Quite a few people on here have his front and rear steel bumpers. From what i have read on here, i have not seen anyone with a complaint on his products. If you read the the posts you will see many photos of them and pretty much 100% praising his product.
---
2011 Liberty Sport
2 KC Slimlite[RIGHT] 130 Watt Long Range on JK Bar
TMS Aluminum Roof Rack Cross Bars
Cobra 75, Firestik Door Jam Mount, HD Spring, 2Ft Firestik
Dunlop Fierce Attitude M/T
Thanks guys!!
Damn ok, was hoping they would work...oh well I'll keep searching
I'll look for his thread and that link...thanks again!!
Registered User
Join Date: Nov 2012
Location: South Lake Tahoe
Posts: 860
I'm here.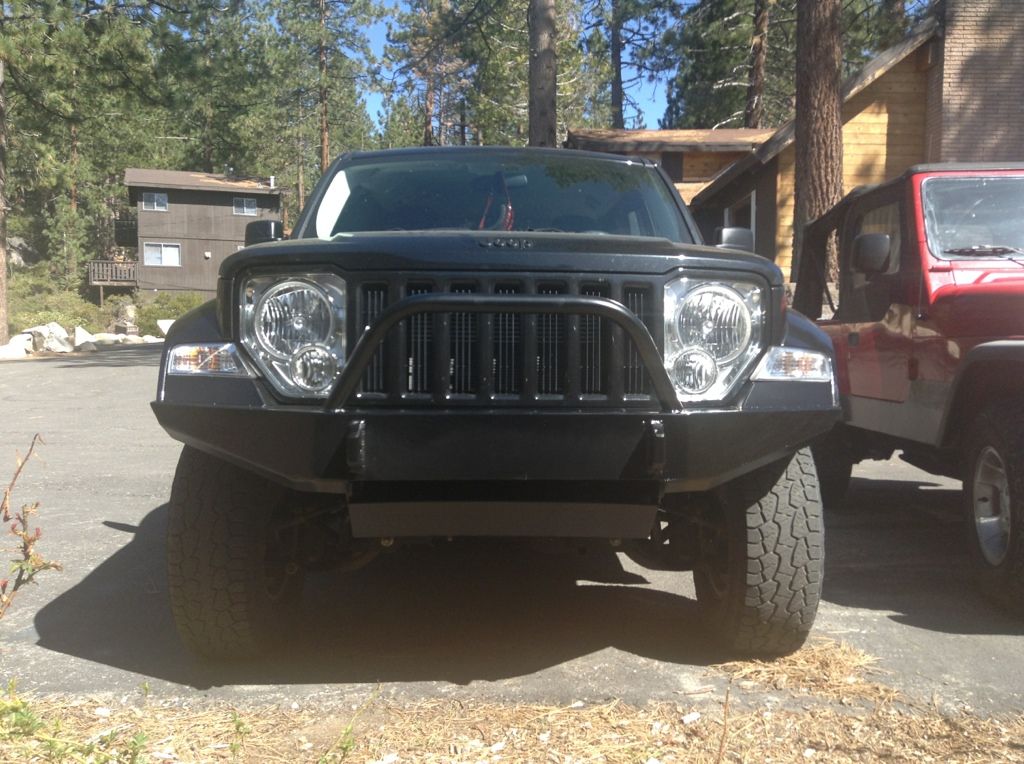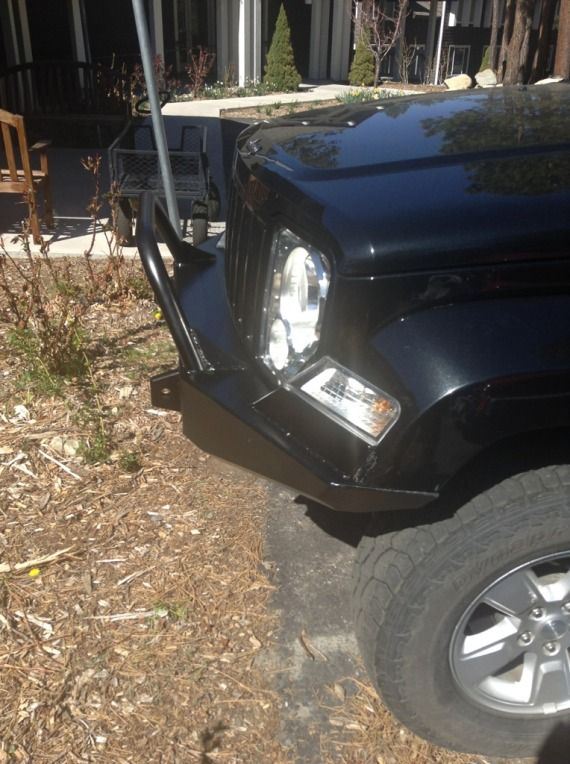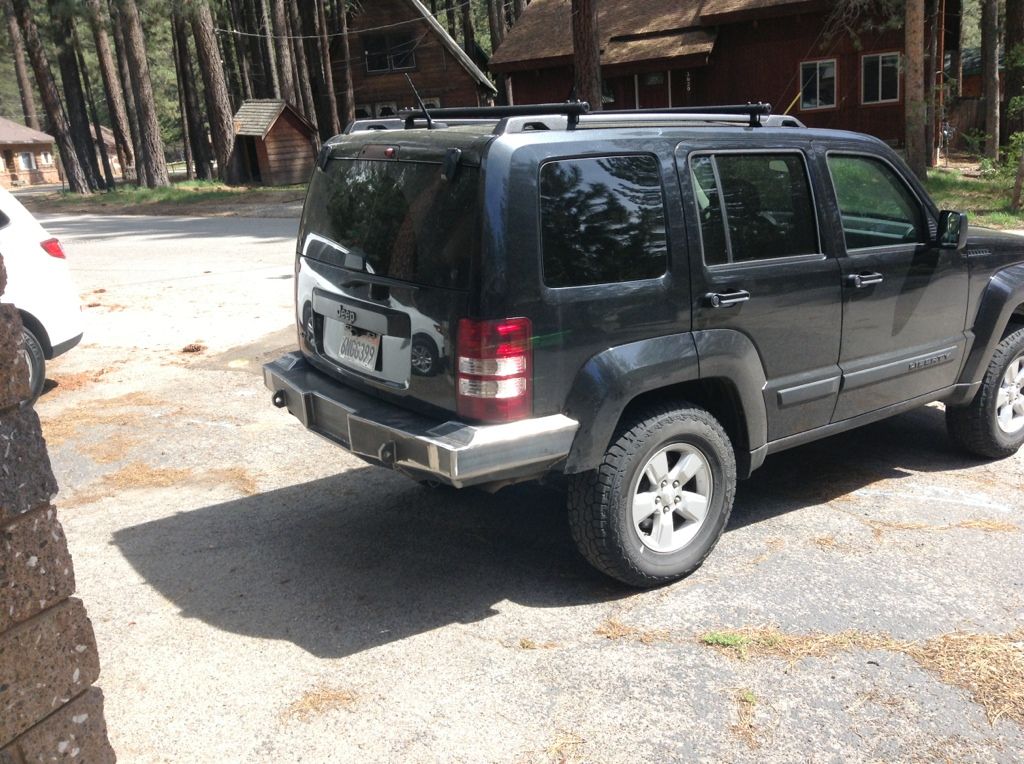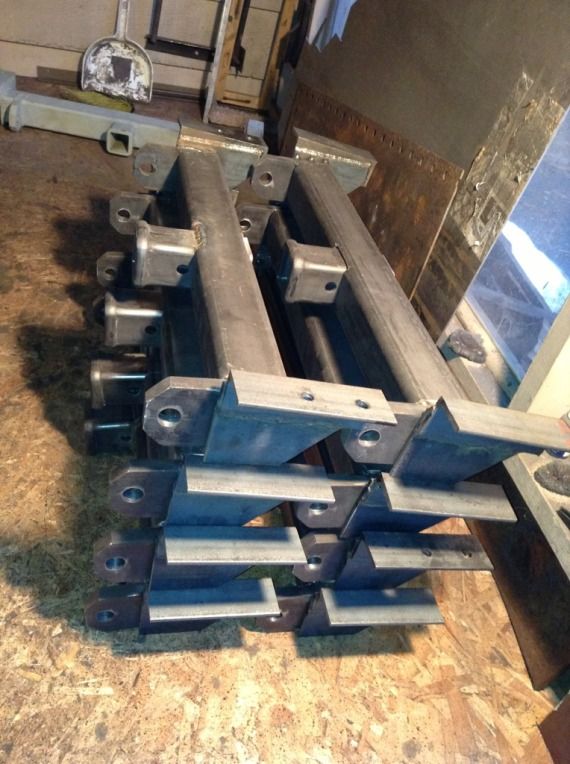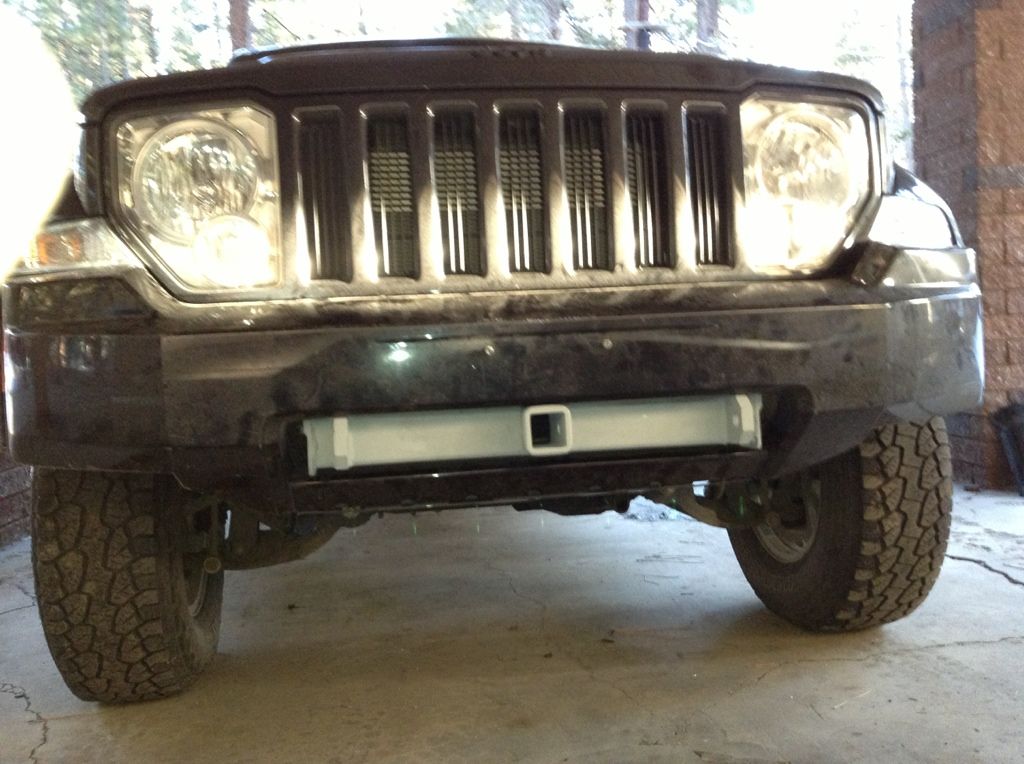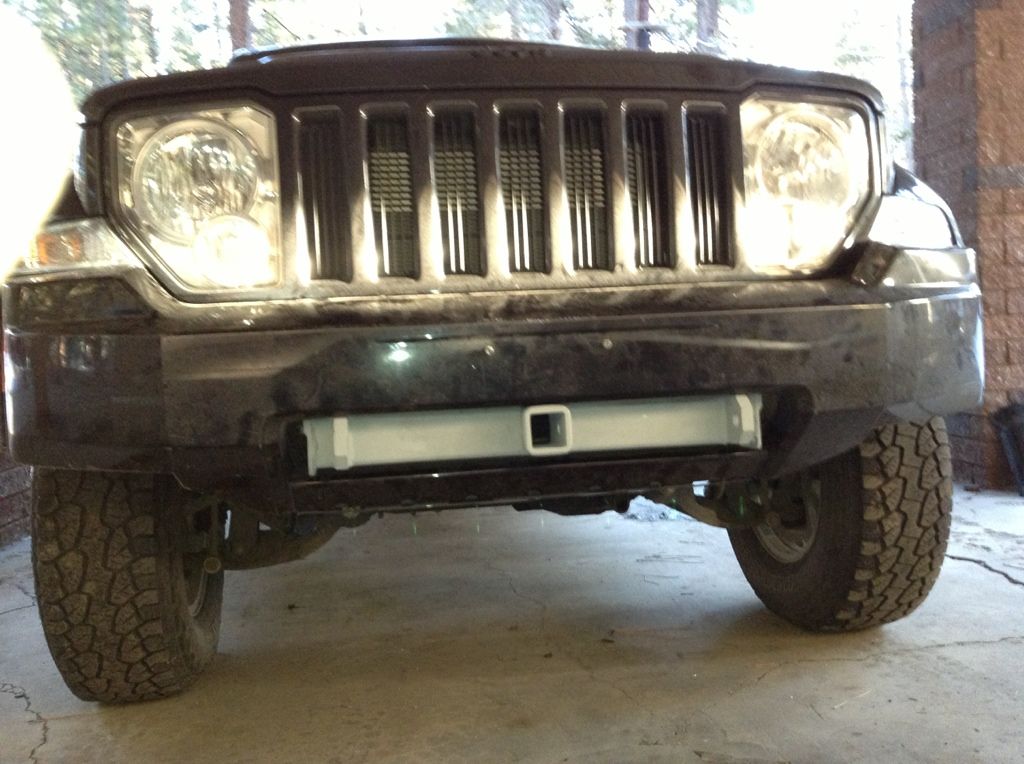 I like them! (especially the front bumper with the "stinger")

How much do you charge?
Registered User
Join Date: Nov 2012
Location: South Lake Tahoe
Posts: 860
Registered User
Join Date: Aug 2011
Location: Lindenhurst
Posts: 1,715
Dang!! I meant to mention AtTheHelm, but totally forgot! Sorry bud
As far as 15s, some steel wheels fit. Depends on the backspacing, but be warned they will be extremely close to the caliper. Most people don't like how close and worry about bending the rim so they opt to stay with 16s.
Alright, good to know...thanks guys!!
Registered User
Join Date: Jun 2011
Location: Akron
Posts: 578
They're only 1/2" closer to the caliper. I fully intend to use them. If you have 3 1/2" backspace you should be ok. Watch for tire rub though, all that plastic can get in the way lol. I've got a set of Rocklizard sliders, top notch and probably the best ones made right now. Well worth the wait
---
2010 KK Sport, Detoures Knucklebone & backbone, smittybilt XRC 10, rigid led lights, R/L sliders & rack, cb, EMT2, R/K 15x7, OME, JBA, mopar skids & hitch, headlight covers, 4.10's and TruTracs
Currently Active Users Viewing This Thread: 1

(0 members and 1 guests)
Posting Rules

You may post new threads

You may post replies

You may not post attachments

You may not edit your posts

---

HTML code is Off

---