Murdered Liberty
---
Ever wonder what your Liberty would look like matte black? Something I've always wanted to do and I finally put the plan into action and decided to vinyl wrap my Jeep.
Stock
New Wheels/Tires/Lift
Removed chrome running boards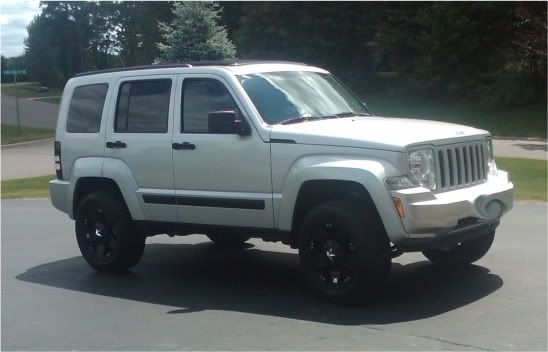 Pics during the wrap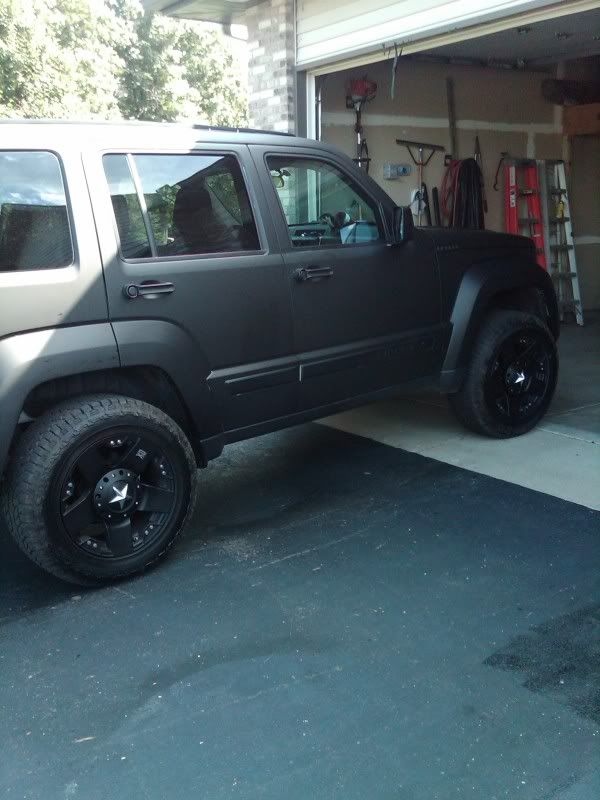 Tinted the headlights a bit
As of now still need to wrap the bumpers and the front 2 panels on the driver side. Next up is to get some tints in the front windows and paint the plastic pieces for accents! Liking how its turning out!