I have a stainless steel bracket much like the one you have pictured, only with a screw on fitting mount lug like this:
You could also go with a Heavy Duty one like this:
on that is a barrel spring like this:
and on that I went with a full 1/4 wave 102 inch stainless steel whip antenna:
I also got an 18 foot CB cable (which is just a bit longer than you need, but it's a standard size, so go with it.)
and I picked up one of these from
NewEgg.com
: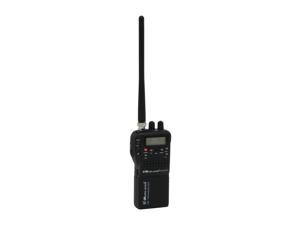 It's a good priced radio, and has the advantage of being portable if you need or want to carry it anywhere. it's just as powerful as the big radios, but is a MUCH easier install. Just plug it in and go.
I went with the full 102 inch whip because it doesn't require any tuning with an SWR meter. Just install and go. Any of the base or top loaded antennas (any of the "Firestik" style short antennas) require tuning BEFORE USE or you can toast the transmitter in your CB the very first time you use it. If you don't know someone with a SWR meter or own one yourself and know how to use it, GET THE STEEL WHIP. it's big and bulky, but it's durable and you won't ever fry a $100 CB using it. You'll also get WAY better range and clarity than those expensive Firestik style antennas.
Seriously, the antenna is the single most important part of your CB setup. Get a proper 1/4 wave antenna for the best possible CB function.