Pretty much done here. The plate is in a temporary location in these pics, it will be bolted to the center of the bumper and have mini led's to stay legal. I drove around with it on for a couple days to check for rattles etc and it's silent. Just needed to make a bolt on clamp to keep the hilift body from sliding down and keep it from rattling. The flat plate is there for a Jerry can mount to be bolted on.
Note the receiver, that's as high and as tucked in as physically possible. Safety chains can be fastened to shackles via the 3/4" shackle tabs and the pin is inserted behind the bumper.
I'm really happy with the latching system, its a De Sta Co 341 mounted at an angle to pull it forward and down into a stop. It really keeps it locked down tight and has a double locking handle for added security. The pop pin I used automatically slides up a ramp into a 'J bracket' to hold the arm open when getting into the cargo area. It literally takes 3 seconds to open or close the arm, way easier than I initially thought. I have to credit an awesome bumper builder for the design of the pop pin and latch mounting style, he goes by BESRK on a few forums. I've been doing business with him for a while now for various parts, great guy. Highly recommend if anyone is in need of CJ/YJ/TJ bumpers.
The hinge is the biggest I could find, its a massive 1.75"-1750lb spindle that uses a slip fit sleeve so no welding on the spindle itself. Welding the spindle causes it to become brittle leading to possible failure at the weldment. The sleeve is inserted first, then welding that shrinks itself onto the spindle. Its very solid and smooth as butter when opening an closing.
The hi lift mount is basically a 'nest' with two grade 8 studs that the jack is bolted to using either wing nuts or lock nuts.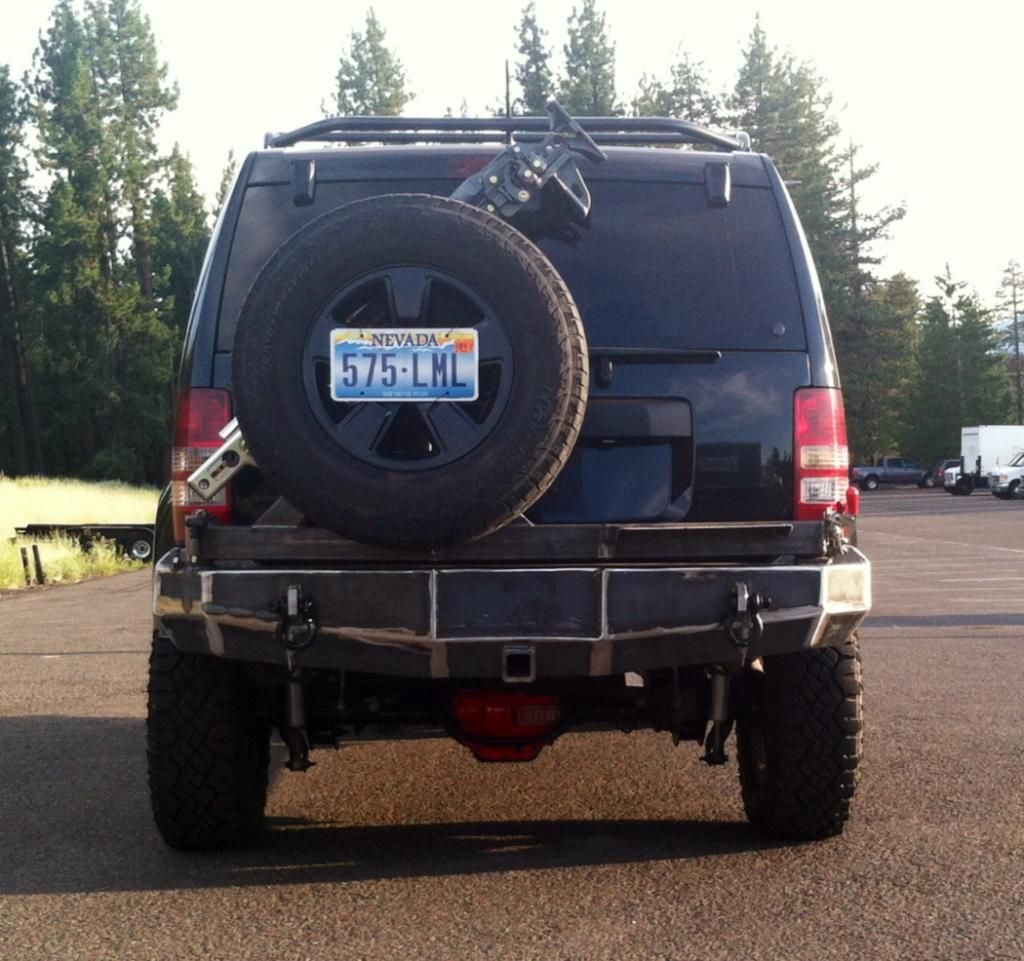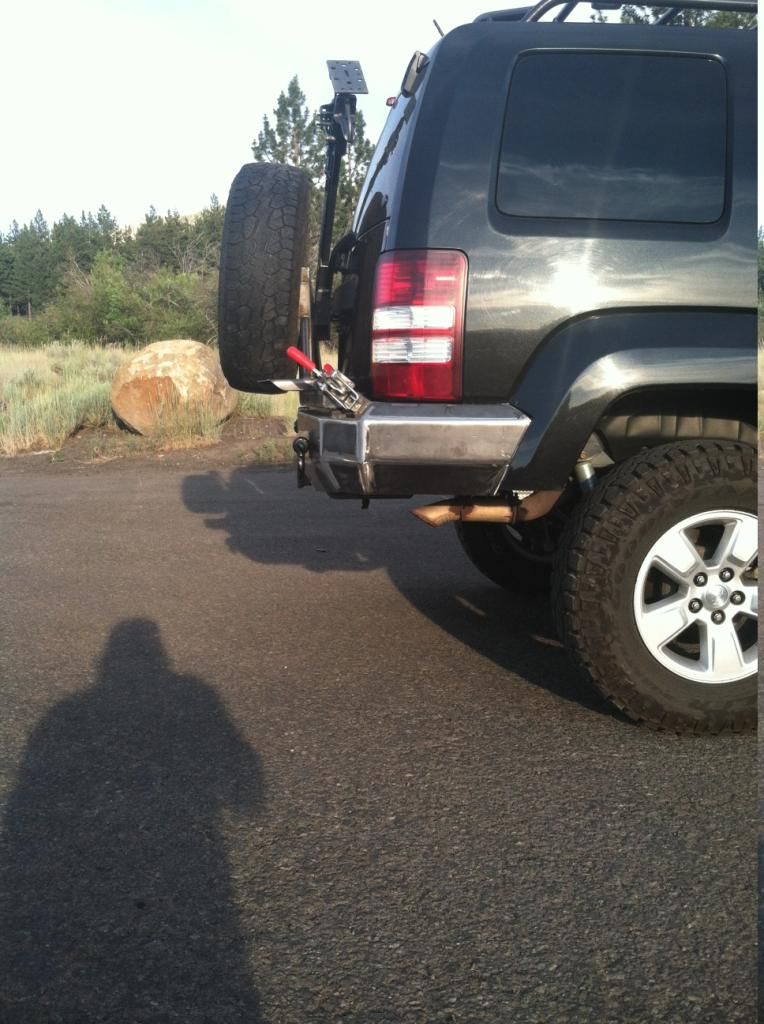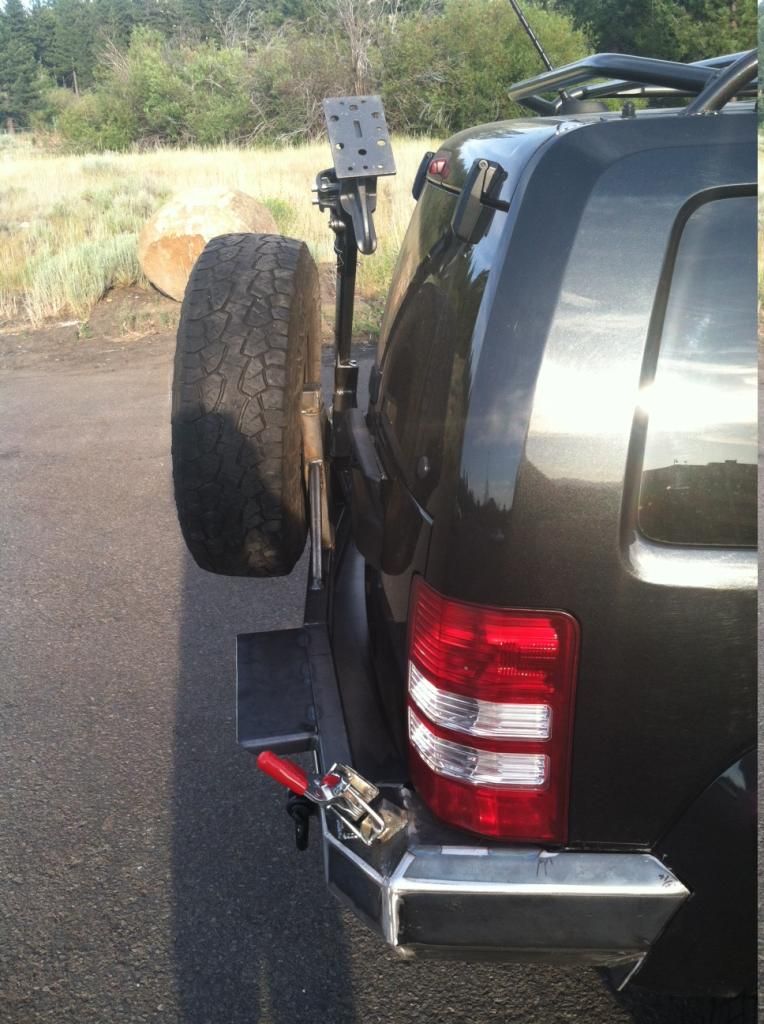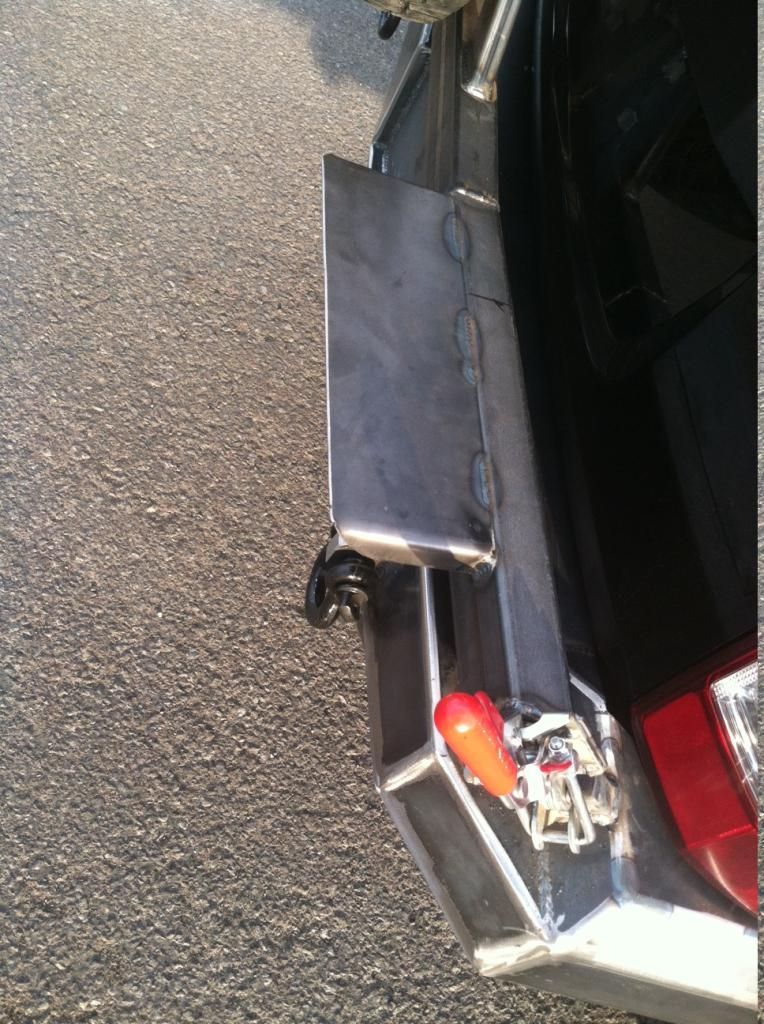 (Dust cap on hinge not installed yet)