AtTheHelms Bumpers are.....
---
The best money Ive spent on my 08 liberty, there isnt one liberty this side of the missippi looking like mine and that was the point.
Optima yellow top
flowmaster cat back
JBA 2.5 (silver) lift and A-Arms
245/75/16 Durartrac 6 ply(and one on the roof)
Front/Rear Bumpers.
Weathertech throughout the vehicle
Hi-lift extreme(up top)
Hi lift base rims jack etc.
RRO supersliders(beefed with 2"sq.stock)
RRO roof rails
Garvin wilderness rack
Jet2 module
KN intake
OEM skids(by me)
Dana Spicer posi in rear
1.5 wheel spacers
Blue torch 8.25 diff cover(sick)
weather tech vent visors(phenominal, no sticky crap)
[IMG]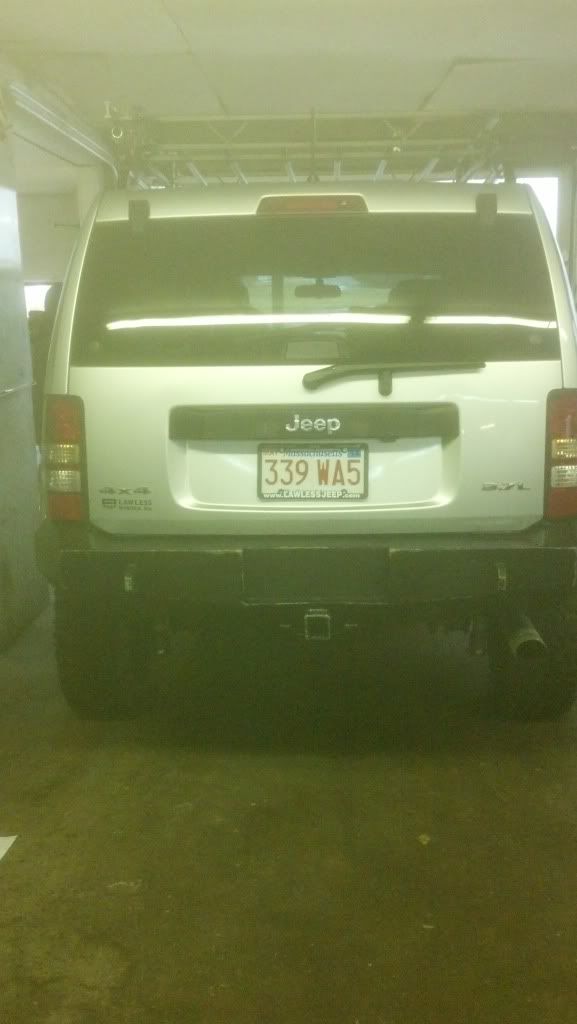 [/IMG]
He shipped fast, they are built like brick hithouses and hes right there with any ques. you might have. awesome, better than most aftermarket shiite
---
Richie from Boston