Merry Christmas Everyone. Here is my New to Me TJ
Jeep Information
Hey there everyone,
I would like to thank everyone that gave me advice when I was looking around at jeeps and for all the support that came with my indissisioness. Anyway here are a few pics of my Chrismas Gift to me from me.
Its a 2005 Jeep TJ Unlimited with 50000 Kilometers.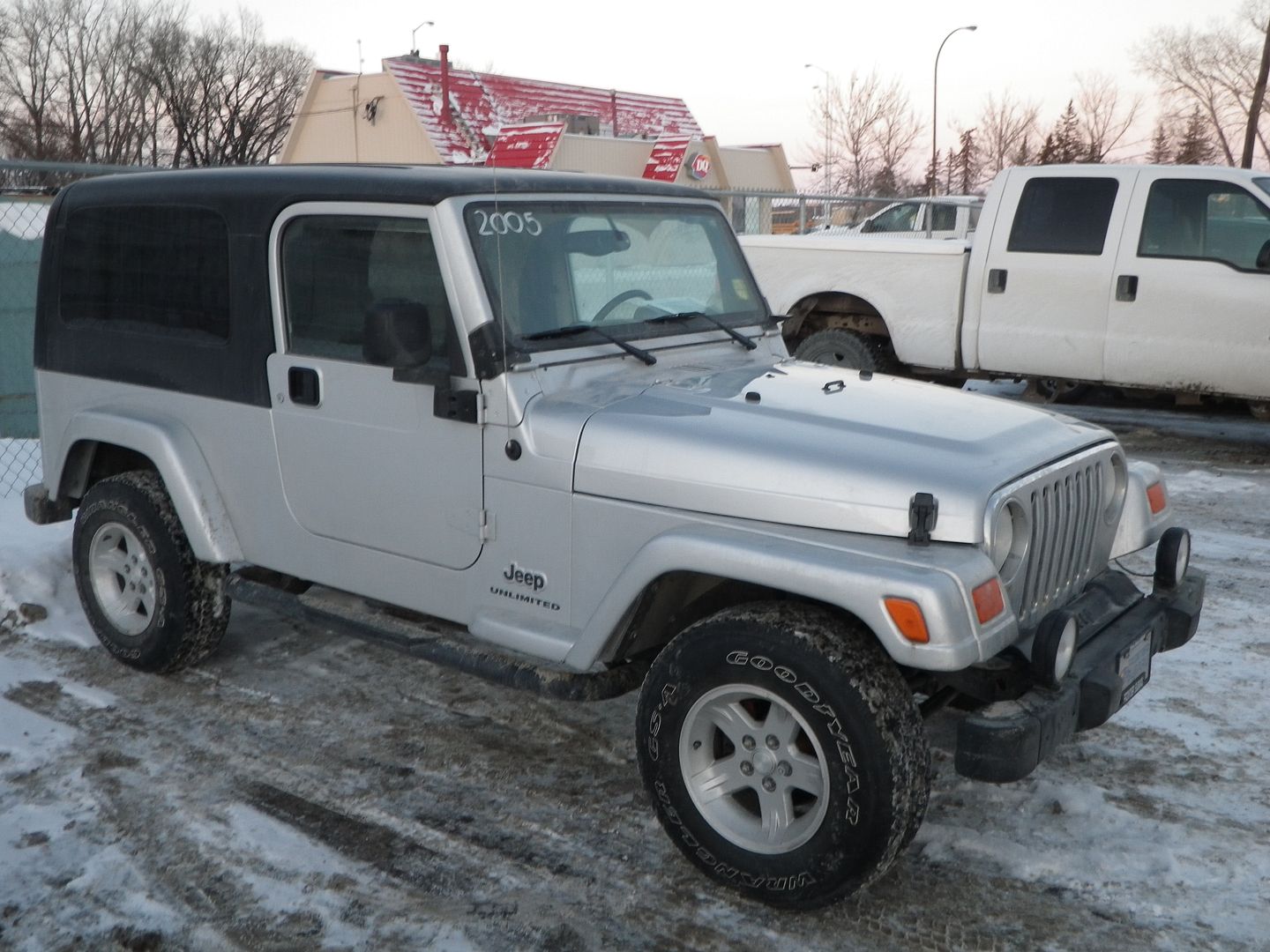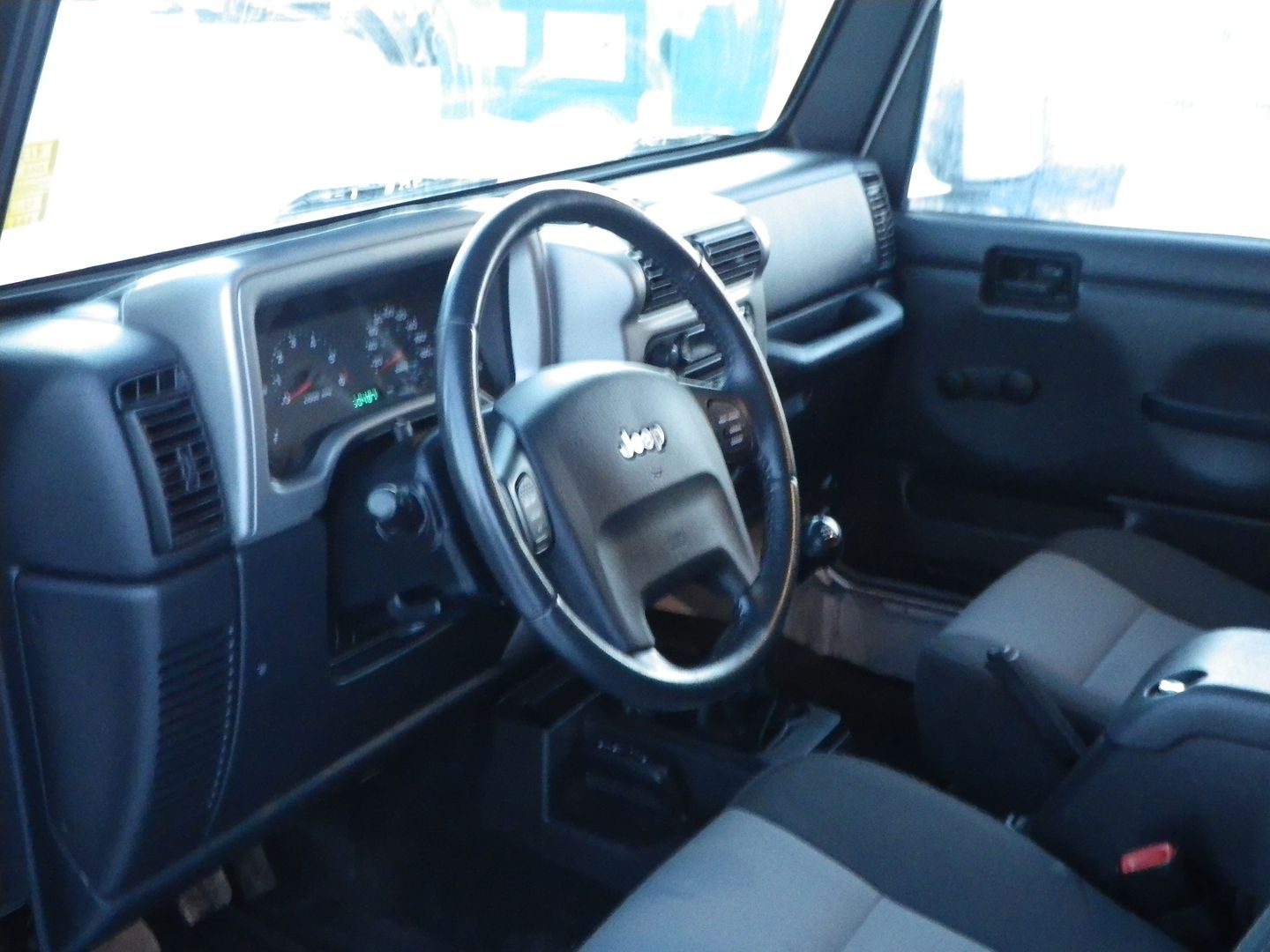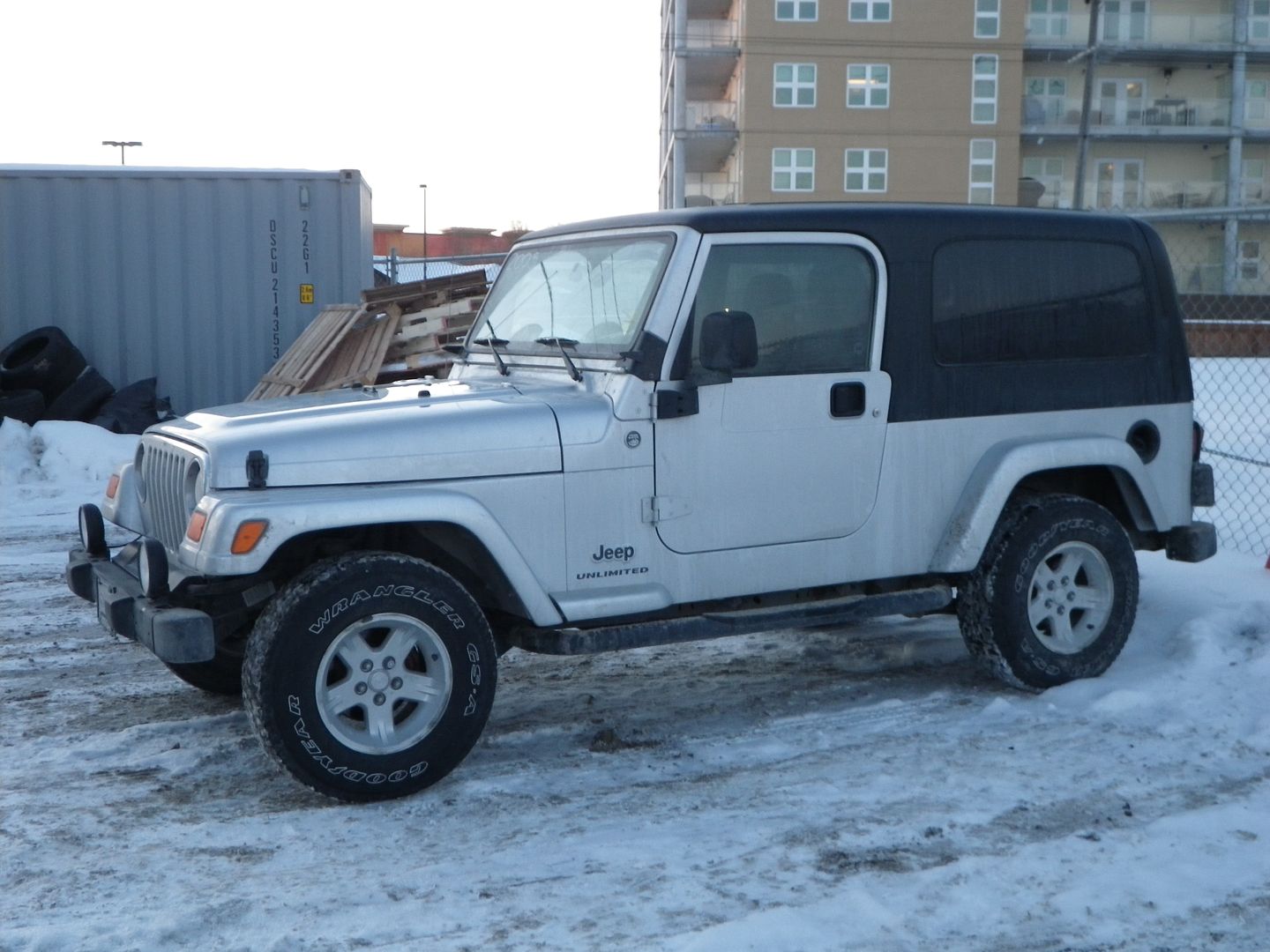 My first thing that I will be doing reguarless if it needs it or not is to replace the OPDA with a new OEM and put a Stripperman Kit on it. No worries after this I, at least in my mind wich is all that matters.

The next thing is to take off those light brakets on the front window. Im also going to go that overflow fix if it hasnt been done to it already.

After these few minor things I want to drive it.
IT does ride very well I think and is quite confortable for me.
Let me know what you guys think.

Merry Christmas and a Happy New Year everyone.