peach
Jeep Information
Year:
1998

---

Model:
Sahara

---

Engine:
4.0

---

Transmission:
32rh

---

Transfer Case:
NV231

---

Front Axle:
d30

---

Rear Axle:
d35

---

Axle Gear Ratio:
3.73

---

Suspension:
zj and crown vic with 5100's

---

Tires:
33x12.5x15

---

Wheels:
mickey Thompson classic lock

---

Recovery Gear:
strap

---

Accessories:
pro comp 130w lights

---

Future Modifications:
long arms and a sye and 8.8

---
I love my jeep I bought her in May 2012. Iím 17 and I spend every dime i make on her, and would not change a thing.
I currently have my rear bumper at a fabricator for a new spindle but it was a craigslist score so I will come out ahead in the long run. I plan on adding a basket it to it as well.
She has a 100k on her.
I have done all the maintenance and fixed all the little things and now Iím starting to have lots of fun with the suspension.
When I bought her, she was totally stock.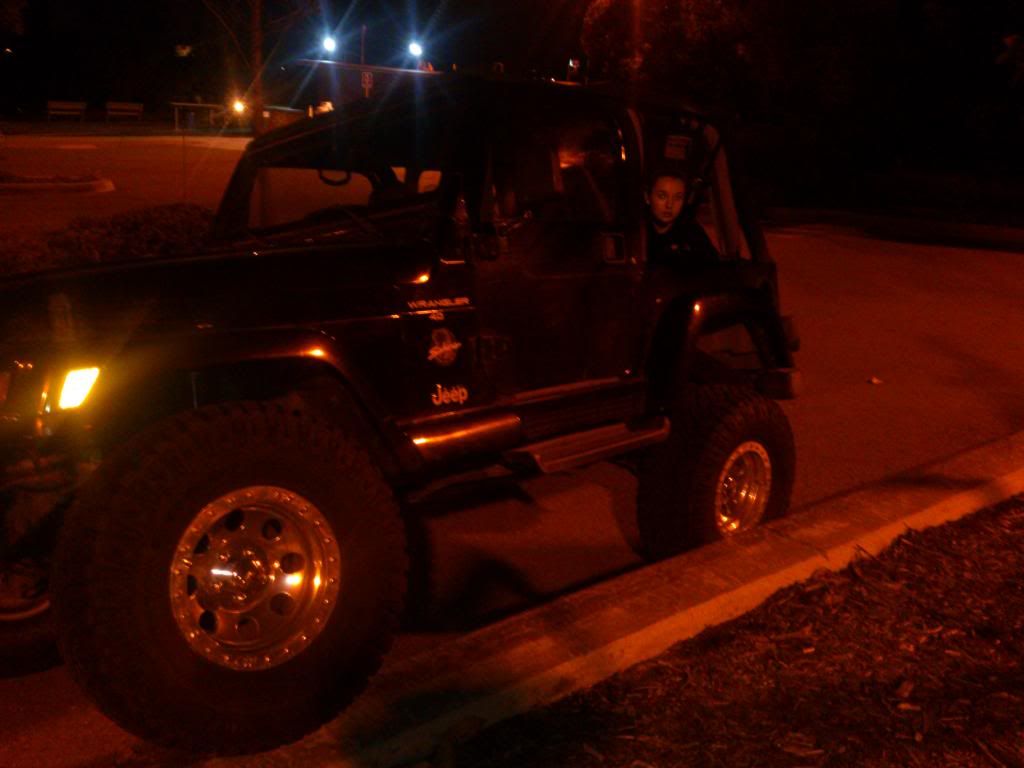 View NEWTOTHEGAME's Jeep

You sound like me, I'm 17 and yeah seems like I put every red cent I get strait into her. I have a black 97 tj similar to yours. Love it.