Old jeep and new jeep!!
Jeep Information
So, I've got two jeeps now. Both 05 Tj. Ones a sport, other is an unlimited. The tj sport I've had for almost a half year now. I put a 4" susp. lift, 33's, bumpers and soon a few more things!!!
I just bought the unlimited.... Not good. It was in an accident. Got hit hard on front driver side. Diff moved back, destroyed upper and lower control arms, punched through t case, shock is bust, steering wrecked and exhaust needs replacing.
So here's my question. Upgrade parts on my sport (daily driver) and throw the stock parts onto the unlimited?? Help me out!!! Please

My pride and joy!!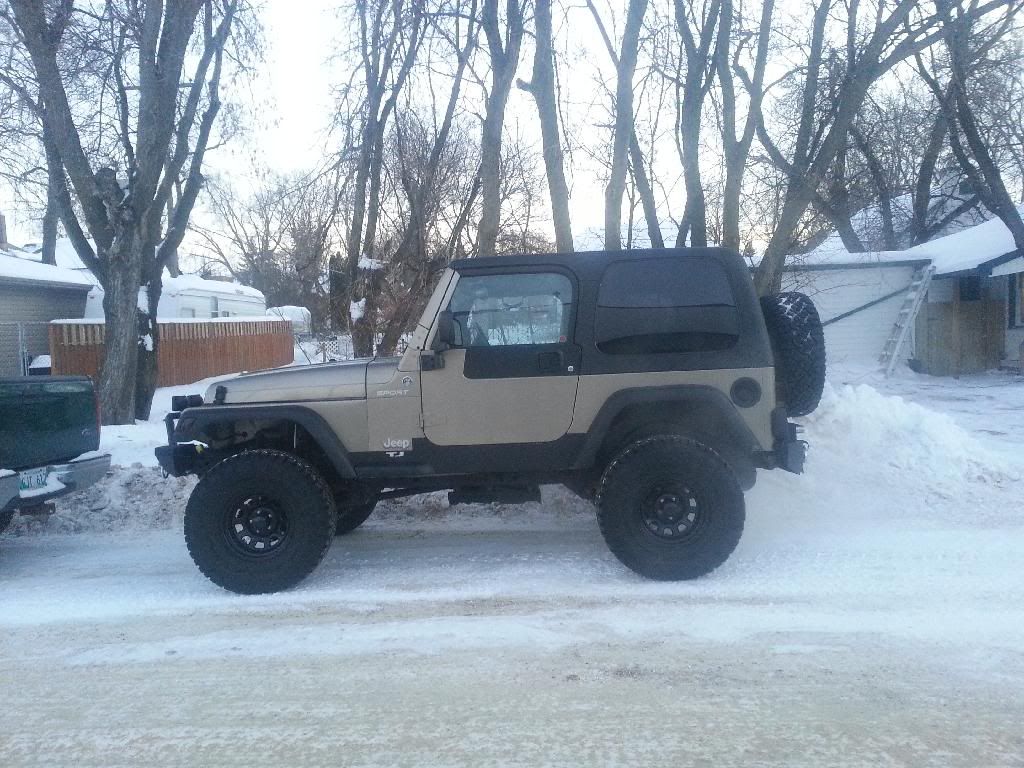 My project..