My 93 YJ aka Turtle
Jeep Information
Here's my "new to me" first jeep. 93 4cyl, 5spd with 113k miles. Painted sublime green from dodge vipers. I physically don't have it yet. I just worked out a trade. My 2000 dodge dakota with 170k miles on it for this. I work on tug boats so the day after we test drove them I left for 2 weeks. I come home sept 5th and making the trade sept 6th. I'll be doing several mods pretty quickly. Obviously taking care of the rust on the rocker and floor pan. Plasti dipping the flares. Maybe eventually aftermarket flares. Possibly plasti dipping the grille. It has rock sliders but I may throw some rocker armor under them. Picking up some diamond plate that I will paint flat black once the rust is addressed.

This YJ came with hard and soft tops, bikini top and dust cover, full doors and nerf bar doors, neoprene seat covers, family roll bar, sound bar, I think a 4" lift, 33x12.5" tires with a ton of meat, 4 offroad lights (2 on bumper 2 on windshield) that aren't wired yet, steel front and rear bumpers. That's all I can think of off hand. I can't wait to get home and drive my turtle!

I will update this thread with progress

as it sits now...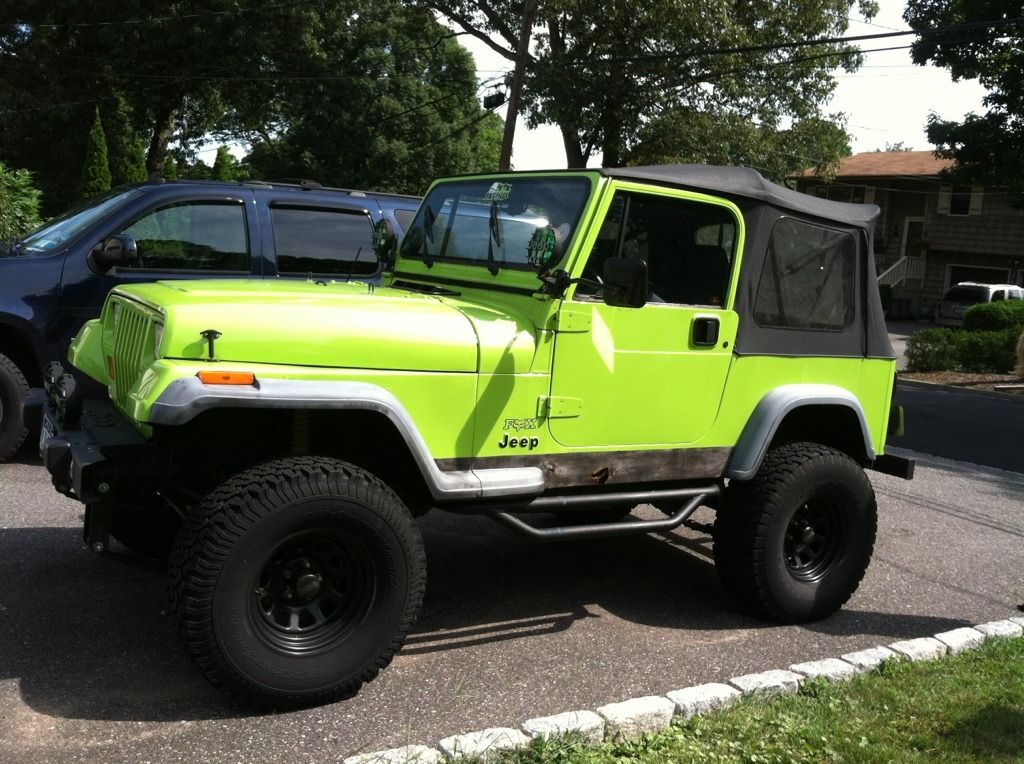 What I traded to get the jeep...