The General
Jeep Information
Year:
1972

---

Model:
CJ5

---

Engine:
304 V8

---

Tires:
33 X 12.50

---
Hey Everyone, This is our first Jeep that we just purchased in time for summer. Both my wife and I grew up with Jeep friends but never had one for ourselves. We decided it was time! This is our '72 CJ5---certainly not perfect but in pretty good shape for 40 years old! Knew it was the perfect one for us being orange and it has a Dixie Horn! Look forward to being a member of the forum!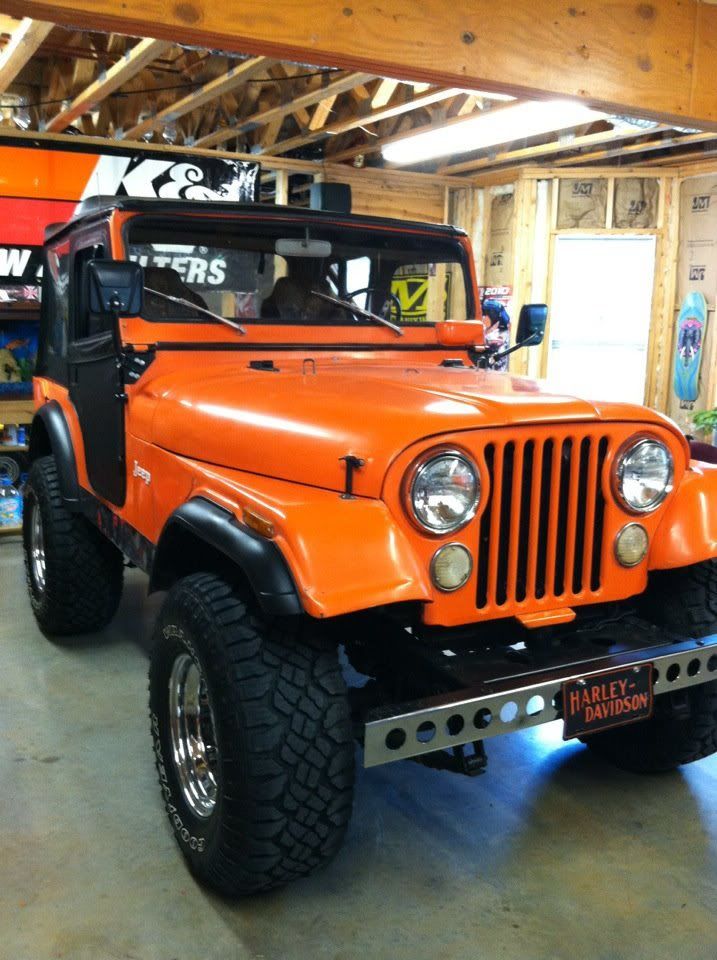 View 7179CJ5's Jeep
welcome!!


Wow, that is a beautiful jeep, the PO sure did take care of it. From the looks of it, all you and the wife has to do is put on some sunglasses and enjoy!



View MSRIDER75's Jeep

Not sure if picture posted but this is my '73 CJ5. Your's is a pefect example of where I want to take mine eventually. Does yours have the under the seat gas tank or is it in the rear?