Registered User
Join Date: Dec 2011
Location: port au Prince
Posts: 1
Over-acceleration Liberty 2004, help needed!
---
Hi,
After being away for a week I was driving my Jeep Liberty 2004 (automatic transmission) yesterday, and it was like driving a wild horse! While the engine normally goes low with a nice grumbling sound, this time i would not go below 1500 rpm in neutral and park, and completely over accelerated by itself in Drive. It is mostly uphill but I didn't even have to press the gas pedal for most of it. Needless to say, my brakes were completely overheated at the end of the ride. Its a 30 min ride each way, and it didn't get better at all.
Can anyone tell me what may have happened? I live in Haiti, so the mechanics are not excellent so it would be good to have an idea of what's going on before I take it anywhere...
Thanks a lot!!!
Registered User
Join Date: Dec 2010
Location: Deer Creek
Posts: 211
Are you getting any codes? First thing that comes to mind is throttle position sensor for some reason!
Registered User
Join Date: Nov 2008
Location: Haiti
Posts: 45
Start with the simple things first, check that your floor mats/carpets are not holding the pedal down. After that I would check the cable and make sure that the throttle is closing properly.
Registered User
Join Date: Sep 2008
Location: Vancouver B.C.
Posts: 907
Remove the throttle body air intake hose hose. Use throttle body cleaner and spray the throttle body & plate good and make sure that the linkage and plate are moving freely.
The throttle plate door should not be sticking and often a Q-tip with cleaner in it & around the inner edge top and bottom are required.
As you open and move the linkage the plate will move exposing edges. Once clean I use a bit of oil on edges.
The IAC (intake air control) controls the idle.
So with one T-20 torx bit screw on bottom of IAC remove it and do some spray cleaning in the port and also to the IAC.
It is probably so carboned up..it may be stuck good. You can also replace the IAC but cleaning normally does wonders.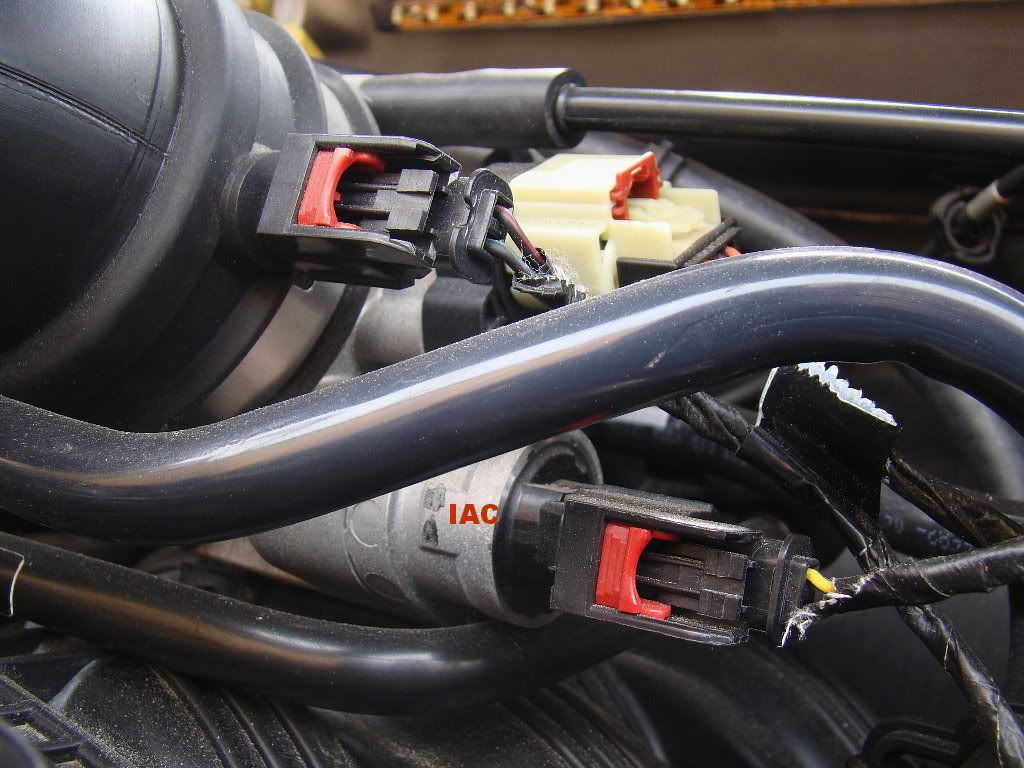 Clean the Plunger & Areas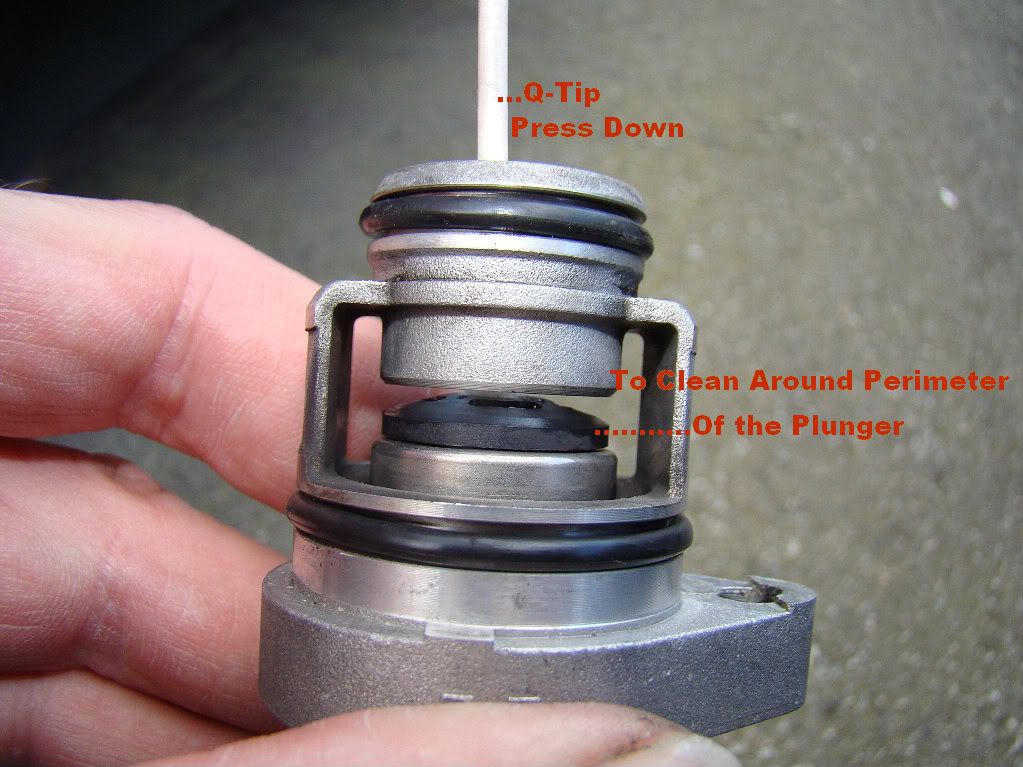 Registered User
Join Date: Mar 2011
Location: Houston
Posts: 97
Wow, mine is disgusting. Thanks for the pics, huge help!!
What spray cleaner do you recommend? Dont wanna use the wrong one and jack it up. I've got enough problems already
---
2011 Liberty Limited 70th Anniversary Edition
Currently Active Users Viewing This Thread: 1

(0 members and 1 guests)
Posting Rules

You may post new threads

You may post replies

You may not post attachments

You may not edit your posts

---

HTML code is Off

---