Remove the throttle body air intake hose hose. Use throttle body cleaner and spray the throttle body & plate good and make sure that the linkage and plate are moving freely.
The throttle plate door should not be sticking and often a Q-tip with cleaner in it & around the inner edge top and bottom are required.
As you open and move the linkage the plate will move exposing edges. Once clean I use a bit of oil on edges.
The IAC (intake air control) controls the idle.
So with one T-20 torx bit screw on bottom of IAC remove it and do some spray cleaning in the port and also to the IAC.
It is probably so carboned up..it may be stuck good. You can also replace the IAC but cleaning normally does wonders.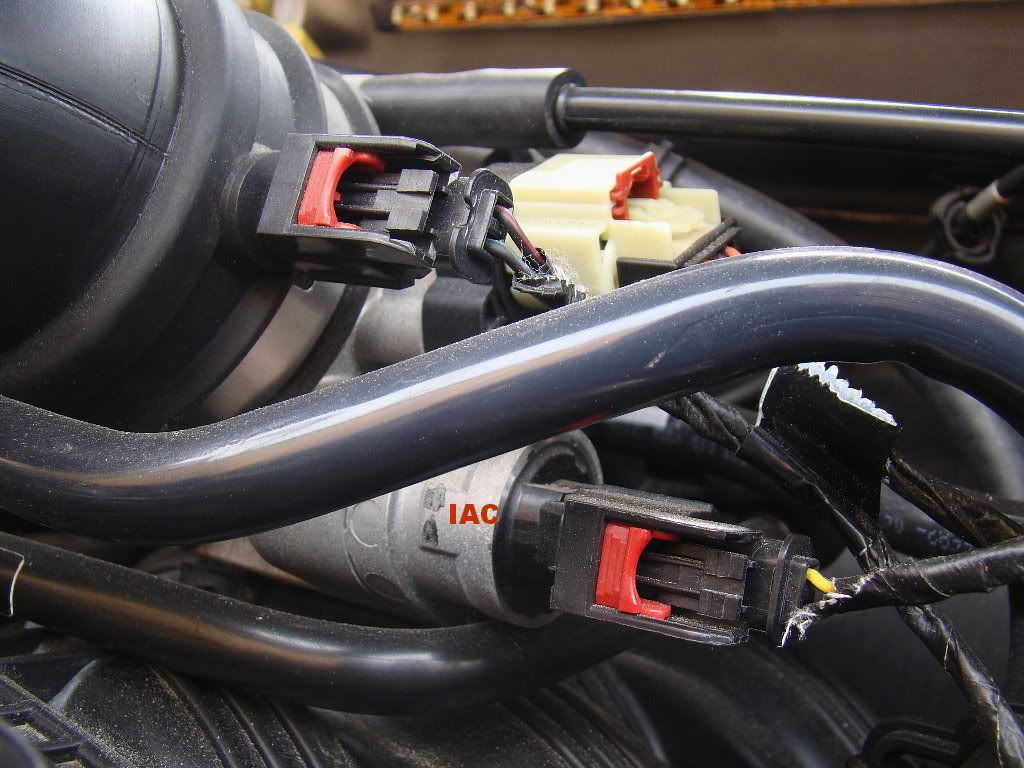 Clean the Plunger & Areas