Quote:
Originally Posted by
2005jeepliberty
Nothing crazy been looking around. I wanna do a 2.3-3 inch suspension lift. Exhaust cold air I take and larger tires right now.

What are some good 30-32 inch tires
Save your money on the cold air intake, will gain nothing at all, only noise
exhaust about the same get a good sound is all
lifts OME or Ironman full springs kit with shocks, both are good, have ran and tested both or jeepinbyals adjustable coilover setups . All available at
www.jeepinbyal.com
Ironman and OME show 1.5 inches of lift but you actually get 2.5 -2.75 inches , more can be added very easy.
stay with 30 inch tires, 31s/32s be ready to regear to 4.10s
BE VERY VERY CAREFUL SINCE ONCE YOU START YOU CAN'T STOP
On right ( silver one ) stocker with my old ARB on front and then mine on the left, see once you lift 2 inches you want three, then 4 then..........SFA!!!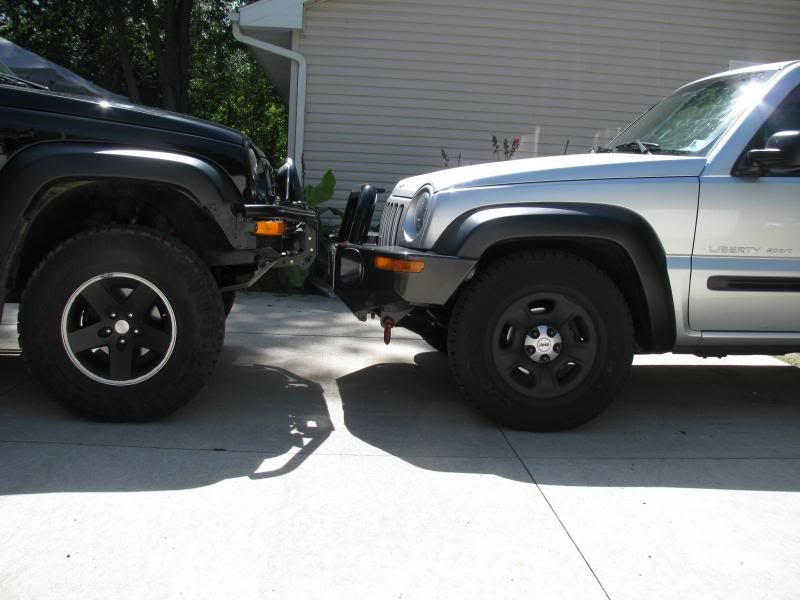 Little later that day after we gave the silver one a little 3.5 inch boost here at my place