Registered User
Join Date: Aug 2013
Location: Las Vegas
Posts: 23
Frankenlift or Rockfather?
---
hello jeepsters,
new to this forum to get information from professionals on what 2.5-3in lift would be best for my bone stock new 2007 jeep liberty. Also, as wanted I want to root for getting 265's rather than 245's. How can I get 265s without any rubbing? Also recommended best durable shocks/struts? Send pics of your libertys! I would love to see
Registered User
Join Date: Dec 2009
Location: Colorado
Posts: 8,393
Just forget everything about RRO.....................
With that said the Frankinlift is the better choice and better poeple your buying from.You will need to add some addition stuff to the Frankinlift to clear 265/75's.You will need pretty much 4" of lift and yes you will need to extend the rear brake lines,both of them.Then the expensive part,re-gearing to 4.10's unless you like no power and about 8mpg.
Mine on 265/75's....................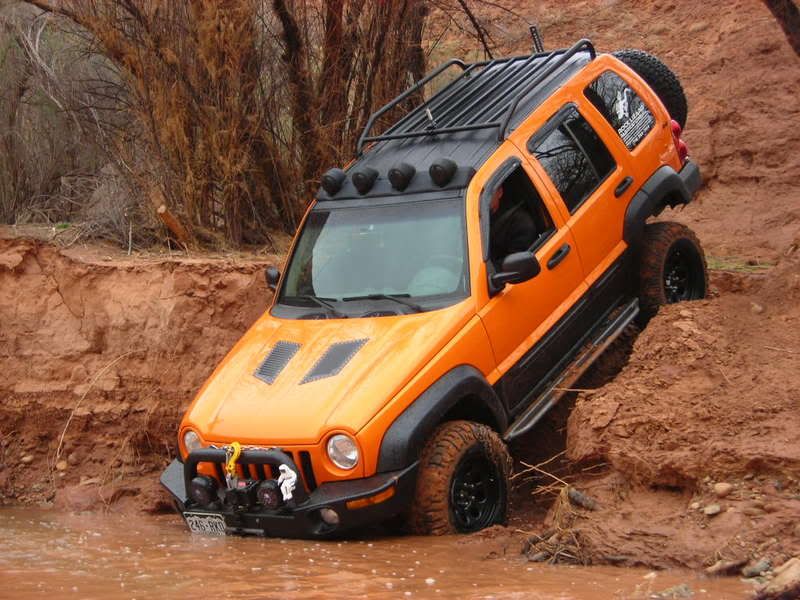 Then I upgraded
to 35's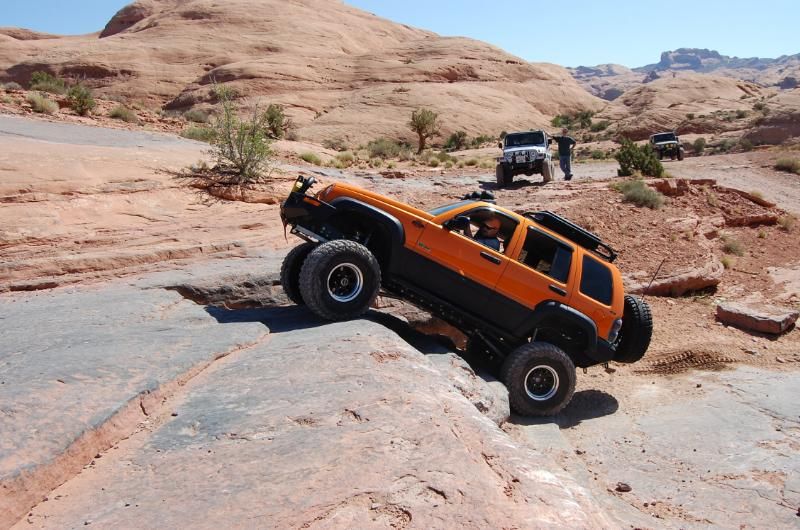 ---
'02 Liberty sitting on 35" tires,HP44,RockJock60,and AtlasII t-case
Registered User
Join Date: Oct 2008
Location: Barrie, Canada
Posts: 188
No contest... in my book
---
2005 Liberty Renegade - Dark Khaki
Frankenlift IIP, Mobil1 Synth.& Filter, PIAA Extreme White, Amsoil EA Filter, Spidertrax 1.25, 245/75/16 Duratracs
Registered User
Join Date: Aug 2008
Location: Central OH/ Kilimanjaro,Tanzania
Posts: 5,970
What tjkj stated
no to RRO rockfather
Frankenlift is good
jeepinbyal has some great lift kits as well
need 4 inches to fit 265-75s
need to regear to run 265-75s
heres mine
4 inch plus JeepinByAl coilover lift with 265-75s/4.10s etc
sitting next to an XJ with 4 inch lift and 33s
not in the same class as tjkjs but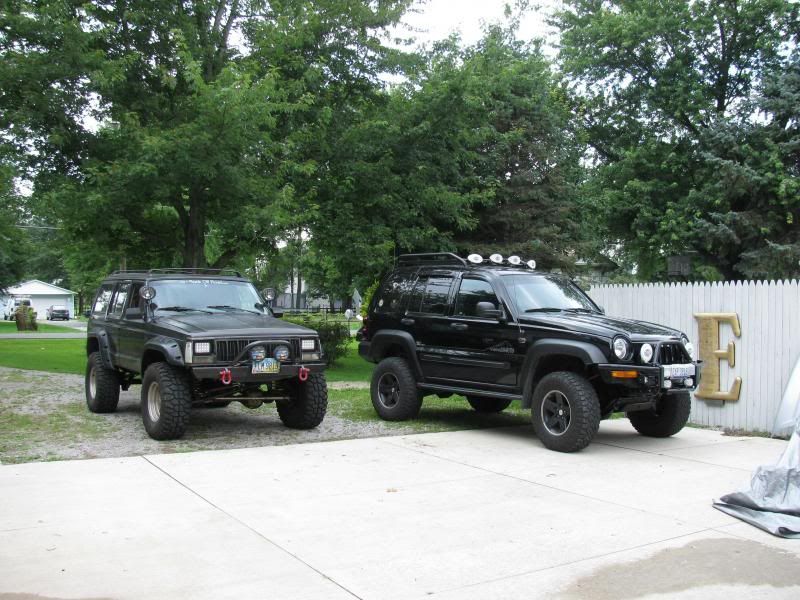 ---
MUDD'S MOTORSPORTS
04 KJ JBA 4 IN COILOVER, 32s 4.10s
03 KJ JBA 2.5 T.C. LIFT, 31s 4.10s
05 KJ
Currently Active Users Viewing This Thread: 1

(0 members and 1 guests)
Posting Rules

You may post new threads

You may post replies

You may not post attachments

You may not edit your posts

---

HTML code is Off

---