Matilda
Jeep Information
Year:
1993

---

Model:
Cherokee

---

Engine:
4.0L

---

Transmission:
AX15

---

Transfer Case:
NP231J

---

Front Axle:
D30

---

Rear Axle:
Chrysler 8.25"

---

Axle Gear Ratio:
4.56

---

Suspension:
5" of lift

---

Tires:
33" Super Swamper TSL Radials

---

Wheels:
American Racing 15x8 D-window with 4" backspacing

---

Armor:
Front bull bar

---

Recovery Gear:
Recovery points on the front and Reciever hitch in the rear, Come-along and Hi-Lift

---

Accessories:
Roof rack

---

Future Modifications:
Detroit locker in the rear

---
This is my... something. Damn thing's more trouble than it's worth sometimes, but I guess that's true of them all. Anyways, I paid $1000 for it from Michigan off ebay. I got ripped off big time. Blew the rear diff and transfer case in 100 miles. That cost me $1400 to repair. Then other things started slowly failing. And of course, being from Michigan, it has rust. Lots of rust. But hell, I figure I'll drive it till it rusts in half, then get another one. Gotta be a 2-door.


As she was when I bought her...




As she is now...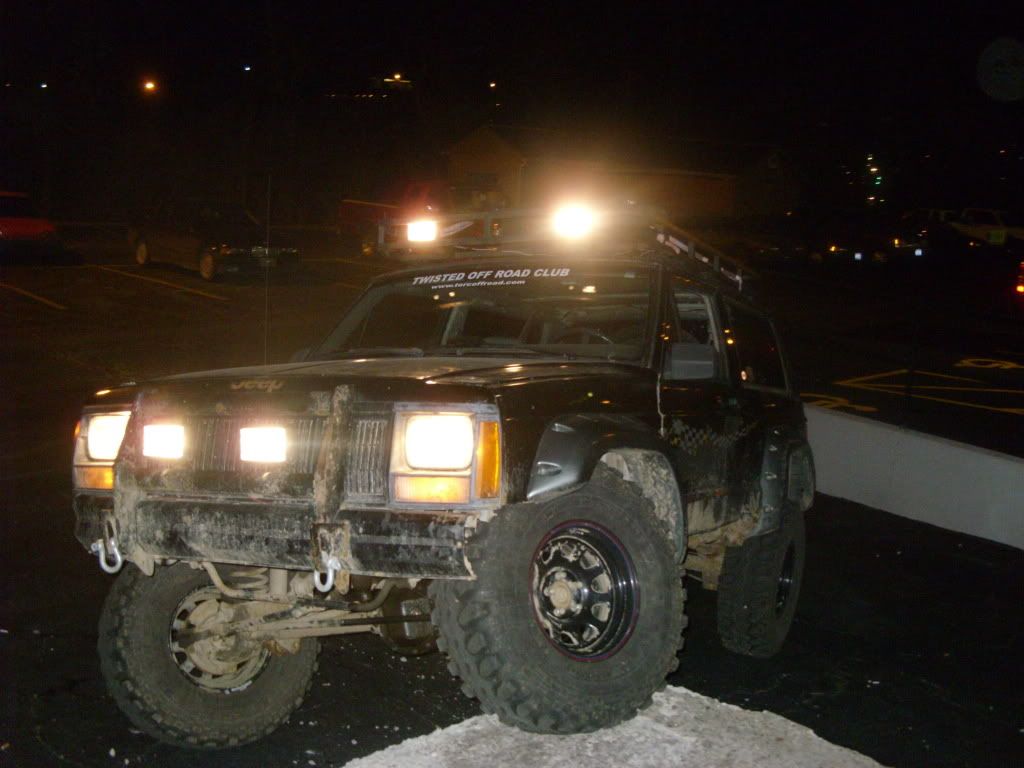 Matilda is no more. She has been parked for the last time and parted out.