Registered User
Join Date: Jul 2012
Location: Harmony
Posts: 1
New jeep owner looking for tips and hints
---
I recently purchased a 2012 wrangler and absolutely love it. Just looking for some tips from some veteran jeepers or anyone with some words of wisdom. I am definitely a jeep owner for life. I live on 80 acres of forest playground!
Registered User
Join Date: Oct 2009
Location: worcester
Posts: 2,265
you need protection: oil pan,diffs etc.
---
Rubicon Rich ,05 TJ Rubicon: PatriotJeepers.com
86 CJ7 258,T18,Scout Dana300,twin sticks,Dana44's,4W Disc, locked,35's,YORK OBA,Warn 8274,fullcage.
51 M100 1/4 ton Jeep trailer
Registered User
Join Date: Nov 2009
Location: The southern armpit of California
Posts: 2,098
Armor is nice to have, but you need off-road wits too.
Always safety check your vehicle before heading out on the trail. Even new vehicles can break down.
Whenever possible, don't wheel alone - a second vehicle is always preferred especially when in more remote areas.
Always leave an itinerary (your planned route and return time) with someone you trust; don't rely solely on a cell phone to have coverage to get you out of a jam. Be prepared to hoof it out or wait for help if you're alone.
Carry recovery gear - basic tools, spare fuses, recovery strap, shovel, first aid, fire extinguisher.
Make sure your spare is good, and aired up - have a usable jack.
If you aren't sure how deep a water crossing is, get out and walk across it first.
If you aren't sure what's over a ridge you are about to crest, get out and check.
Be cautious when you cannot clearly see the ground in front of you - rocks, debris or crevices could be hiding under vegetation.
Don't make a u-turn on a steep slope - drive directly up/down.
Air down tires for a softer ride off road - be sure you have a portable air source to refill them before getting back on the road.
4WD isn't true 4WD unless you have lockers.
Probably lots of other things I can't think of right now.
RIP one good jeeper
Join Date: Aug 2009
Location: Ripon
Posts: 20,368
Here's a tip: beware the pentastar, it goes through belts like Rosie O'Donnell.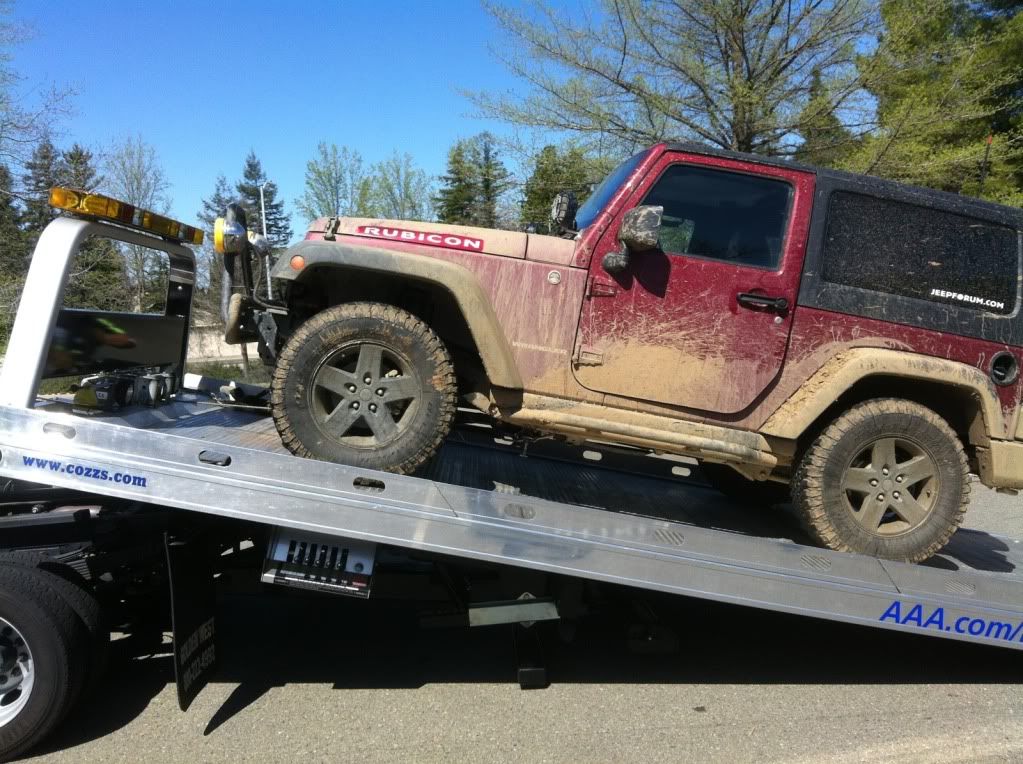 And again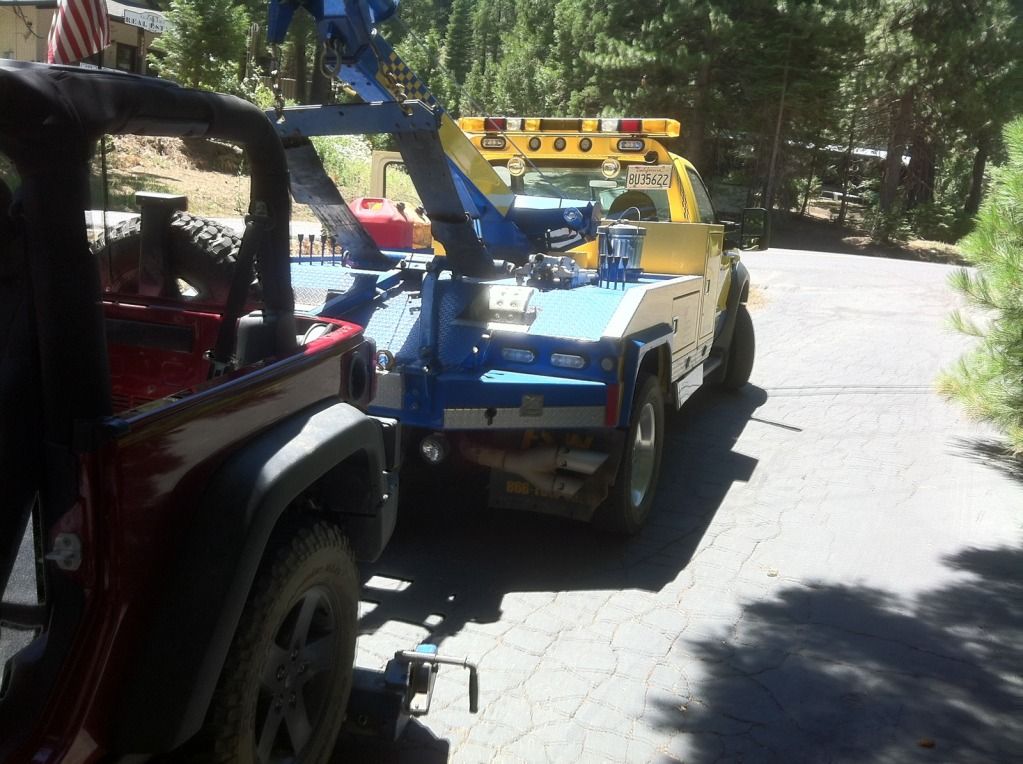 ---
Luck Favours The Prepared
Currently Active Users Viewing This Thread: 1

(0 members and 1 guests)
Posting Rules

You may post new threads

You may post replies

You may not post attachments

You may not edit your posts

---

HTML code is Off

---