Registered User
Join Date: Jan 2007
Location: Michigan
Posts: 313
DIY Winch Plate?
---
From the winch plate's I am looking at they seem very simple but a bit overpriced for what they are. How hard would it be to fab a simple winch plate up? My dad is a welder and has access to a lot of different machines in a auto manufacturing plant so I really just need a good pattern and to know how thick of steel to use. Any ideas or help is appreciated.
---
-2002 Wrangler Sport - RE SuperFlex Lift - SYE/CV TW DS - OME LT Shocks - 33" BFG AT's - ARB's Front and Rear w/ 4.56's - 1" BL/MML
Registered User
Join Date: Jun 2007
Location: Colorado
Posts: 2,366
The last one that I fabbed for a CJ (TJs may need more effort) started out life as a large piece of C channel (7 or 8 inch, I believe) measure your winch carefully). Fabrication involved; cutting to length, drilling a few holes and wielding a piece of 1/4 plate one on the forward flange to extend the flange upward for fairlead mounting. Not particularly difficult but it needed the extension flange to give the fairlead good support.
Mounting to the frame was done with some large angle bolted through existing holes (make certain that there is a piece of pipe around the bolts in the frame if you bolt all the way through it to keep the frame from collapsing when the bolts are tightened. Bolts with the nut inside the frame do not need a pipe.
The winch plate from harbor freight is so cheap that it makes the fabrication of one a waste of effort, IMO.
Enjoy!
---
...a well prepped, well driven, vehicle should do well in any terrain, including the highway.

Carburetors became obsolete during the last century... do what ever it takes to get fuel injection...It makes bigger grins off road.
Registered User
Join Date: Jun 2006
Location: Northeast Missouri
Posts: 712
Here's the one I made, Not for shur on the measurments, but I probably don't have $20 in it.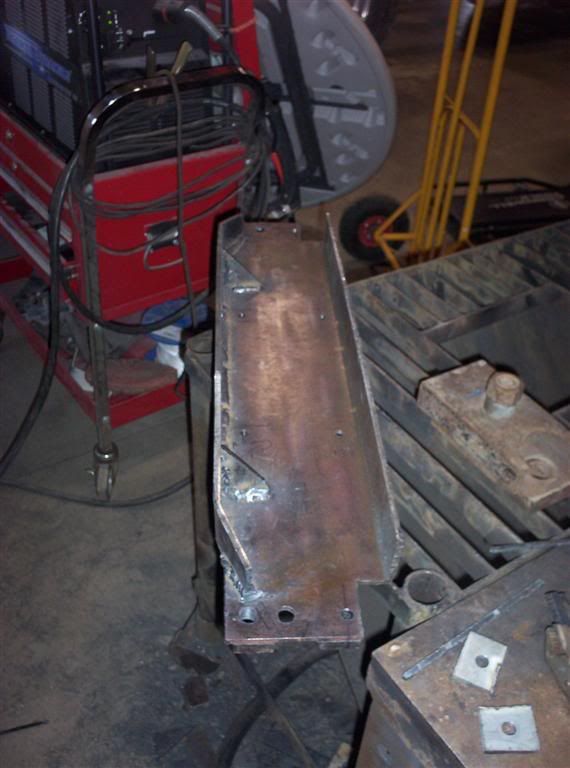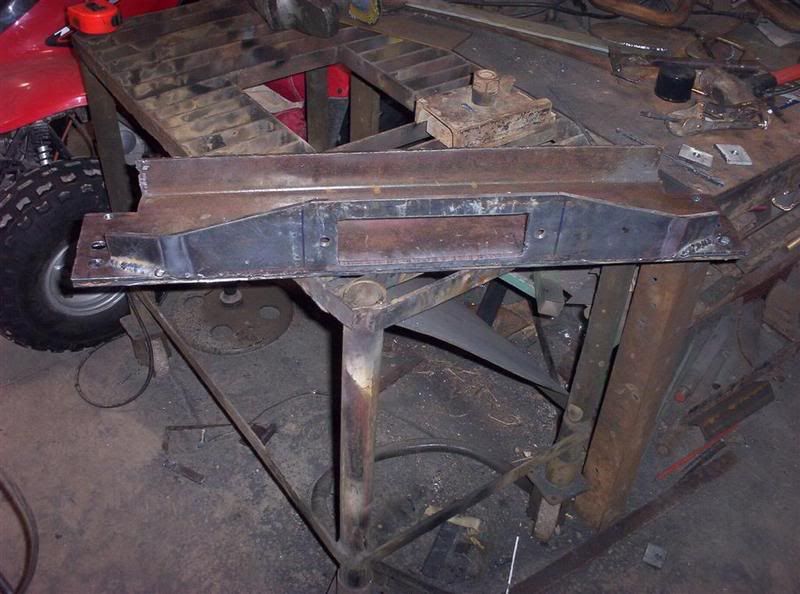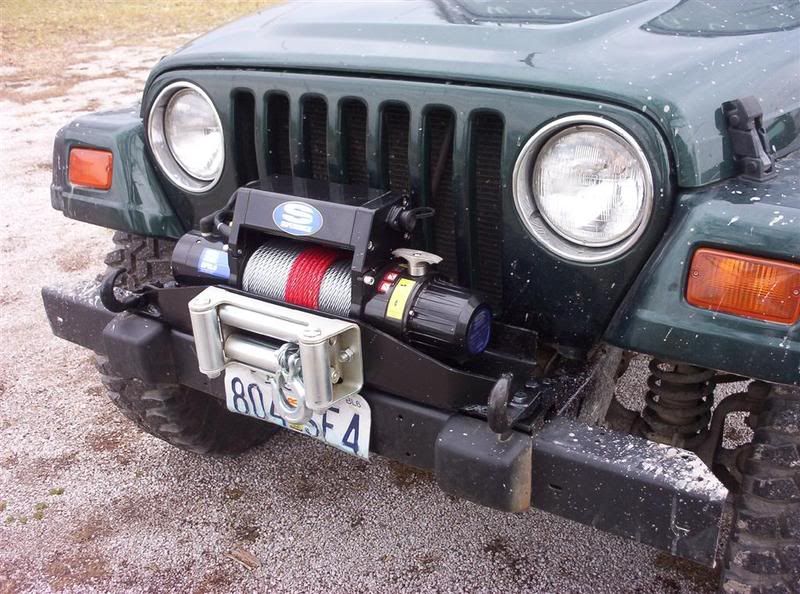 Registered User
Join Date: Oct 2004
Location: Viera
Posts: 3,446
That's 1 pretty factory wrap you've got there
Have you had a chance to put some strain on the mount yet?
---
I'm the only gay eskimo.
Registered User
Join Date: Jun 2006
Location: Northeast Missouri
Posts: 712
Pulled my Brother out in a Tracked bobcat skid steer. Roughly weighs 13k-14k lb. Granted he wasn't buried, he was just belly hung in a ditch...Worked flawlessly.
Registered User
Join Date: Nov 2005
Location: Leominster
Posts: 263
this is what im looking for........ any dimensions??
---
94 YJ, 4 squirrels tugging 31's, 5 speed, 2in budget lift.......RHINOed outside and inside......

Wife's rig.... 2012...GC...24x.......blk on blk.....5.7...

05...dodge ram hemi quad 4x4..this thing sucks on fuel
Registered User
Join Date: Nov 2008
Location: kershaw, sc
Posts: 424
yeah man post some dimensions on that thing. it looks great!
---
./l ,[___],
l---L – ()lllllll()-
()_) ()_)--o-)_)
Black Jeep Society member
Eagle Scout Jeeper #1

To view links or images in signatures your post count must be 10 or greater. You currently have 0 posts.

Mecklenburg Mudders Vice President
Registered User
Join Date: Feb 2010
Location: Auburn
Posts: 16
Bump bump... MoJeeper, that's a nice winch plate man. Any dimensions would be appreciated (if you still have the thing that is
). Thanks
---
2 TJs in 2 countries.. w/ the bigger Jeep in the smaller country. Damn!
Currently Active Users Viewing This Thread: 1

(0 members and 1 guests)
Posting Rules

You may post new threads

You may post replies

You may not post attachments

You may not edit your posts

---

HTML code is Off

---