Hi everyone,
I don't write a lot on here but I thought this was a helpful thing for other people on this forum.
I made a DIY instant trunk for my YJ. I started with a metal shelf that was 30"x35.5". Since the shelf was already the size of the trunk, I didn't really have to cut much off of it to make it fit. After all the cutting was done, I went to Home Depot and got 4 gate latches. I welded these to the shelf in the predetermined places. After all the welding was done, I test fitted the shelf in the back of the Jeep. Then, I marked the outline of the lock on the tailgate to be cut out of the shelf.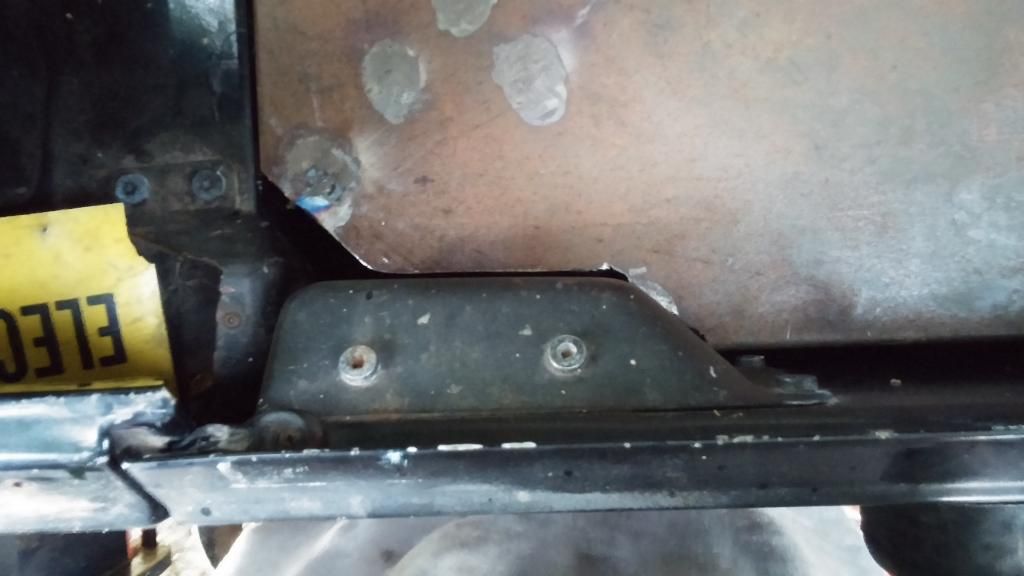 Afterward, I marked where the latch pins would go into the tub and drilled corresponding holes.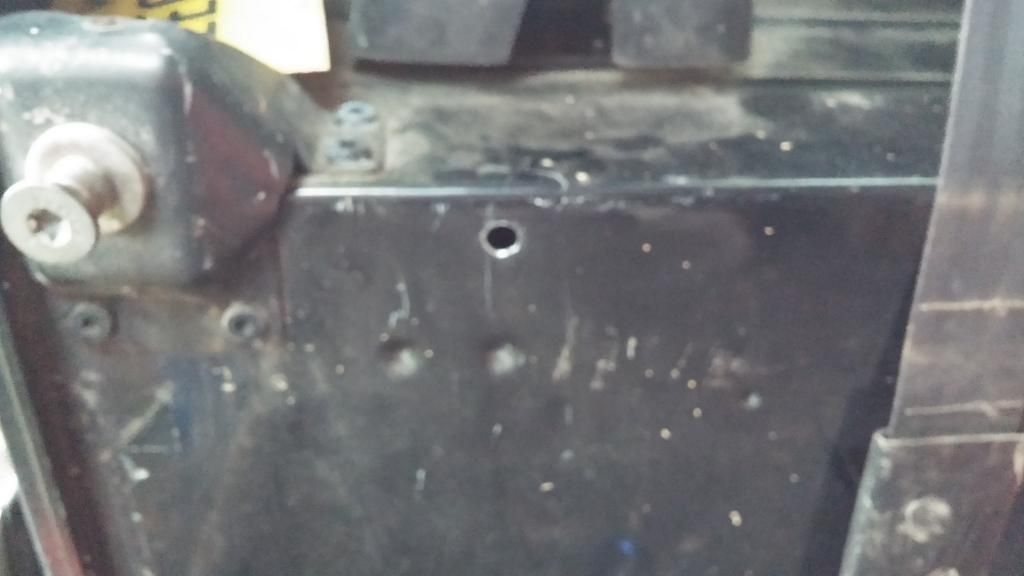 This is what the shelf looks like when everything is cut and drilled. It still needs to be painted though. And don't mind my welds, I'm still new to welding.
This is the front left latch: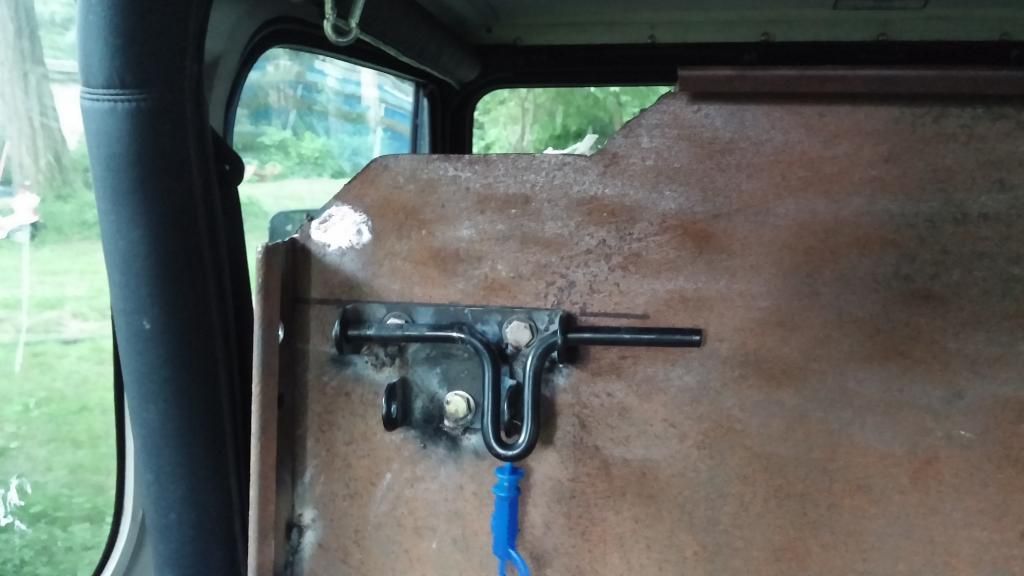 This is the front right latch: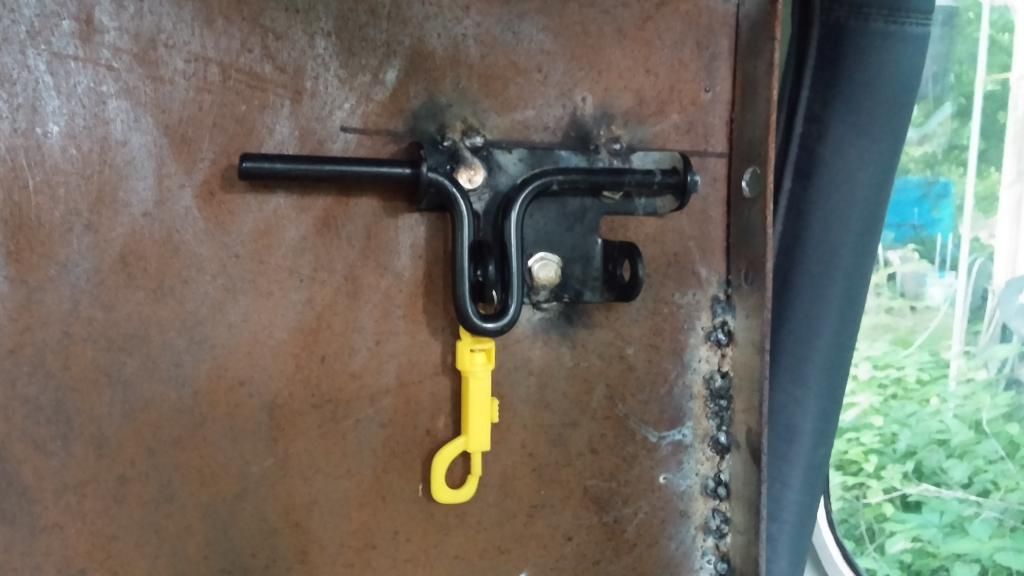 This is the back right latch:
And finally, the back left latch: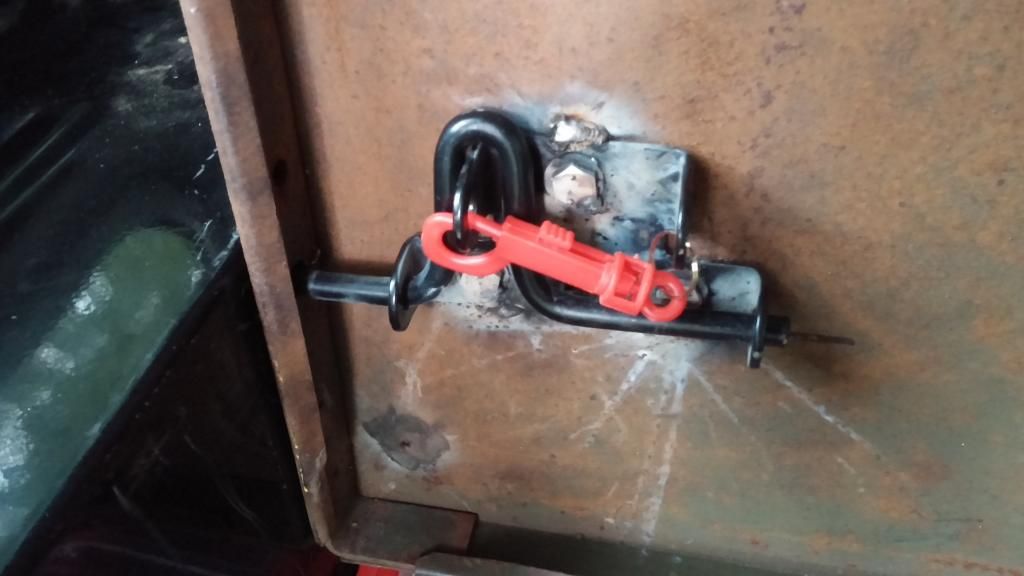 This is the bottom of the shelf, the back 2 latches can stay in the tub and the shelf can be pivoted up like in this picture:
This is what the bottom looks like when all the latches are out and the shelf is down: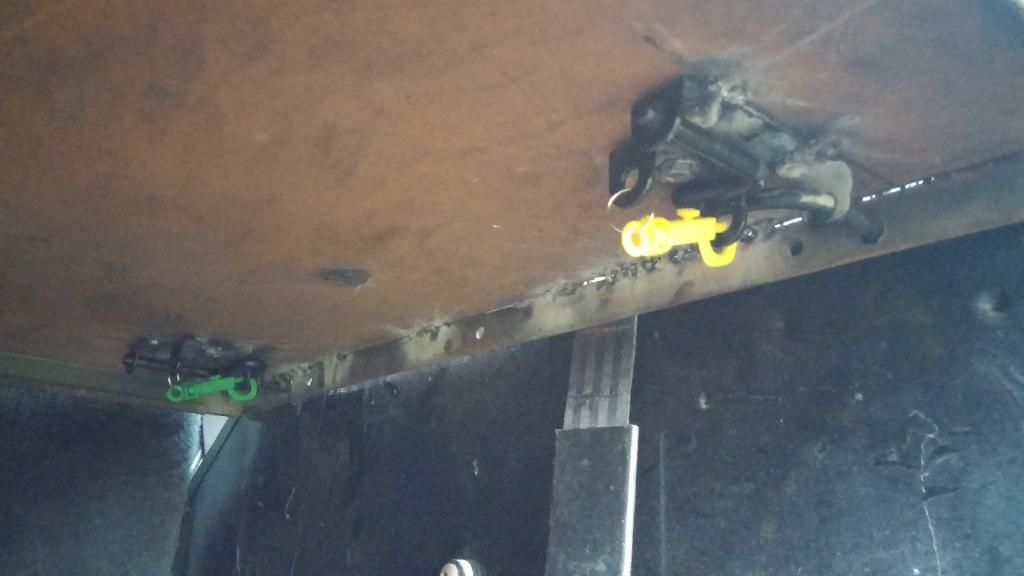 This is the top of the shelf:
Here is underneath the shelf with my toolbox and ammo box under it: