Gabes GP
Jeep Information
Year:
1980

---

Model:
j-10

---

Engine:
258

---

Transmission:
t176

---

Transfer Case:
208

---

Front Axle:
d44

---

Rear Axle:
amc20

---

Axle Gear Ratio:
3.31

---

Suspension:
stock

---

Tires:
31x10.5 dayton timberline MT

---

Wheels:
Grand Waggy aluminum "turbine"

---

Armor:
none

---

Recovery Gear:
none

---

Accessories:
none

---

Future Modifications:
none - I like the retro look

---
For those that haven't followed on scc, I got my grandpa's (Gabe) j10 just over a year ago. I've been busy as can be this year with the new baby, business, and life in general. Anyway, here are the pics:

Before: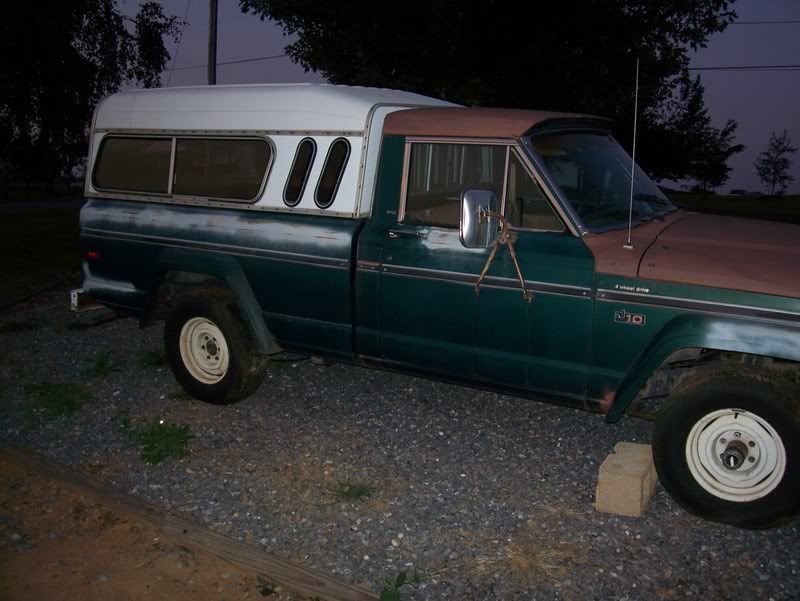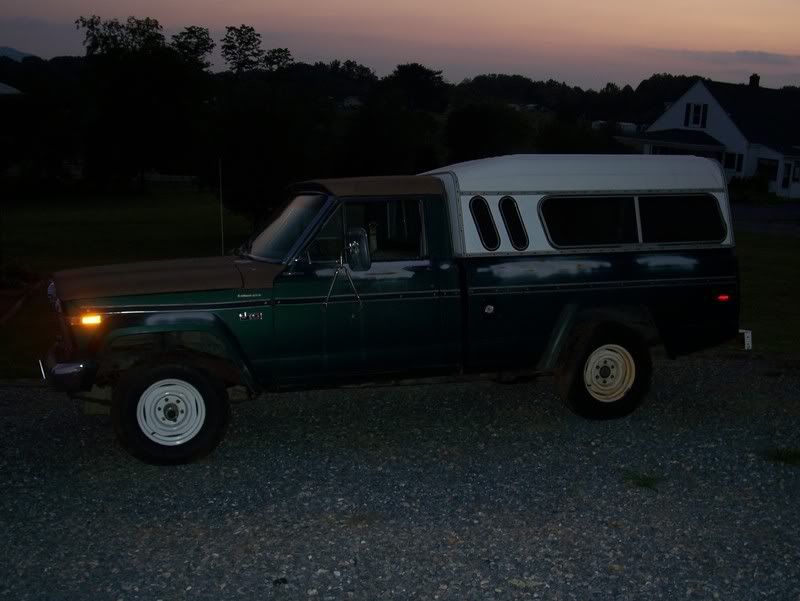 After (well almost, I have a few small details to do)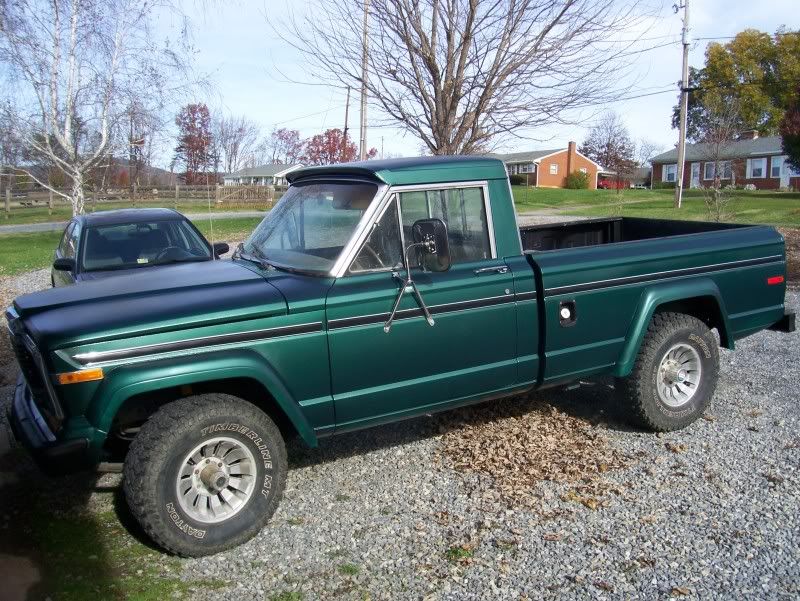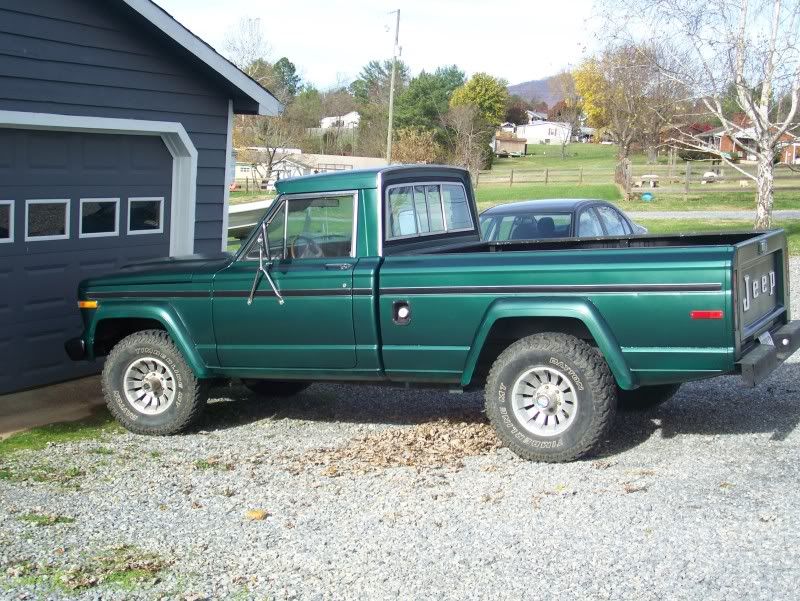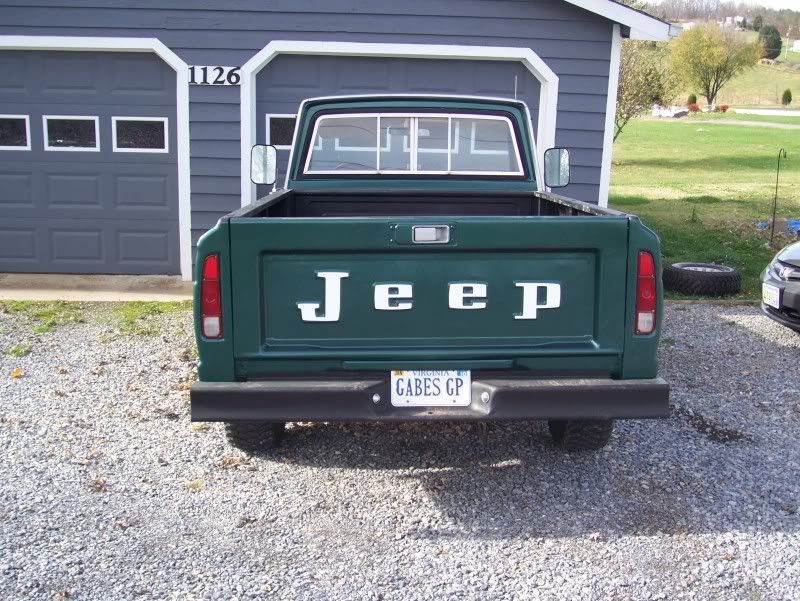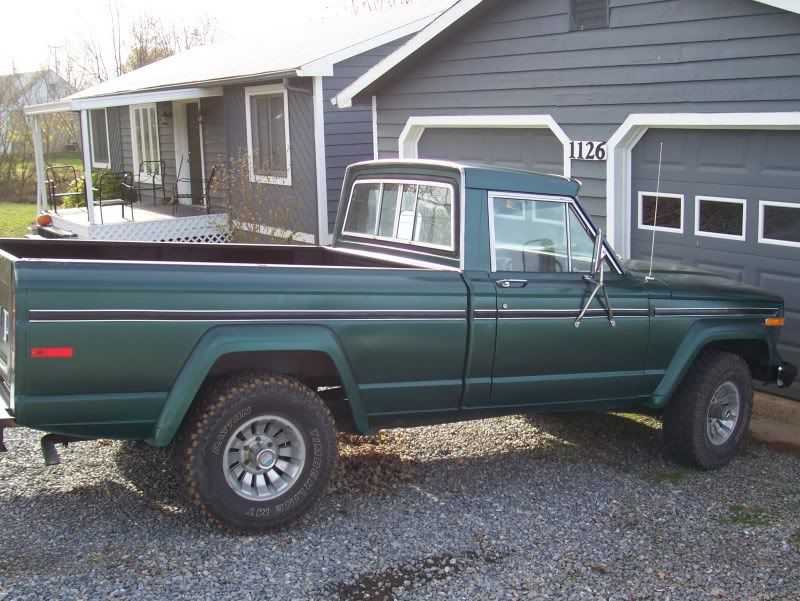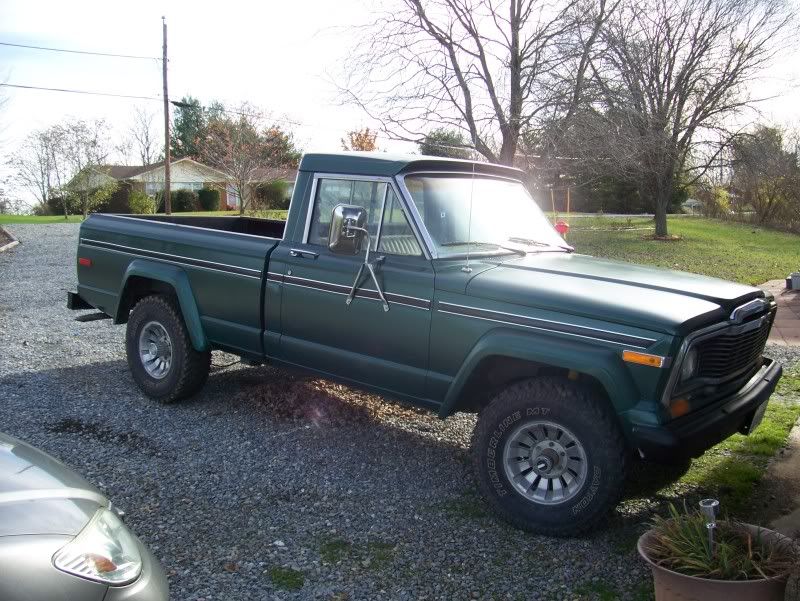 View hptechnician's Jeep
cool


First off, the ride is cool.

Second, the fact you took your grandpa's old ride and made it new is even better. I admire you for that. It doesn't appear to be modded, trashed, tricked out - whatever you want to call it. I think it's something your grandpa would be proud of.

Great work on the restore!!!