So while jeeping on John Bull up in Big Bear Monday I pulled over to take a leak. I walk about 20 ft off the trail and I see this.....
WTH?!!! I walk up to it and I see flies and it smells of death. To small to be a human grave. I didn't stay ..... Thinking maybe a pet or an ex wife......(like how I used an ex wife as non-human? See what I did there? Clever right?)
Also experienced this
for about an hour. Would of been great except I didnt have a top on other than a bikini. Rained as hard as a rain can rain and the drops were the size of marbles. Also hailed
with vicious lightening strikes. Hail in late July in So Ca. Go figure.
After the rain let up it made for some fun trails and mud crossings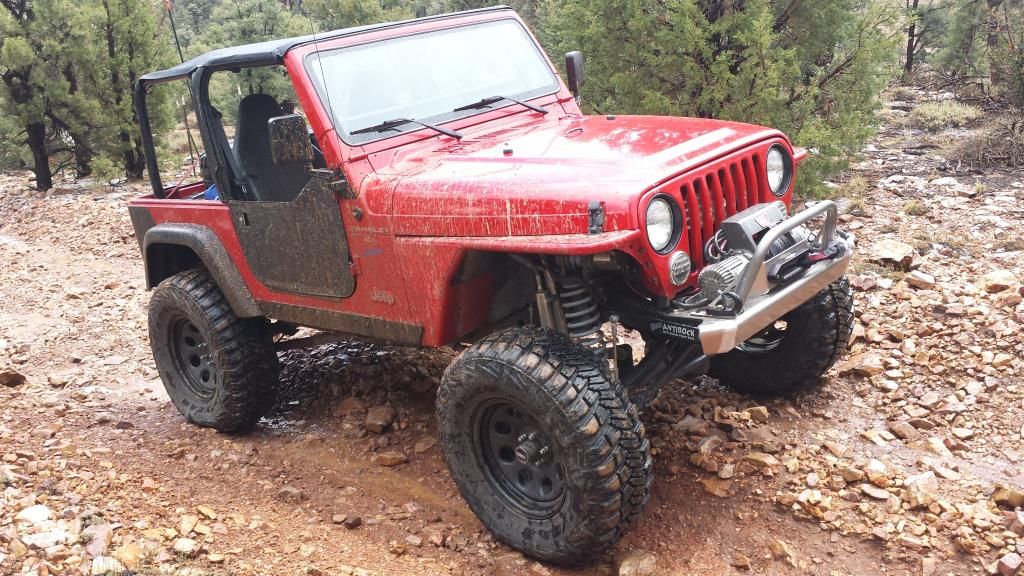 Day two (Tues) was high 70's, blue skies and gorgeous wheeling.
ooups....