I just found this San Diego Forum and wanted to say hello to everyone.
I have made a lot of mistakes with my 99 Sahara build in the short few months I have owned it due to my ignorance and plan to set things right. I started with refreshing how it looks rather than drives first and now I'm in over my head
I only have about 10 miles of driving it but I soon discovered the driveline vibes but only recently found out what was causing it. The next phase of this refresh will be dealing with a new SYE, driveshaft and rear upper control arms it seems.
I wish I had done more homework before this purchase but its too late now lol. I hope to go to some meet and greets soon as there is no substitute for chatting with experienced people and getting some ideas looking at Jeeps in the flesh.
A little about me... I have lived in WA most of my life and Hummer H1's have been my passion for the most part. My son just turned 12 and wanted a project so we decided on a TJ. I'm a stay at home dad and do a lot of cooking and laundry but don't get out much. I hope to change that soon. I'm in Chula Vista about 5 miles from the border as my wifes company does all of the manufacturing in Tecate. Anyone else by me?
Any suggestions are welcome and the beers/cocktails are on me if you are in the Eastlake area.
Here are a couple pics of what I have done so far. After I paint it and put on all the parts I have here in boxes I will be starting the important part
The day I brought it home.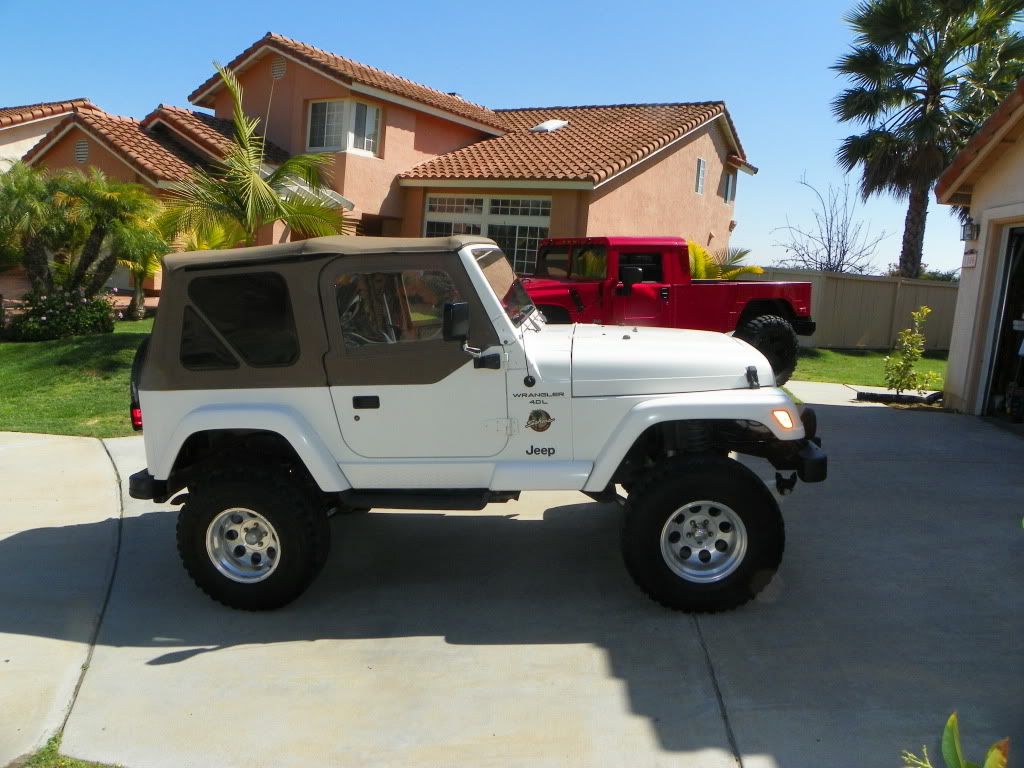 As it sits now, stripped and waiting for paint. Changing everything that was tan to black and about to line the tub.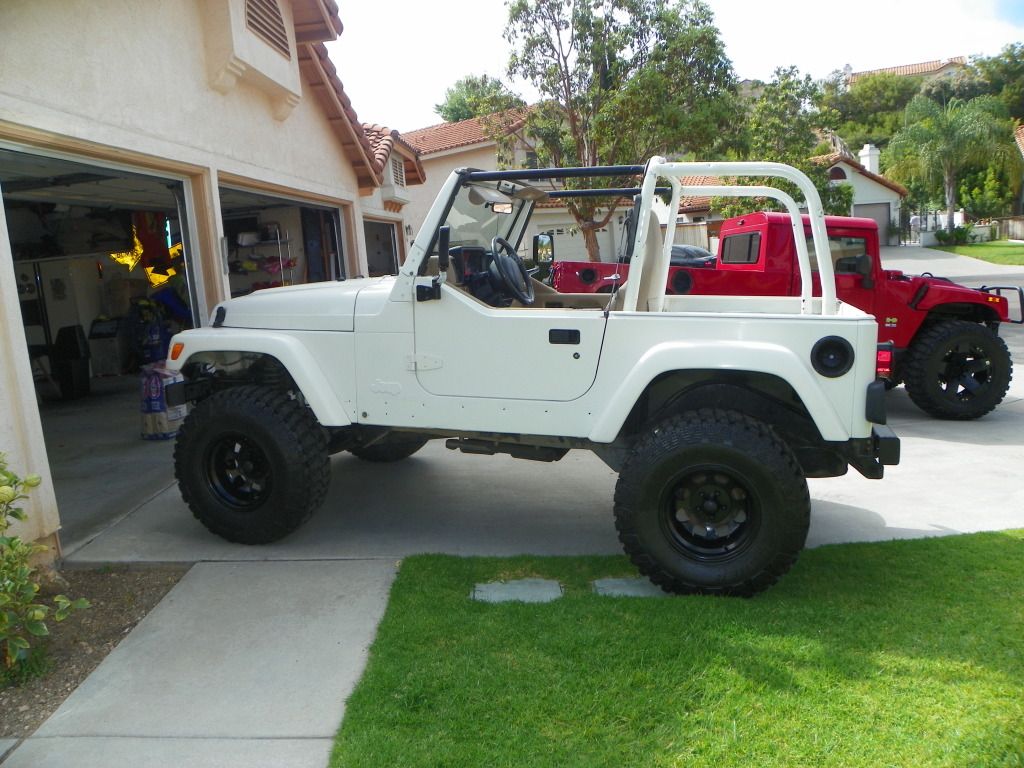 My most recent project that will never be done but good enough for now.