Registered User
Join Date: Nov 2013
Location: Piney Flats
Posts: 4
Vinyl Paint for Seats
---
I just bought a 1999 Wrangler Sport and love it. My only dislike is that the backs of the seats are orange (vinyl). The fronts of the seats are cloth grey. I've looked into seat covers but was hoping for a more inexpensive option to cover up the orange. Does anyone have any experience with vinyl paint on seats? How well will it hold up, and any recommendations on brands? I'm wanting to paint the orange sections black. Thanks in advance!
Registered User
Join Date: Apr 2013
Location: Lebanon
Posts: 76
Had good luck (3 years now in my XJ daily driver) with painting a tan console grey with SEM vinyl plaint (color Coat for plastic, vinyl and carpet)in a rattle can. Even the armrest cover has held ou well. Get a can of their Sand Free (pn-3986)to apply first. Lets the paint "bite"into the vinyl.
Registered User
Join Date: Oct 2013
Location: round rock
Posts: 90
I used the duplicolor vinyl and fabric paint, and there is only one problem, if you spray it on cloth, it wont come off. I have covers off in the Texas weather (rain, heat, mud, dirt) and it has held up really well. I sprayed about 3 good layers of black and it looks fantastic. It has only taken a little fade but thats due to my seat belts rubbing it in the wind. People even ask if I bought new seats! Hoped that helped
Registered User
Join Date: Dec 2012
Posts: 562
Registered User
Join Date: Feb 2011
Location: Cary
Posts: 244
No question SEM is the best product on the market! Ive used the duplicolor brand in the past and its not scratch/scuff resistant at all. The VHT is a quite bit better than duplicolor and I used it on my roll bar pads(last picture), but they don't get much wear. For anything that has the potential for wear and tear I would definitely use SEM. I recently used it to change my YJ interior from the dull grey that it was from the factory to tan. Just make sure you clean the surface with acetone before you paint, and it should last on the back of seats pretty much forever.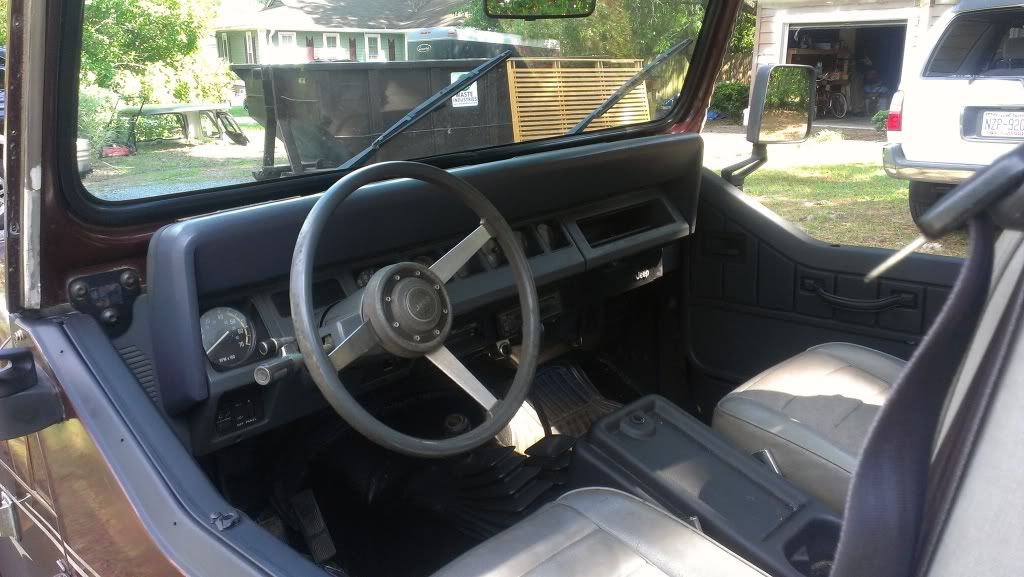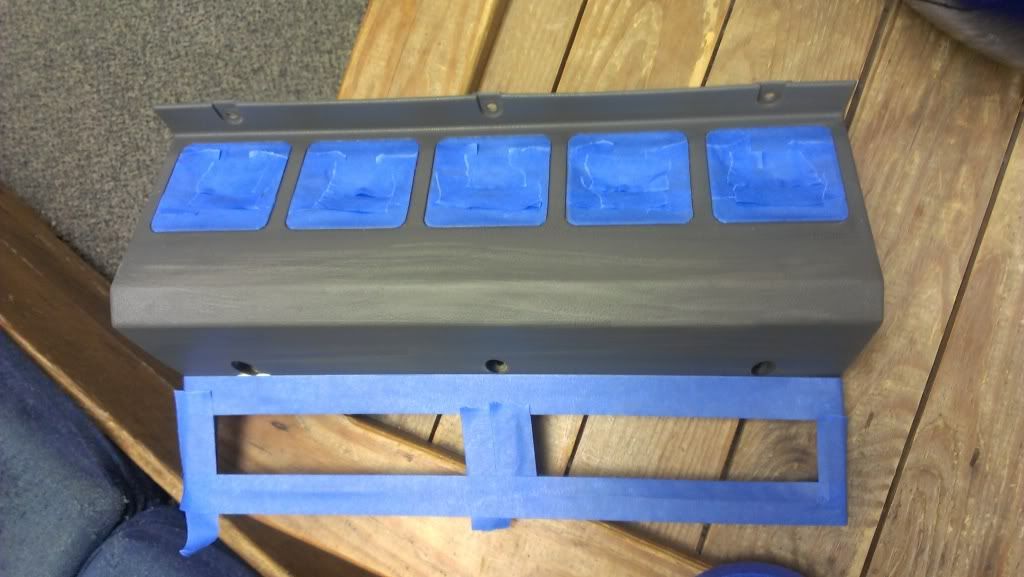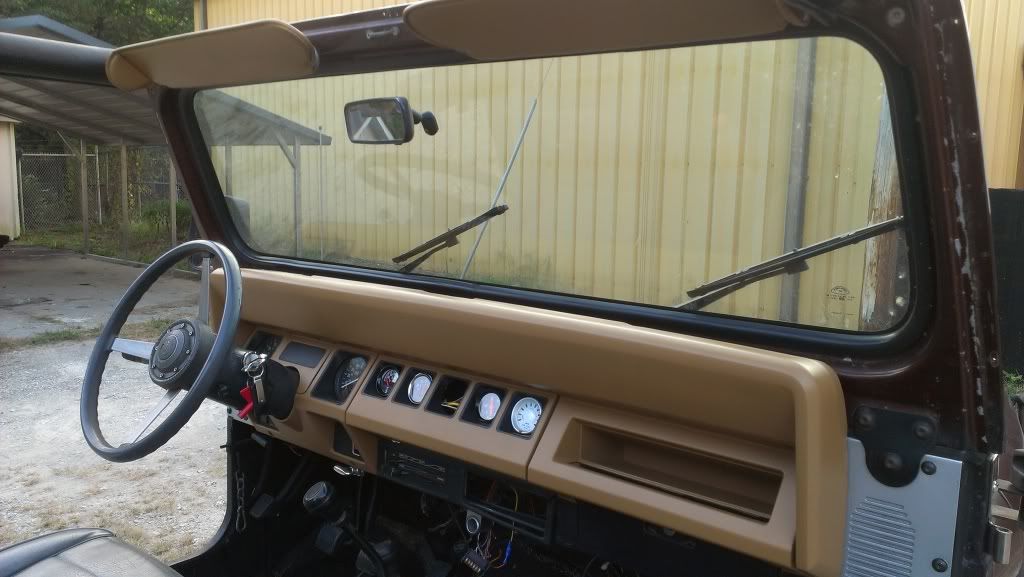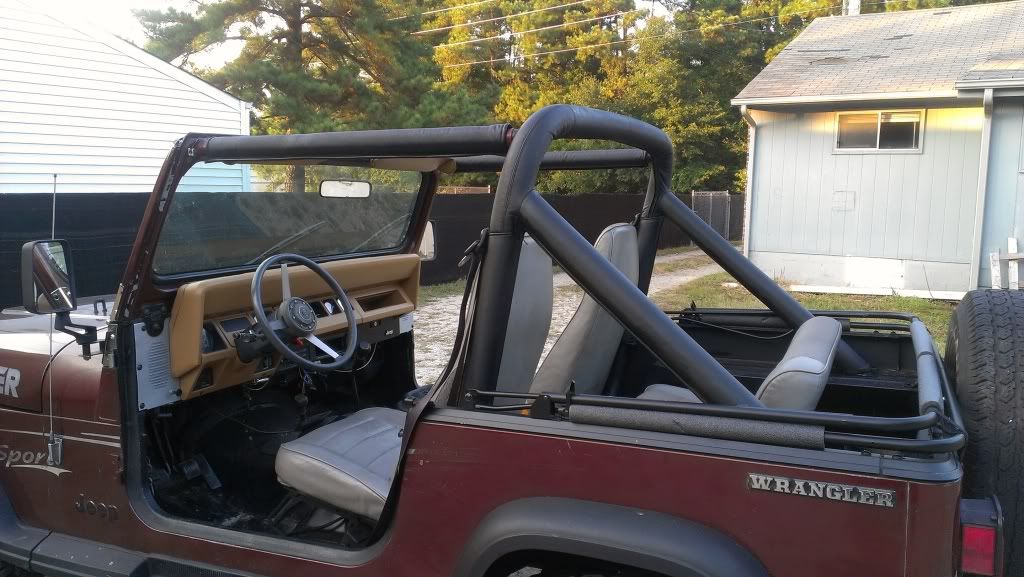 Registered User
Join Date: Aug 2011
Location: Tampa
Posts: 1,332
Prep is everything. It cannot be stressed enough that the interior parts that will be sprayed must be absolutely clean, and free of any remnant of oils and products like Armor-All. I wash the parts twice with Castrol Super Clean, or an equivalent. I spray it on and let it work for 5 or 10 minutes, then rinse it off well with lots of water.
---
My YJ/CJ V8 Magnum Build: http://jeepforum.com/forum/f22/magnum-force-mopar-mans-build-1412306/
Registered User
Join Date: Nov 2013
Location: Piney Flats
Posts: 4
Currently Active Users Viewing This Thread: 1

(0 members and 1 guests)
Posting Rules

You may post new threads

You may post replies

You may not post attachments

You may not edit your posts

---

HTML code is Off

---