Here are some more shots after the Paintscratch paint arrived. I should have taken more time sanding to make it perfect, but it's close enough.
First I resanded some major leveling issues.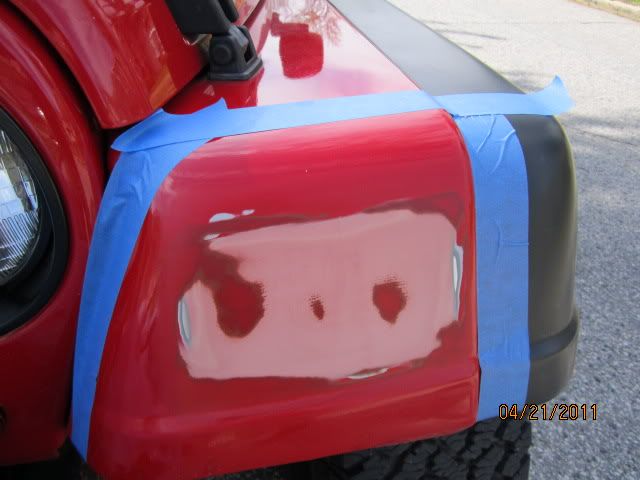 After re-priming I rolled some news paper to give the paint a feather edge. I saw some auto painting videos discussing it. It was also referenced earlier in the thread.
This is the key to making the paint match
. The paintscratch paint was closer in color, but I bet I would have gotten away with only the duplicolor using this technique.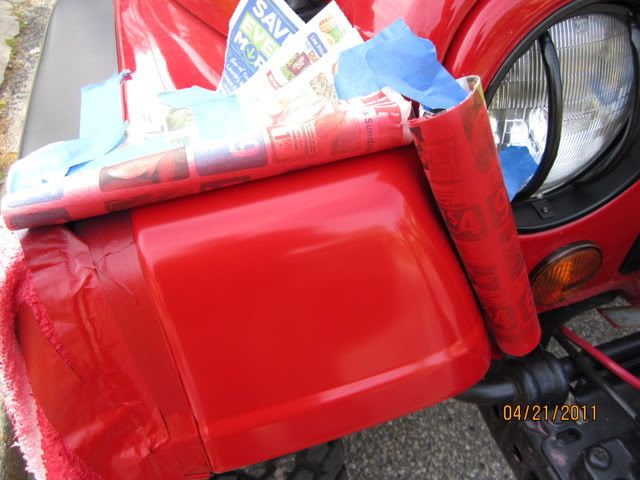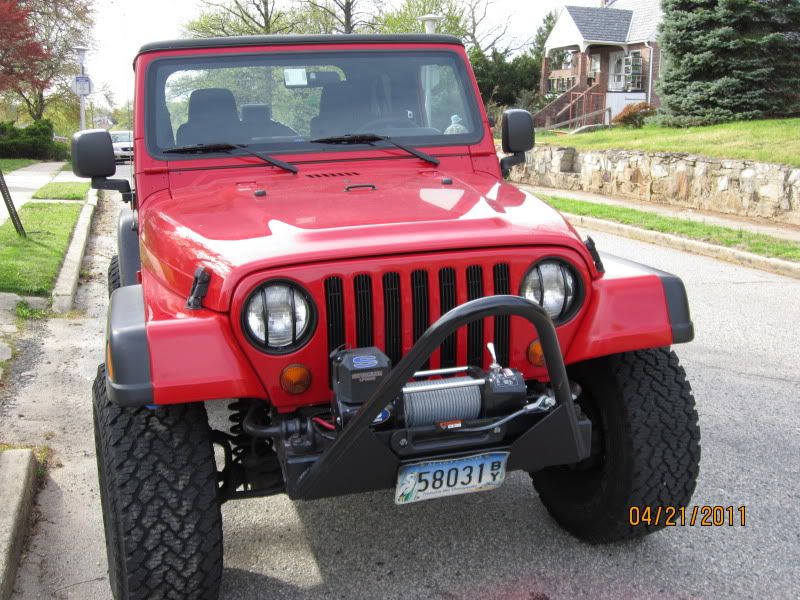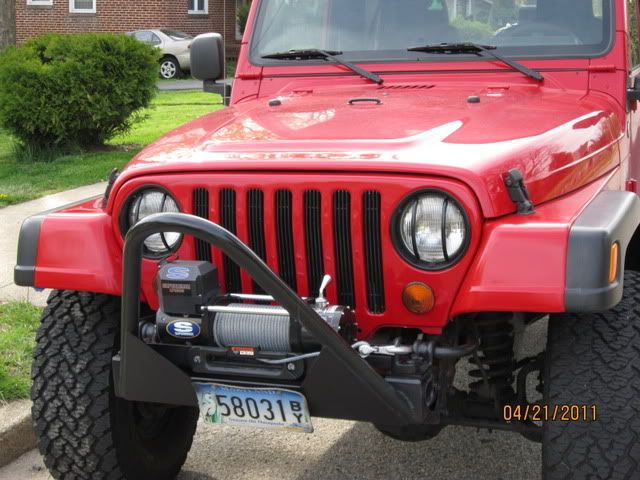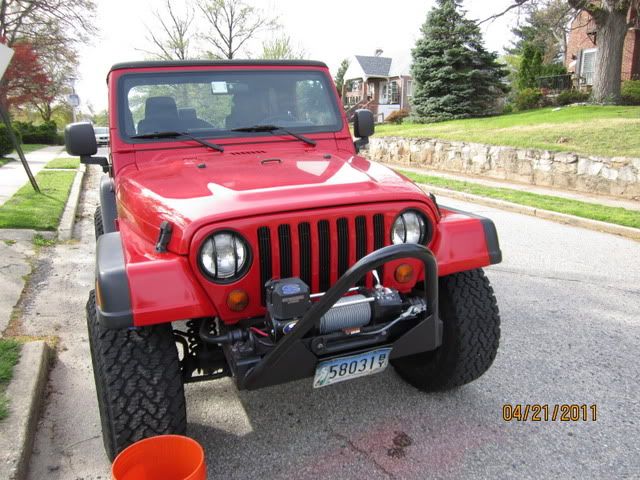 The pics above are with base coat only. There is no clear coat at this point. I will add some clear coat and polish it once the weather cooperates for more than a day. The location of the fender light is perfect for bondo due to the many folds in the steel making it very rigid. The folds also allow for some light reflection that are much more forgiving for close paint colors. If I had it to do over I would have sanded much more. If you look closely at the area you can still see the outline of the bondo patch. You have to look for it and you have to be reasonably close. I think it turned out really well considering I had no experience with body filler or painting techniques. If anyone is thinking about trying it I'd say it's totally worth it for the look and on a scale of 1-10, 10 being hardest, it's a 5. Mostly because you are making substantial changes to the body and taking that first step is extremely nerve-wracking.