Registered User
Join Date: Dec 2012
Posts: 0
Painting Full Doors
---
Hi all! I recently traded my half doors on my Flame Red TJ for these Full doors that are white. I stripped them down to almost nothing, primed bare spots, scuffed, and painted with Dupli Color Perfect Match Spray for Chrysler Flame Red. I havent applied the clear coat yet so it still doesnt have that "pop" like my jeep paint has but how does it look so far? Any tips for applying clear coat? Ill also be using the duplicolor perfect match clear coat.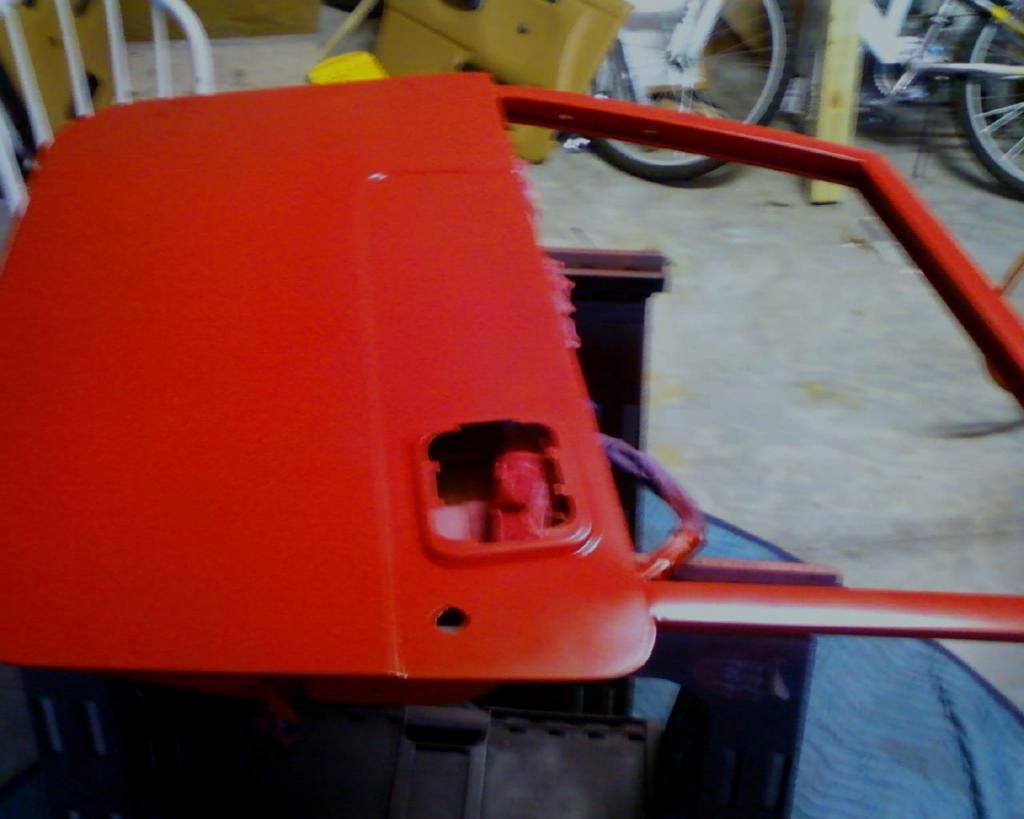 Moderator
Join Date: Nov 2006
Location: Millen Area,Georgia
Posts: 3,360
You might want to check with the specs on the paint,base coats are usualy recommended to clear coat within a 1/2 hour for best fusion..but some are supposed to be ok up to 24 hours.

Looks good from the photo!
---
Don't DREAM your life, LIVE your dreams

Never forget 9/11

"Welding is like a woman,Get 'er HOT and Penetrate"

Gotta LOVE a person who knows everything about NOTHING

The only Thing necessary for the Evil to win is a good man to do nothing....

"How far you go in life depends on your being tender with the young,compassionate with the aged,sympathetic with the striving,and tolerant with the weak and strong--because someday YOU will have been all of these"....George Washington Carver

Want to know what an Ironworker is and the job scope of a Journeyman?..click here...
To view links or images in signatures your post count must be 10 or greater. You currently have 0 posts.

Moderator
Join Date: May 2008
Location: Lake in the Hills
Posts: 2,824
Clear will make it pop.
---
Of all the things Ive lost
The one I miss most is my mind

Its like a fart in a windstorm
It smells good but thats about it

Registered Six Offender
Home of the Buzzin Half Dozen
Registered User
Join Date: Mar 2013
Location: springville
Posts: 35
New guy here... I just got a pair of these for my CJ and in the process of taring them down to paint. How did you get the mirrors off? Thanks
Registered User
Join Date: Dec 2012
Posts: 0
Quote:
New guy here... I just got a pair of these for my CJ and in the process of taring them down to paint. How did you get the mirrors off? Thanks
You just unscrew the torx bolts and if they strip you have to drill them out...which suckssssssssss
Currently Active Users Viewing This Thread: 1

(0 members and 1 guests)
Posting Rules

You may post new threads

You may post replies

You may not post attachments

You may not edit your posts

---

HTML code is Off

---