Just painted my soft top!
---
I had a tan (spice) soft top and wanted black, but didn't want to spend the money.
Went to advance auto parts and bought the Duplicolor vinyl and fabric paint (flat black) and used 8 cans for the outside and the inside.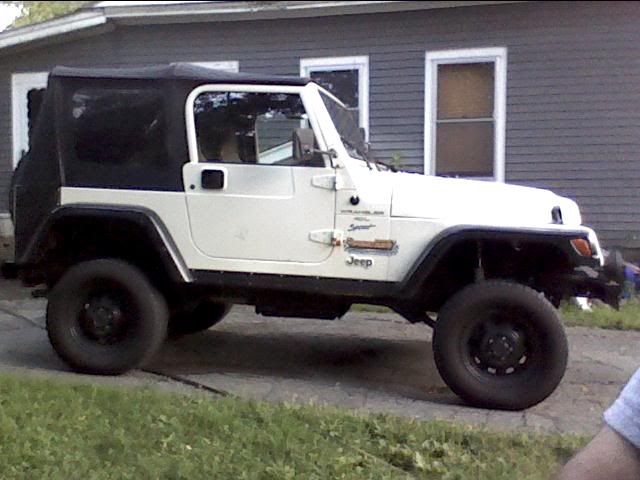 Sprayed 2 coats for each and it came out better than I thought! It stays nice and flexible too. I decided to tint the soft top windows too with some limo tint I had, which is the cling, and not the spray type. Not lets see how long this will last before I need to "touch-up".
---
www.performanceunlim.com
www.greenmountaincrawlers.com