Comments:
I have tried a variety of intakes - stock, w/KN panel, Cone with metal tube, back to stock and paper. The one thing that alway bugged me about any of the so-called cold air setups for Wranglers was the heat-soak you'd still be facing having the intake manifold right above the exhaust manifold. Touch the intake manifold some time after you've been driving for a while -- it'll be burning hot.
I was going to leave everything stock -- airbox and paper filter -- and just wrap the intake manfold in some thermotec tape. But I said "what if I took this cold air business a little further." And of course a project ensued: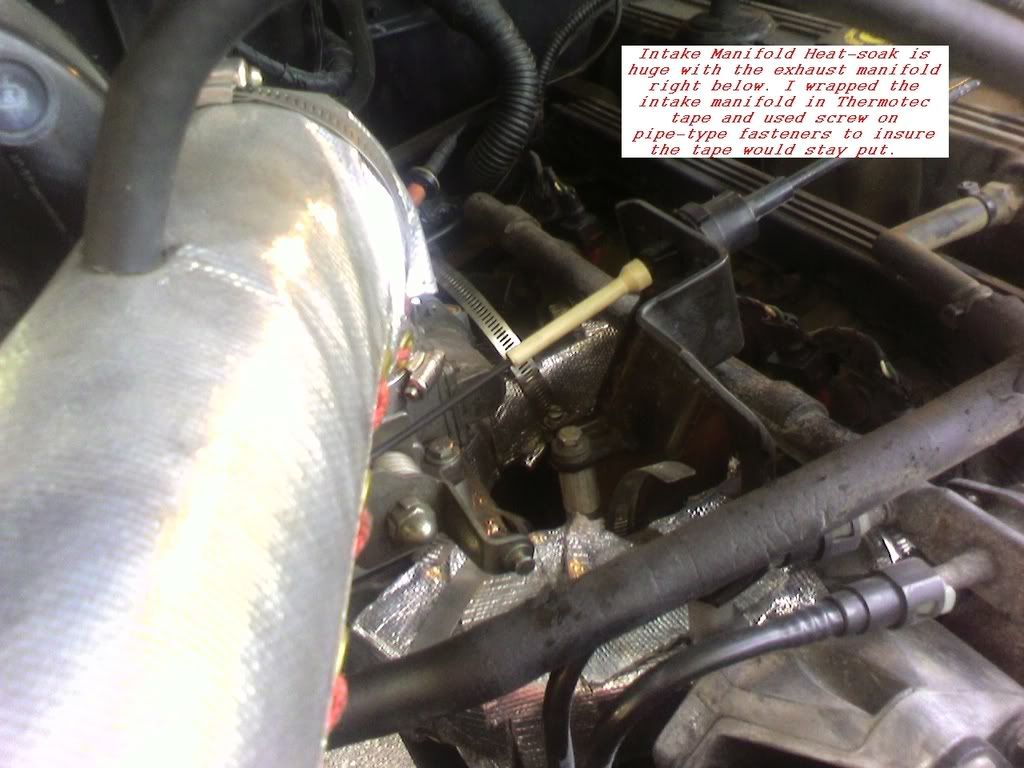 With the apparent intake temperature drop, low end is nice now. You move out a lot quicker. At highway speeds you do probably get a slight positive pressure, too -- like 1/10th of 1% lol I don't have the plastic rectangular headlight pieces in place currently and I have both my front signal lights out. I put all that stuff in and I am going to have to attach something to the grill that flows incoming air past the grill to the left side where the intake opening is. This should cut out any heat perhaps given off by the radiator as well.
As for water intake, not much chance -- its not one of these Honda cone-filter under the bumper deals. I need to go through water I'll just unscrew the hose from the metal behind the grill and keep it high in the engine bay.
But point of all this is, yeah you can get some good results out of the 4Banger using the heat wrap products by Thermotec and then do a little filter shopping and metal hole boring.