hey guys, im new here at jeep forum. Im not stranger to jeeps though. my brother, who is also a member here, has had many jeeps and iv worked on most of them. i just got my first jeep. i got a 1998 grand cherokee.
it needs a litle tlc, but nothing i cant handle.
to start im replacing:
header panel
interior trim
cat
and the plug on the t-case. i dont know what its called. its hooked to the speedometer.
first thing we did after we got it home was a little flex test.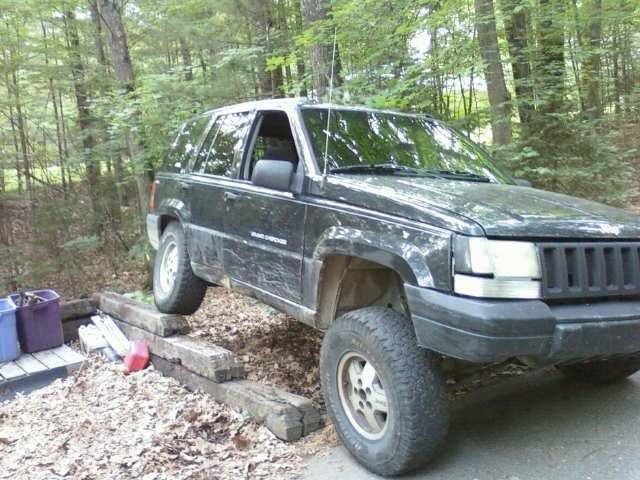 it has no sway bars because the guy i bought it from took them out.
and yes it has approximitly 2.5" of lift and 31s.