Youngjeeprs build take 2
---
Well over the last 5 years I have built my 88 YJ from stock to SOA and 3" front stretch with a 8.8 in the rear, a D30 up front locked with chromolys, and a 350 under the hood with a th400 behind that. After having the 350 in the jeep for almost 3 years I got tired of hunting for someone to test it for safety/emissions every year so after my boss gave me his 93 XJ I Decided it was time to build a 280hp/330tq 4.7 stroker to replace the 350. Im also planning to stretch the rear 5", build a D60 for the front, 14 bolt for the rear, and build a full cage. The first part of this build will be the motor build/swap and temporary cage. I plan on having this done by the begining of march, so things will be moving fairly quick. I hope you guys enjoy my build, I know im going to.
if you have any sugestions,comments, or questions feel free to ask.
Ill post some pictures from my last build thread to get everyone up to speed.
What I started with
Then came the SOA/8.8 swap. This picture is from before my springs setled but they are stock springs.
Then came a couple different sets of tires and many broken parts, and finally the 350 swap.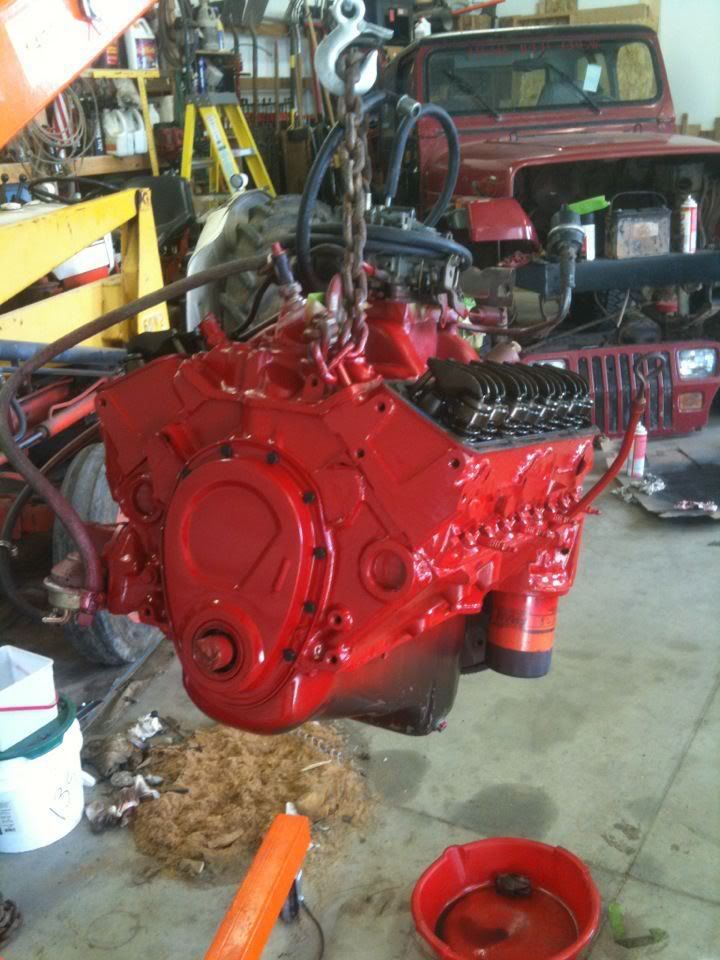 /IMG][/URL]
Then came the front 3" stretch.
After I did the front stretch I wheeled it a couple times but had some vapor lock issues with the 350 so it sat till I could get to fixing the problem and while it sat I got the XJ so I started planning the 4.7 build/swap.
Here is the XJ
After 4 hours and a few beers the motor/trans/tcase was pulled.
---
88 YJ- 4.7l stroker, AW4, SOA, 8.8, hp D30 powertrax no slip,3" front stretch with waggy springs, stock replacement springs in the rear, 35/12.5 r15 goodyear kevlars
Utah Jeep Crew
Build Thread