Here is the rear flare. I got the 6 inch because of Virginia's gay tire coverage laws...But now that I look back I could probably pass with the 4 inch.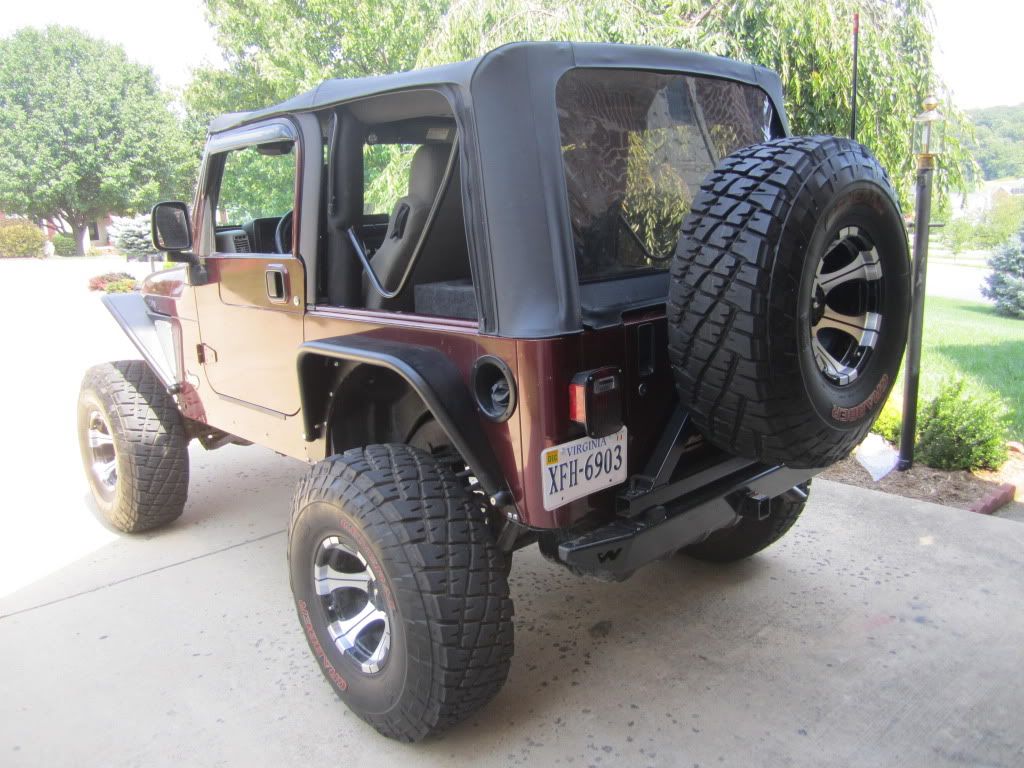 SOLID...
[IMG]http://i1092.photobucket.com/albums/i414/YoungCrawler30/IMG_0702.jpg[/IMG
Love the look from this veiw!!!
Soooooo much clearance i might have to go with a smaller lift!!!