Long overdue update, kinda good and kinda bad. Good news, got my seats, track bar, and diff cover in
Bad news, having to pull the cage again to weld he bottom of the seat mounts. I was rather foolish to think I was going to weld them with the cage in. Have some rather poor welds so I will need to grind them out, reweld and gusset the crap out of it
I am on a 2 week count down till my trip so I really need to buckle down.
Seats look pretty good at first, then I really started to look them over and I am rather disappointed. I believe that Corbeau really needs to look at the QC as these should have never left the factory. First off the undersides were rather loose and looks to be thrown to together. The welds on the mounts had traces of porosity in welds
some of the webbing on the inside of the seat was poking at the vinyl which was just begging to tear a hole in them. Also my favorite was the patch being sown on upside down
. Put a call in to Zach who then called Corbeau, it loooks like they will make it right which is all well and fine....but really
If I was not on a time crunch and could do it over I would have went with Mastercraft
With all that said I started to make some progress with the seat mounts.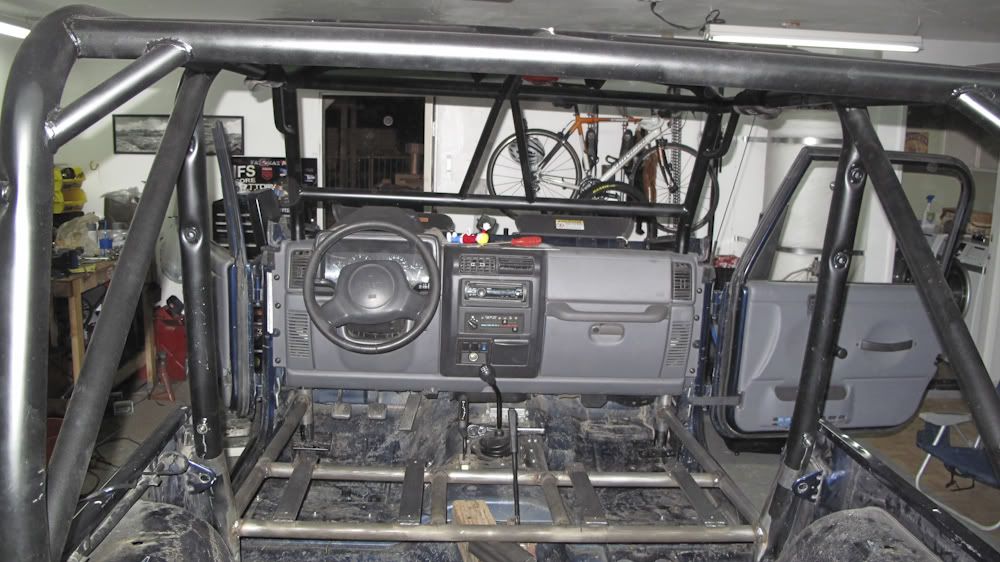 I did get seats mounted and in their position....just forgot to take some photos
The rest of the night was cussing as I would bend myself small enought to get the undersides of the seat mounts. About that time I figured I was going to have to tear down the dash and pull the cage
. On the upside, I am getting pretty dang quick at removing the dash