Next was to finish up the cage and and install it , got everything I needed done today minus the C pillar mounts. I should be able to knock that out along with the dash tomorrow.
Cage was primed and painted, came out pretty nice and the install was pretty easy.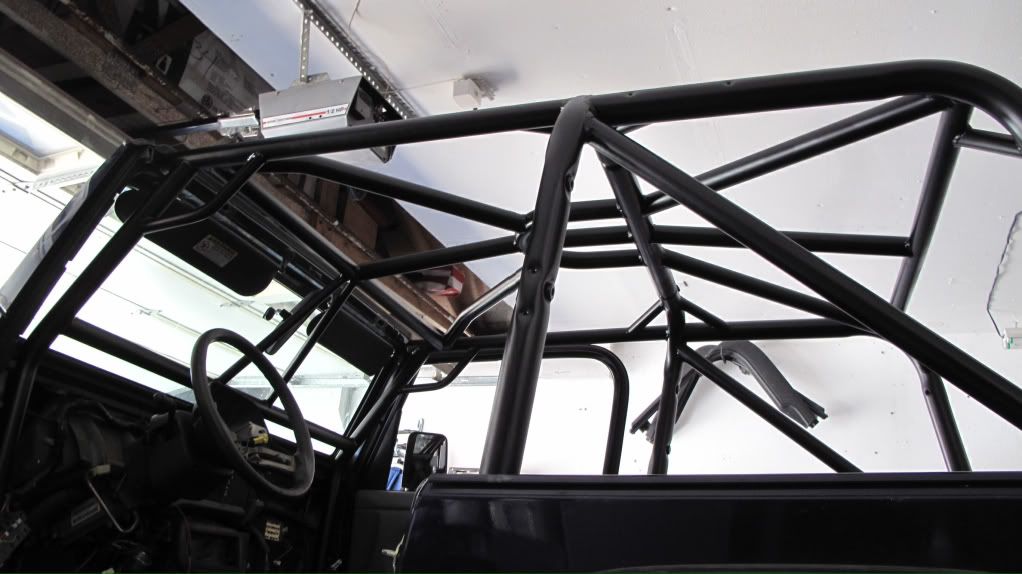 Since i will be installing my new seats I left some of the cage unprinted, this will allow quick work when welding them in! Replaced those dam n B pillars with some grade 8 hex head bolts, made the install way simpler!
Finally drilled out the A pillar mounts, goal was to get them tied into the frame.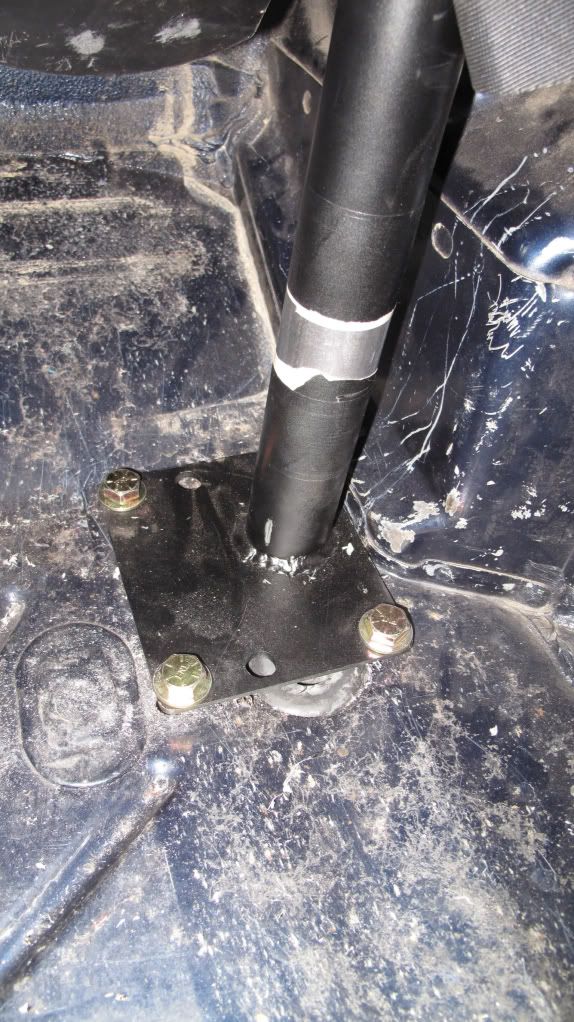 Made some frame reinforcements out of some 4x6x1/4 strap, should hold up nice. Also had to fab up the bushing tabs which are also out of 1/4 steel, shouldnt have any issues with them in the event I have to use them.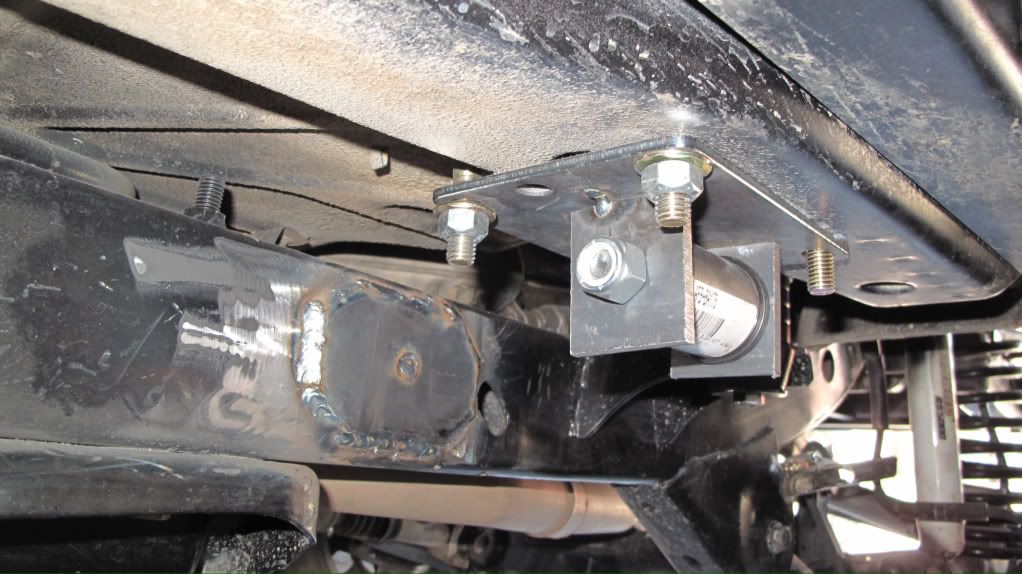 Now from what I read that it's a pretty good idea to to sandwich a piece of DOM between the floorplates. In theory this should eliminate the false floor from collapsing In the event that I got rubber side up.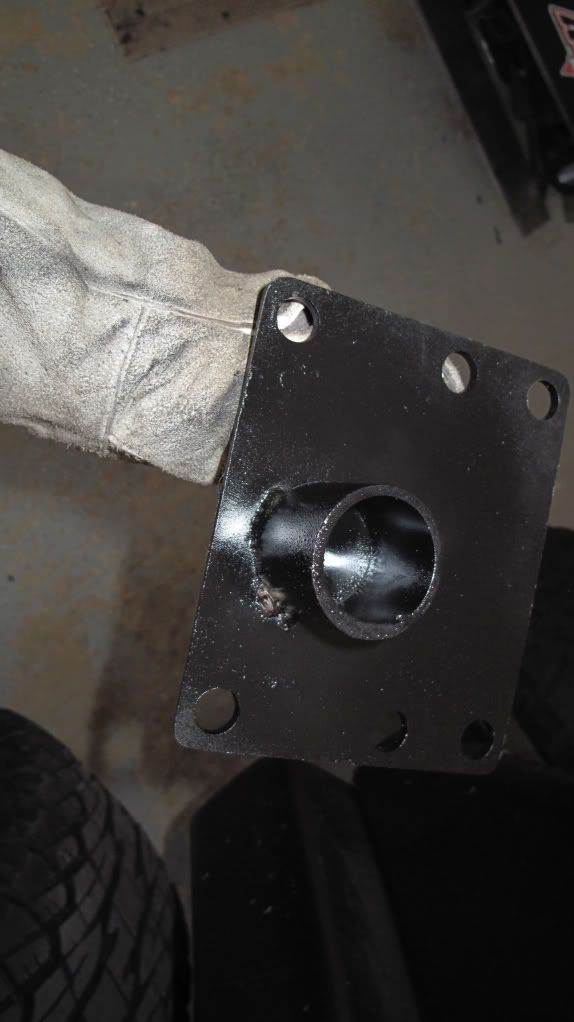 Had to drill out the hole, used a 2in hole saw so I count account for the welds.
Got them all burned in!
Also got the front bumper paint and mounted the lights...not sure how I feel out the lights.
View from the front, gotta figure out the hole rear view morrow thing.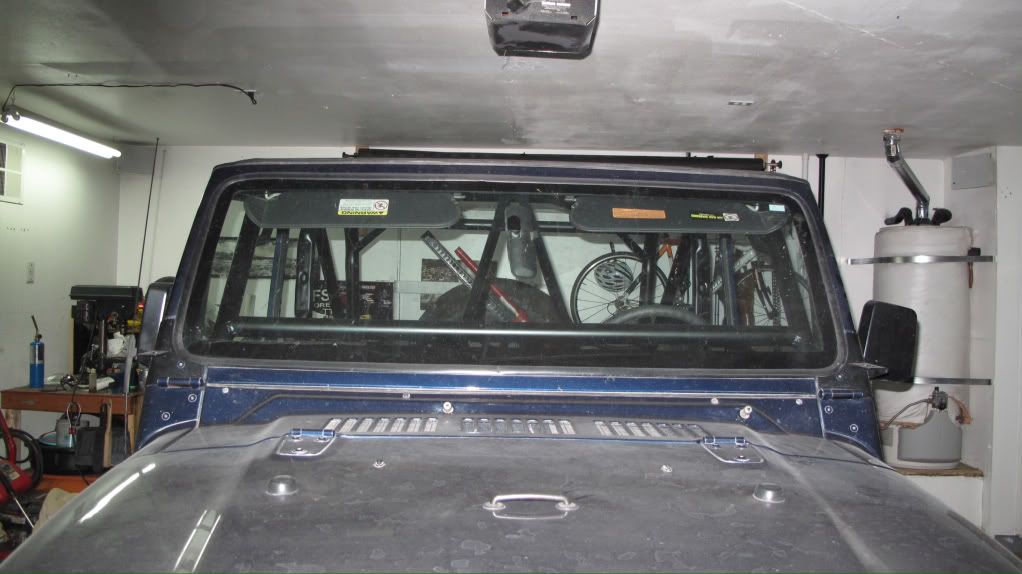 Also spent some time getting my door molds fitted, nothing a little dermal can't get fit!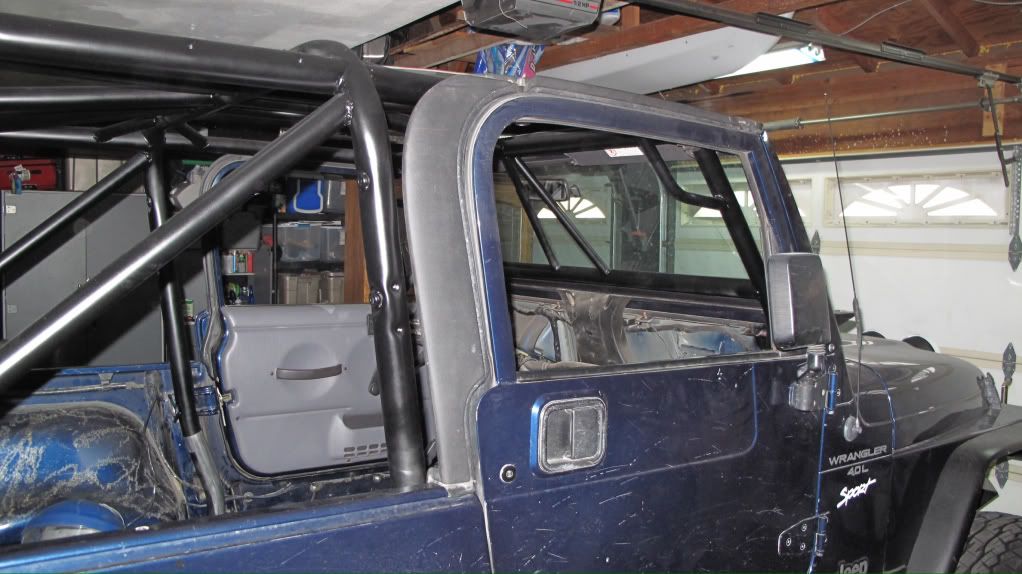 And here she sits now, hopefully I'm not soar to get the C pillars and dash nocked out.