Ok well this has been a fun and very long last couple of days! Got the cage about 70% done and need to make a metal run to complete the rest of the cage. All that is needed is the rear supports, couple more 45 gussets then strip and paint. Still think I'm going to get some 5 points before completing the cage install back into the jeep. Also needing to do my A pillar and C pillar frame tie ins which should be rather simple... I hope!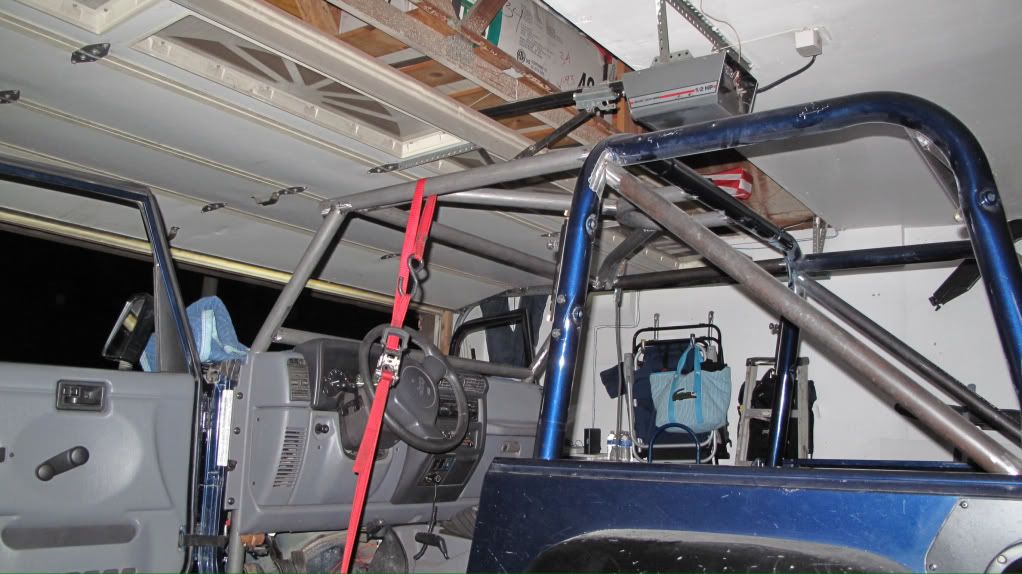 A pillars went in pretty easy, dash cut out wasn't to bad but I did crack my windsheild in the process of the cage install. Futher Mucker
Still needing to see what I going to do with the windsheild ends. I don't plan to run them and I think I'll just cap them.
I think that pulling the dash was a mistake....what a PITA it was to pull apart, I have a feeling I'll have some extra screws left over LOL
Well Dash is out! All that work just to pull the cage haha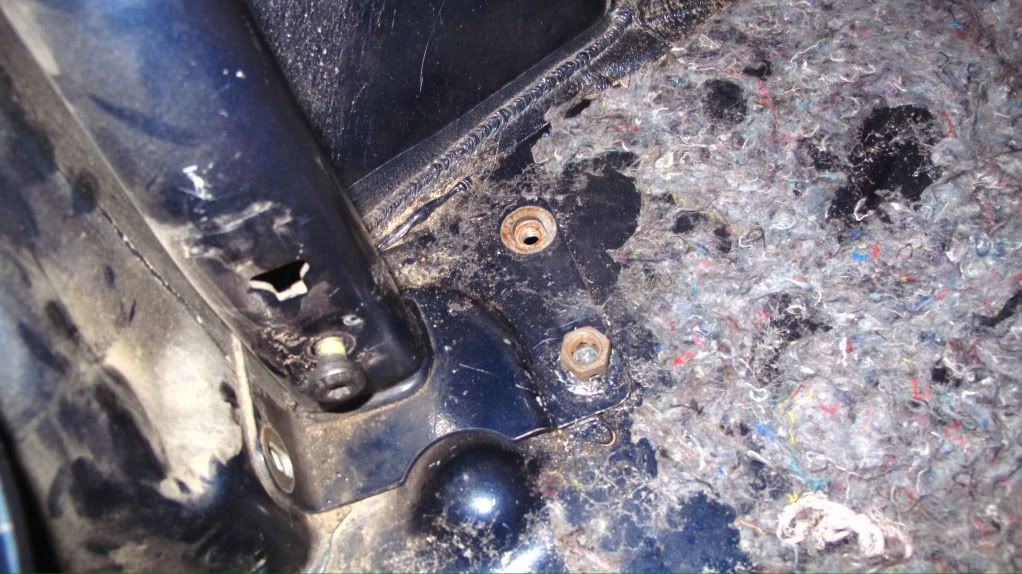 Hard to tell but I had to weld a nut to the B pillar bolt because they were on pretty good. Stripped 5 of the 8 bolts...damn I hate torxheads
Had to throw my new Corbeau seat in so we could roll it out into the driveway to pull the cage...might hurt my back on a long trip but over all pretty nice!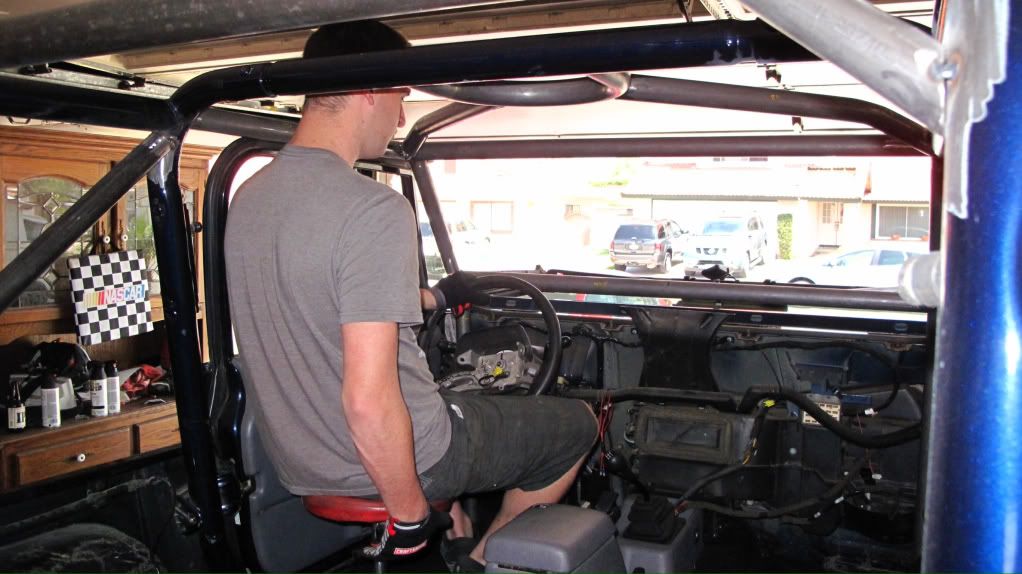 Having some issues with my new seat...I think I might loose some teeth if I make any sudden stops