Alrighty! It's update time....
Currie rear bumps are on order, should be here Monday! Also looking at finally purchasing my first Bikini from Jeep hut shortly....god I hate the factory soft top. The Green and Purple Santa showed up on Wed an brought me lots of work lol Got the A to Z cage in along with my hoop and clevis mounts for my front bumper build. One thing I need to learn is to account for shrinkage...(minds out of the Seinfeld gutter) as my front bumper is a major PITA to put on lol Nevertheless its on and rocken, finally paint will come shortly.
Lots of room for my winch...ones the brown Santa drops it off!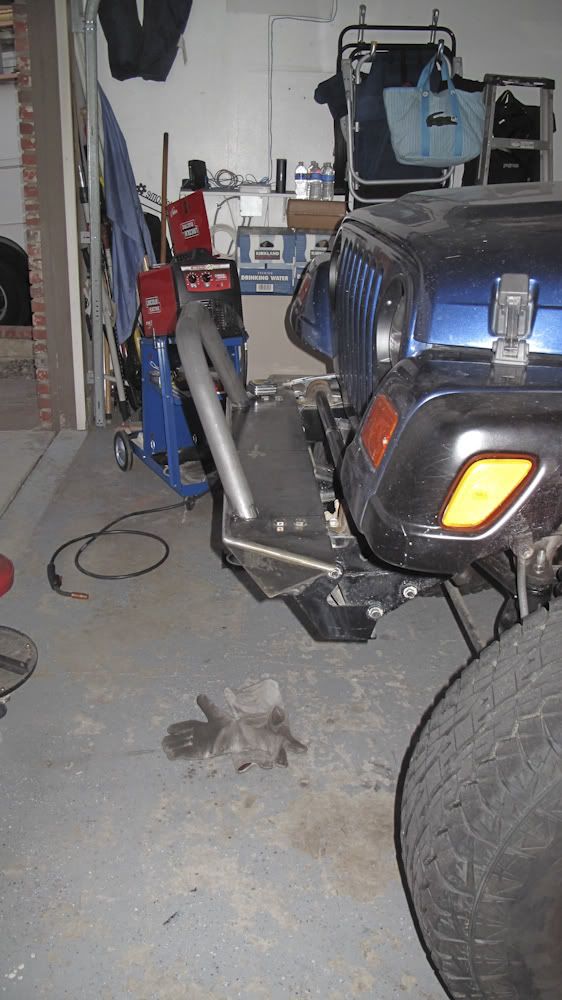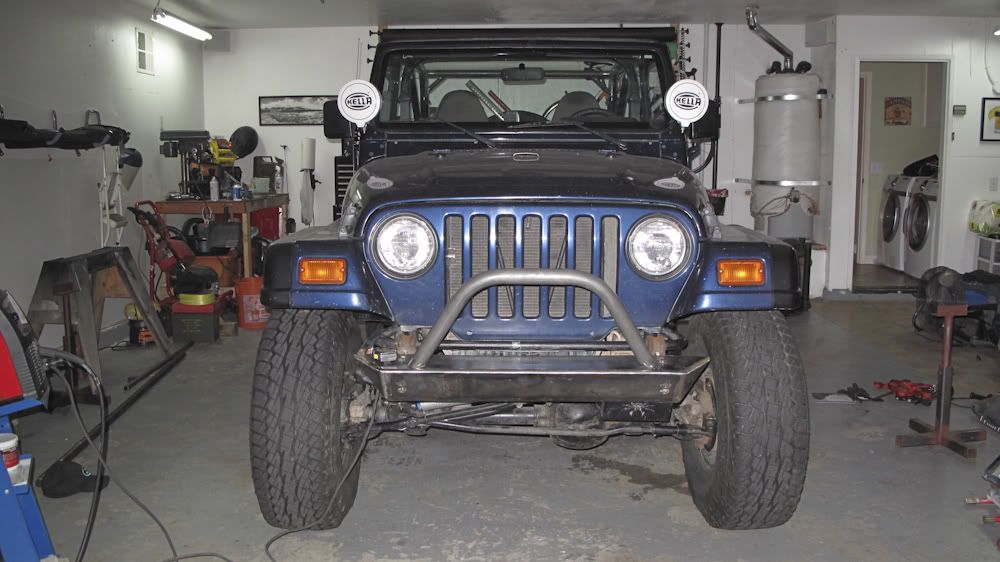 Now I finally got the jeep on all 4s after swapping spring buckets to run correctly!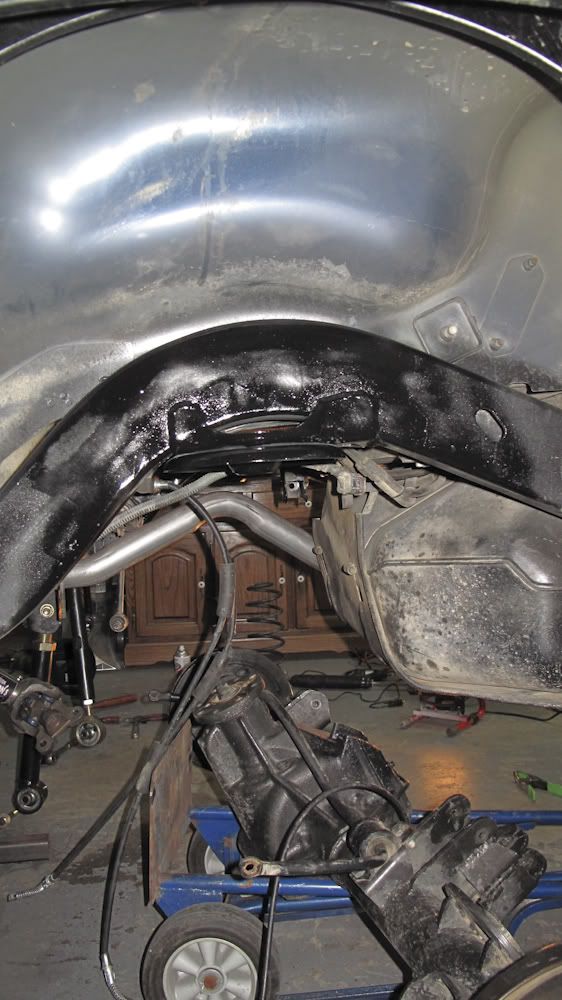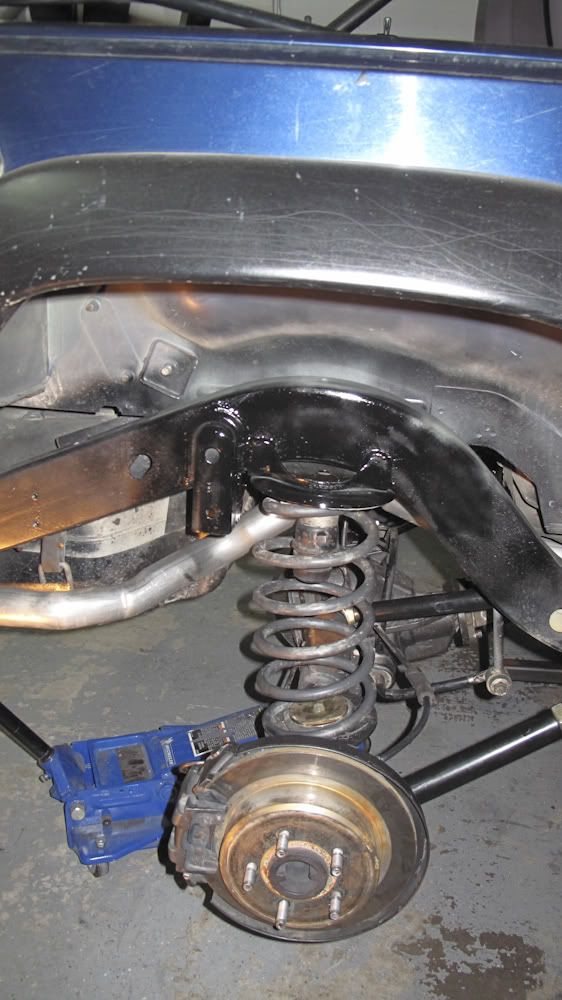 And we sit about 1/2 in above where I started, now for arguments sake I am on E to the max as I thought I was going to drop the tank. I will see how it sits under a full tank and order springs to reduce the lift as needed.
Lastly I spent the majority of the night working on my cage...It's coming along nicely, just need to get the A pillar mount in and welded then cut and replace the c pillar mounts. Also planning on taking some 1.75 and running it from the A pillar spreader to the rear C pillar to better triangulate the cage....anyone have input on that?
A to B bar in, not planning on running it to the windshield so its not and will not be connected.
A Pillar spreader in and B pillar hoop is installed.
Now these took a while to size correctly....what a PITA they where
Pass side door surround fits great...driver side needs to be pulled down which will happen when I start the A pillar.
As she is sitting now...Need to get the A pillars mounted then the 1.75 from the A to B then the B to C in along with the windshield V. Once that is completed I need to cut the C pillar base plates off and weld up a 4 bolt mount and weld that up. After a few gussets its getting pulled, peppered, primed, and painted! Man that sounds like less work then it really is LOL Then its one to getting new seats and harness's