Another Update!
I have spent the last week building my new rear bumper! Long long hours of grinding, welding, cutting, cussing, and some duggers. Over all I am pretty happy with the build, better photos to come shortly.
Where I started, had to cut off my welded on hitch so had a few touch up spots!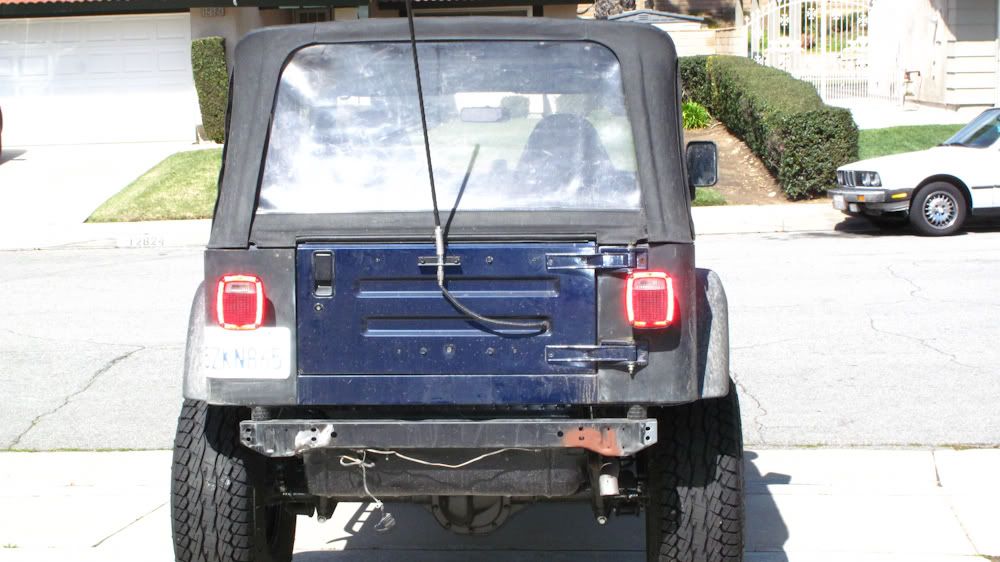 Now getting the basic shape
Now this is where working 5 plus hours after working a long day with out taking a dinner break kicks in. Once my latch was ready to be welded up I got a little happy and welded the swing arm closed!!!!!
Nothing sleep and a cutting wheel couldn't fix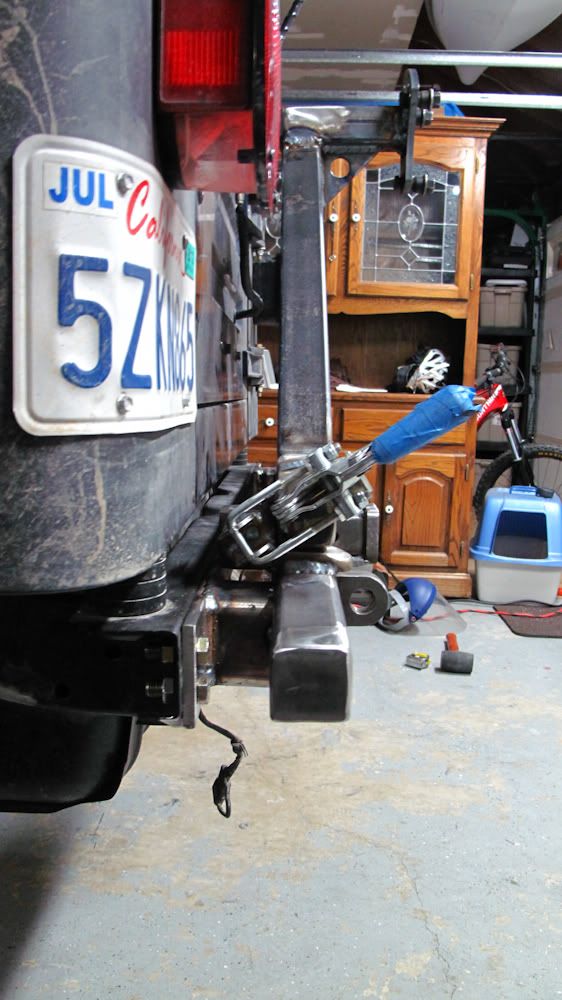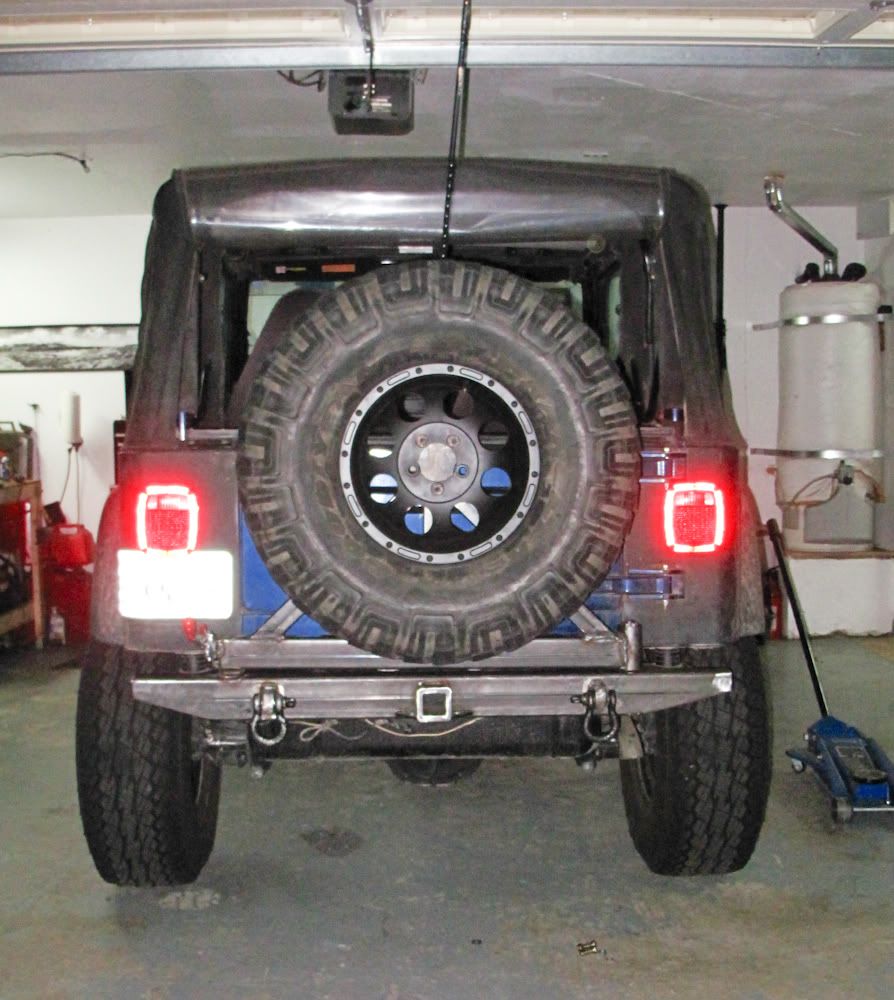 And this is how she sits now, waiting for the paint to cure 100% before throwing my spare up. Overall happy and should hold up just fine