hey all life got a little busy of course. Not much has been going on with the jeep, odds n ends here and there currently tracking down some parts. I wore out my smitty built winch and the women got me a warn 12k. Frame has gotten a little rust hole, so i will try and remember to get some pictures. I ve bought a house with a big garage so i should be able to do some more things to it, Im planning on getting some metal and redoing the front fenders. Been trying to come across a frito lay van, to swap a cummins into but havnt had much luck. Purchasing a house at 22 has put a damper on my toys.
Heres on of my current projects, made the flat bed, and my daily driver,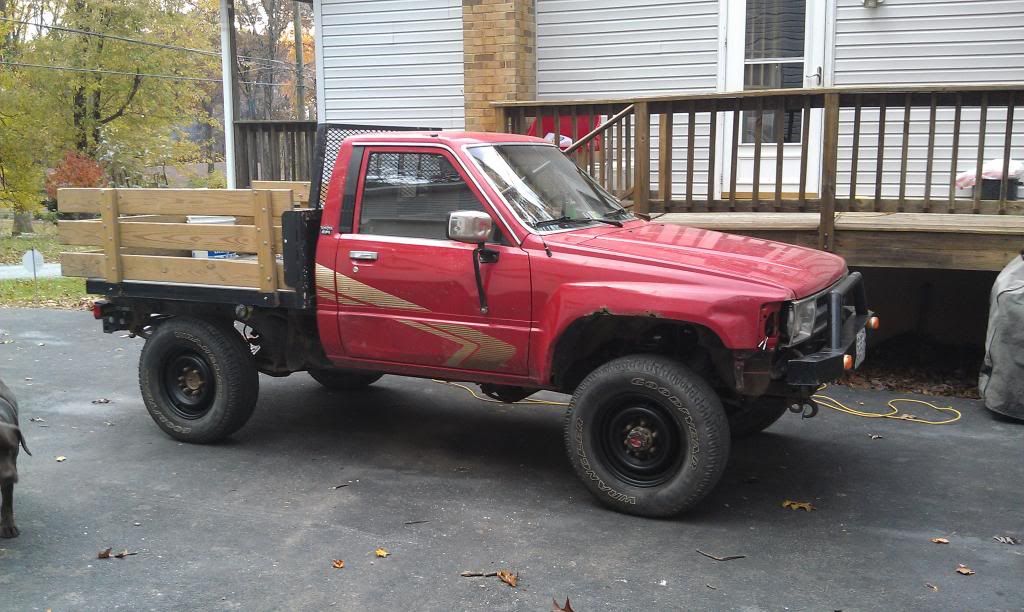 Heres how she sitting currently.