Quote:
Originally Posted by
leftlanetruckin
i just release the tensioner bar, that lowers it enough for me mate!

martin
Didn't think about that! good idea. Thanks
Quote:
Originally Posted by
renegade10s
Sweet build thread man. I love watching people add on to their heeps and make them cool lookin. Hows that RE lift feeling and good to see your OBA working nice. Did you just get a stock AC compressor for the YJ and run it off that? i got no clue haha

renegade10s
Thanks, its always fun watching someone else throw money at their rigs, but funner when you do it. The RE lift is great, its bouncy in the rear because i got nothing back there. When someone sits back there its great.
I just tied up the oba yesterday. basic of the basic because i have no money left. i used a stock AC compressor off another 2.5. heres a picture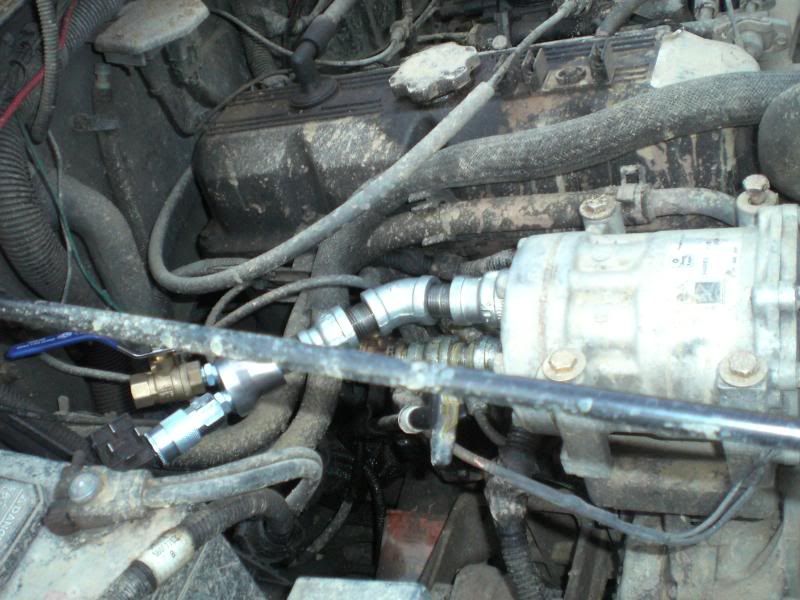 basically theres the intake with a oiler and a filter and then the out put has a bunch of fittings to get it to the right sizes and then a manifold. off the manifold are various pecices like a saftey valve and a quick connect for the hose. Thanks for the compliments guys