Ok, I have put a bunch of parts into the "girl jeep" in the last few weeks!
Here's what she has as of now, 4" rough country lift, lokar shifter, drop brake lines, yj power booster, new rear brakes, full exhaust w/flowmaster single chamber, new repo seat beats, front hoop for the roll bar. There is more sitting in boxes!!! She rides good on the road but I am starting to feel the rear driveline angle vibrations. So a CV is in my very near future! I never did roll the diff or install the drop down pucks that came with the kit. I think that even if I did both of those things I still wouldnt like it. I will post more RECENT pics soon.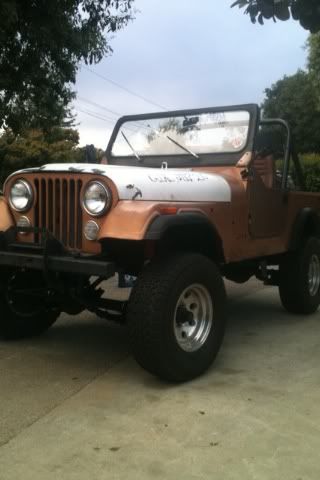 My buddies brown cj7 with a spring over and 35" tires.