Posted originally in the "What did you do to your TJ today?" thread.
I have tried to post this 3 times but my stupid Iphone keeps reloading the webpage everytime I go to Photobucket and i lose everything. Im going to post the text then edit and add pics in the spaces.
I finished painting my sway bar cover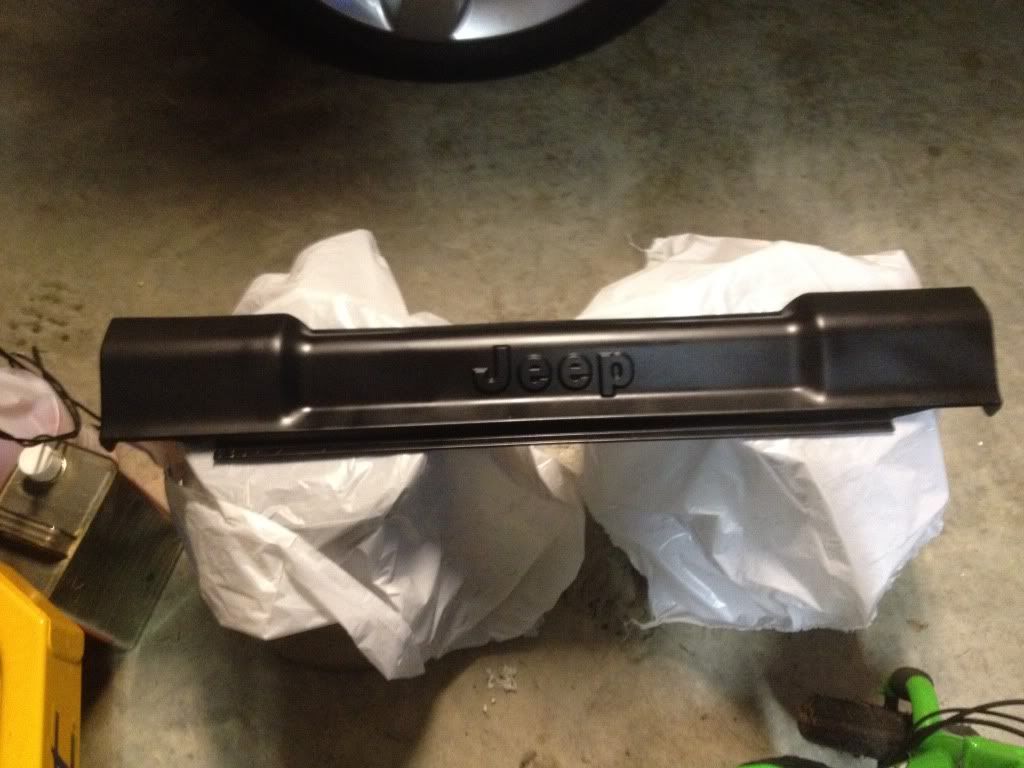 I put 3 coats of Rustoleum Flat on the front of the front bumper.
Heres the line of stuff to be painted with the bumper on the right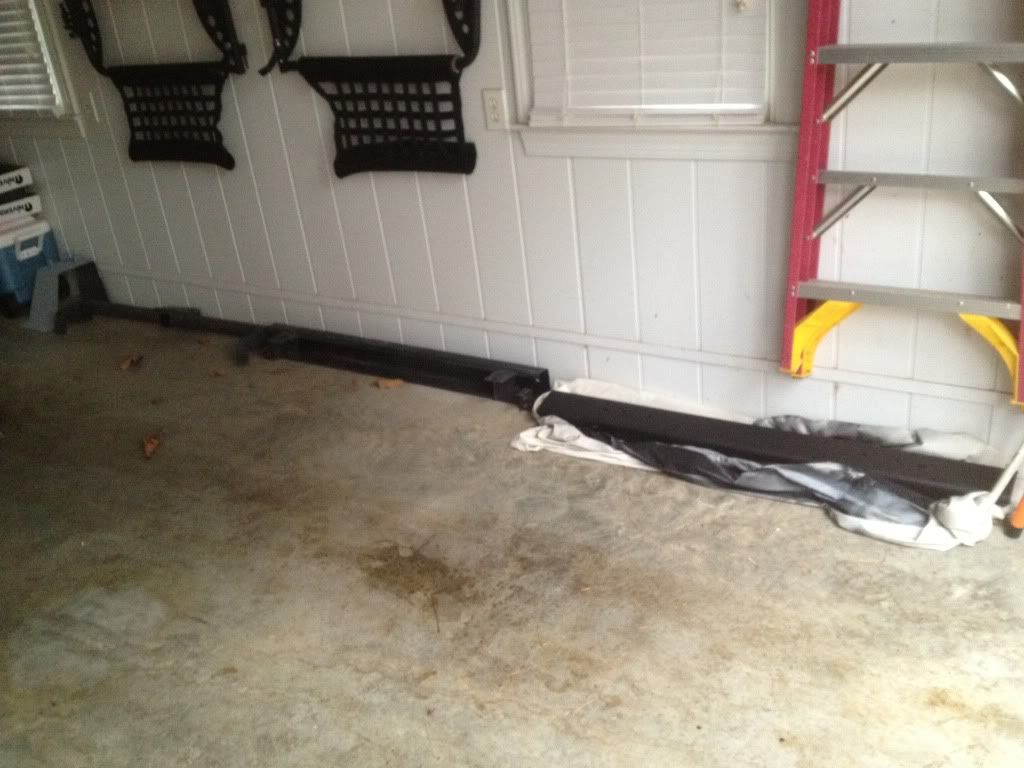 Sanded and began to prime the carrier but ran out of primer.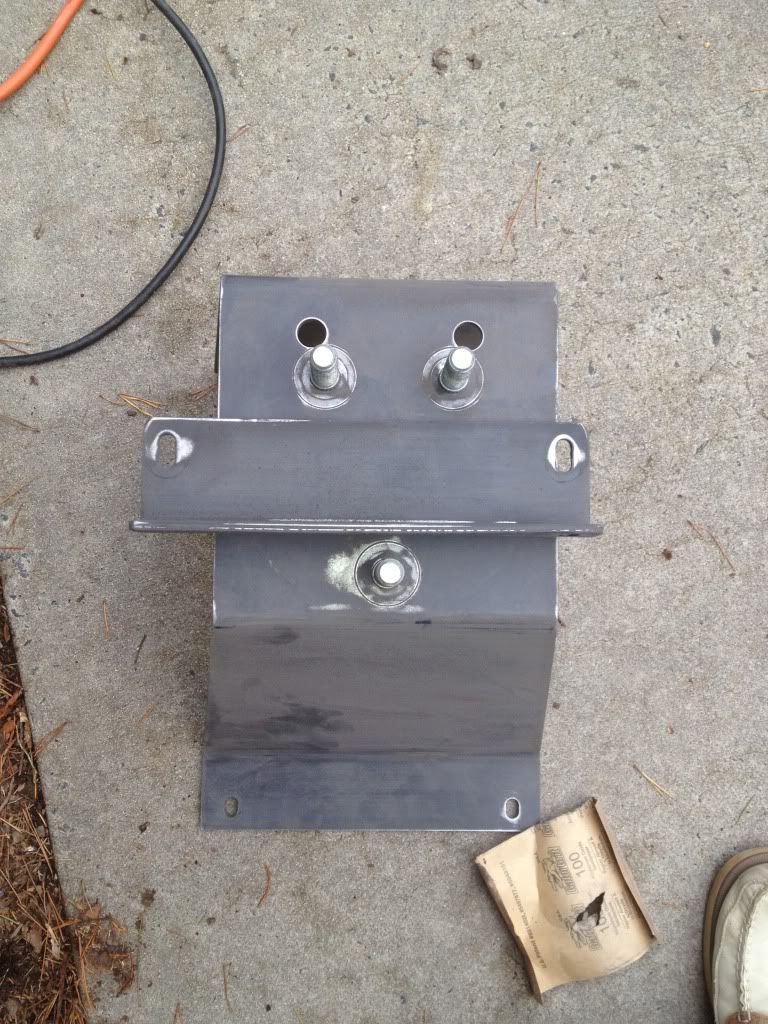 Simple Green'd the stock tail lights (minus bulbs) and the plate mount. They are set out to dry thoroughly then will go up on classifieds.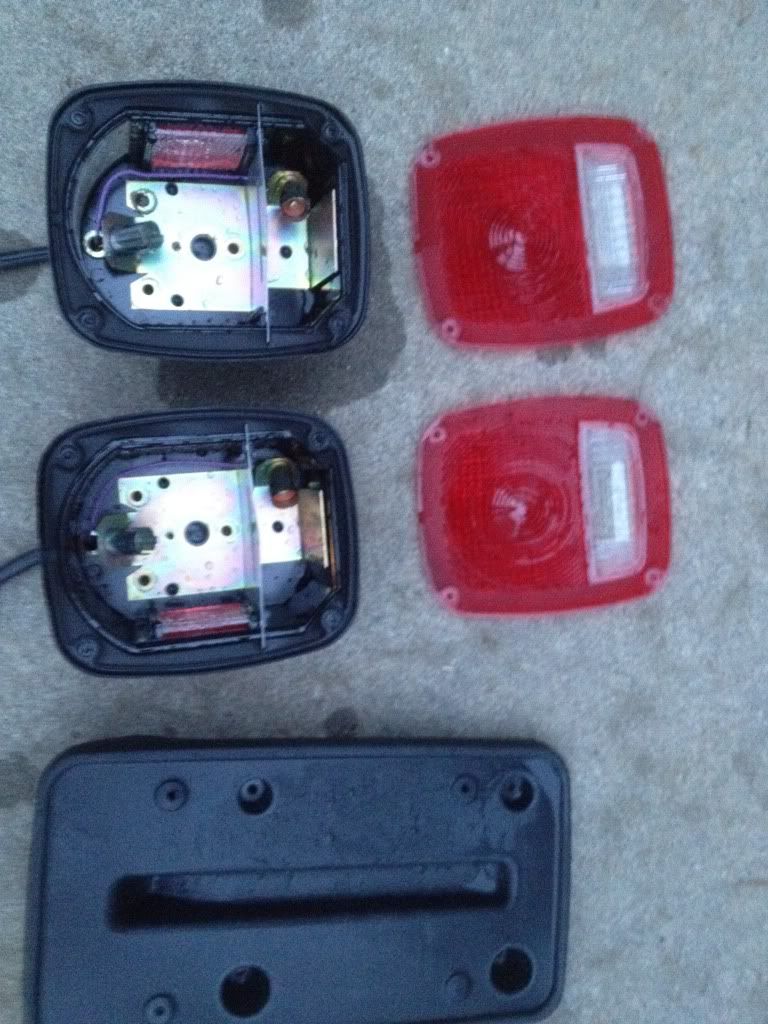 Tore the dash apart to add the two replacement led lights for the HVAC
Before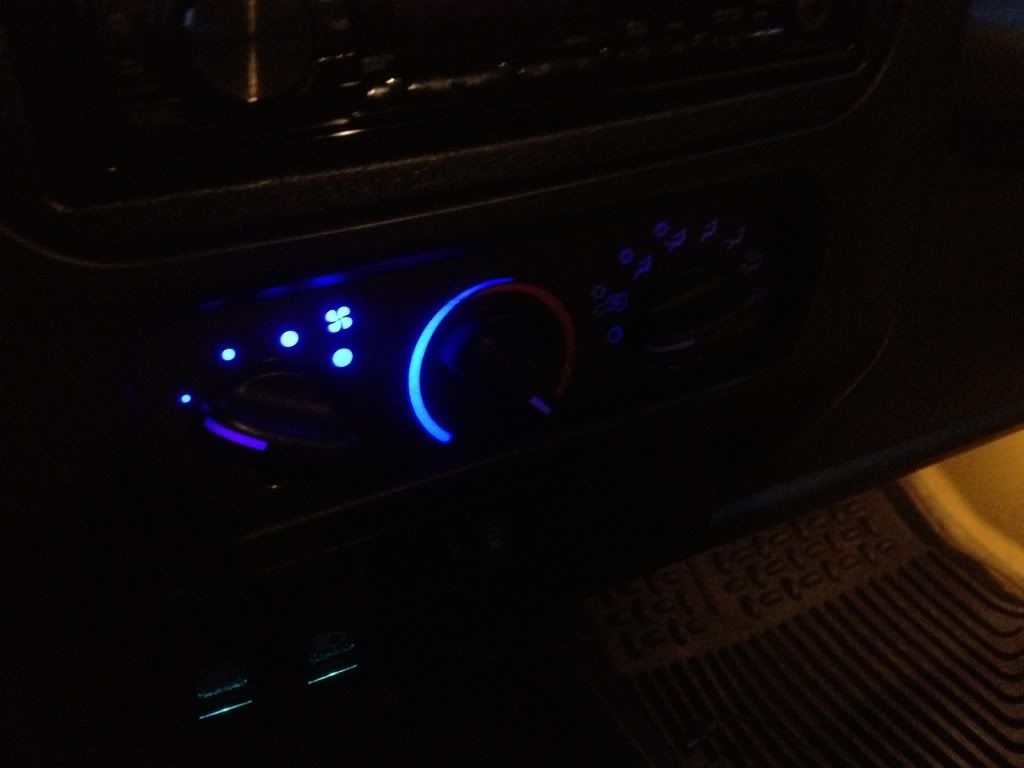 I discovered one of the leds was just loose so I tightened and it works now. The replacement bulb appeared dim from the outside so i tore open the HVAC box and, sure enough, the replacement bulb was much dimmer. I emailed Autolumination and am awaiting a response.
You can see the dimmer replacement bulb in the middle.
After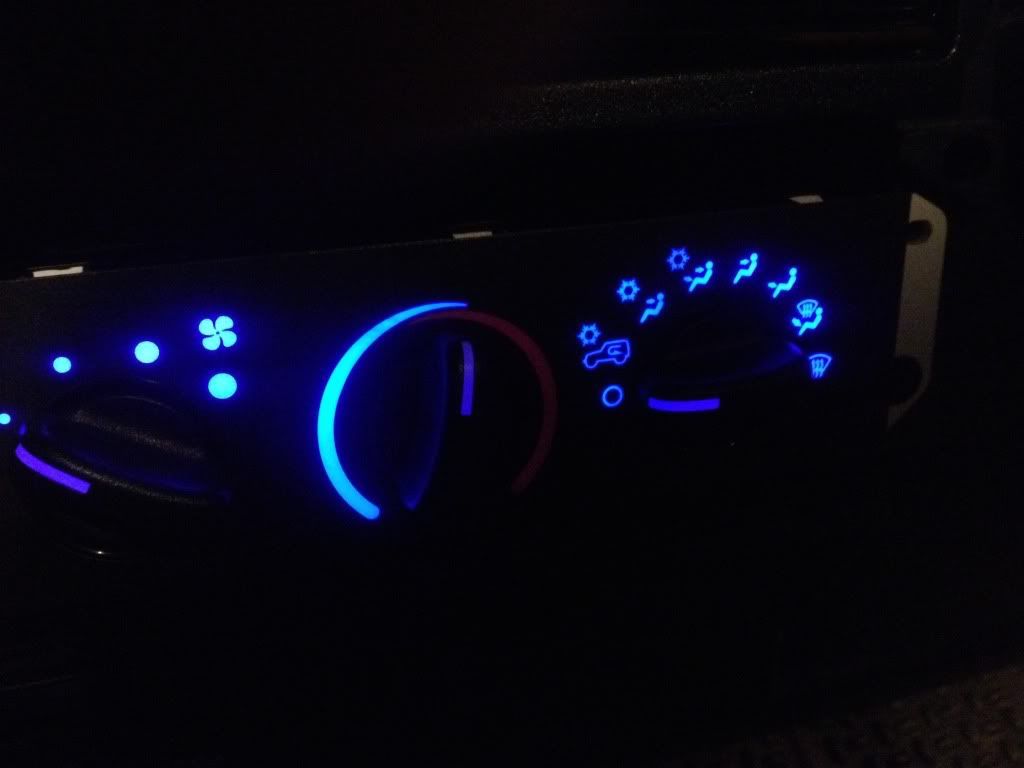 While I had the HVAC box apart, I pulled out my broken knob for the air location controller and found the part that broke off.
I took a soldering iron and melted the plastic back together. Since the fix isnt the strongest, I swapped the knob for the heat knob, since it requires much less pressure to turn. Now all my HVAC controls work again!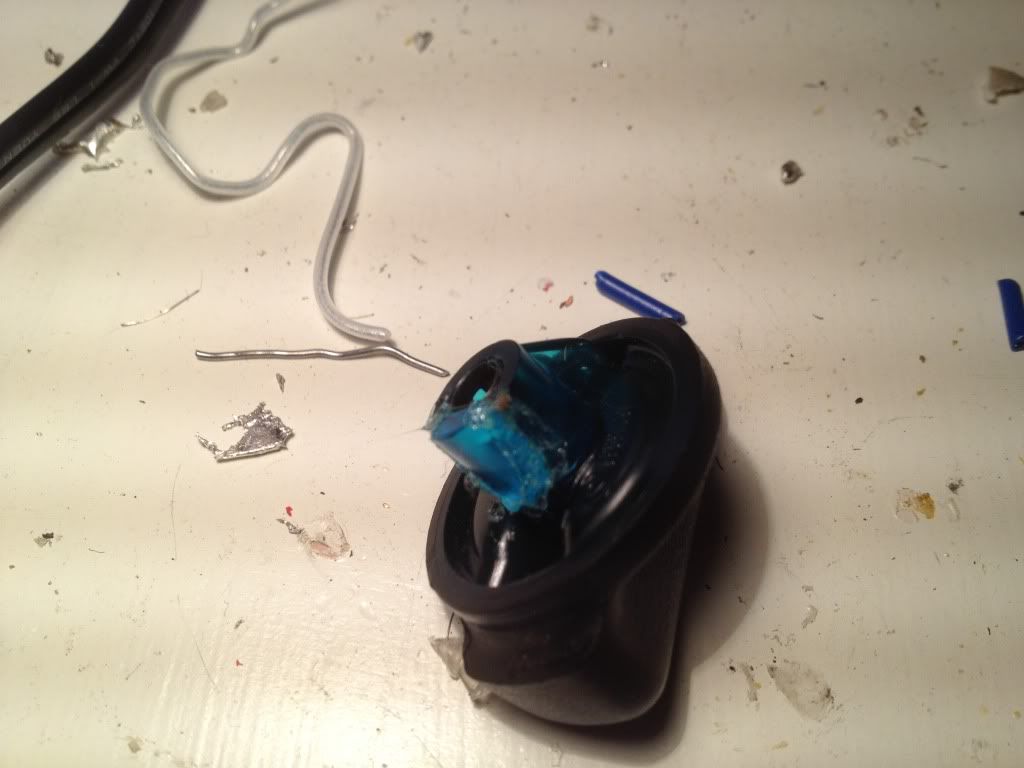 This post brought to you by the stupid history deletion/page reloading feature on the iPhone 4S and the new and quite the opposite of improved Photobucket update.