Finally home! Picked the Jeep up from the dealership in Salisbury. Dad had his in the shop and had gotten it back this morning, but had to drive my Jeep up to the dealership to pick his up, then drive to Raleigh and back to get me. A nice black lady asked if i'd trade her for her Chrysler. I laughed.
Anyways, finally get to open my goodies! The packaging on the first had me pretty mad at UPS. That is just awful.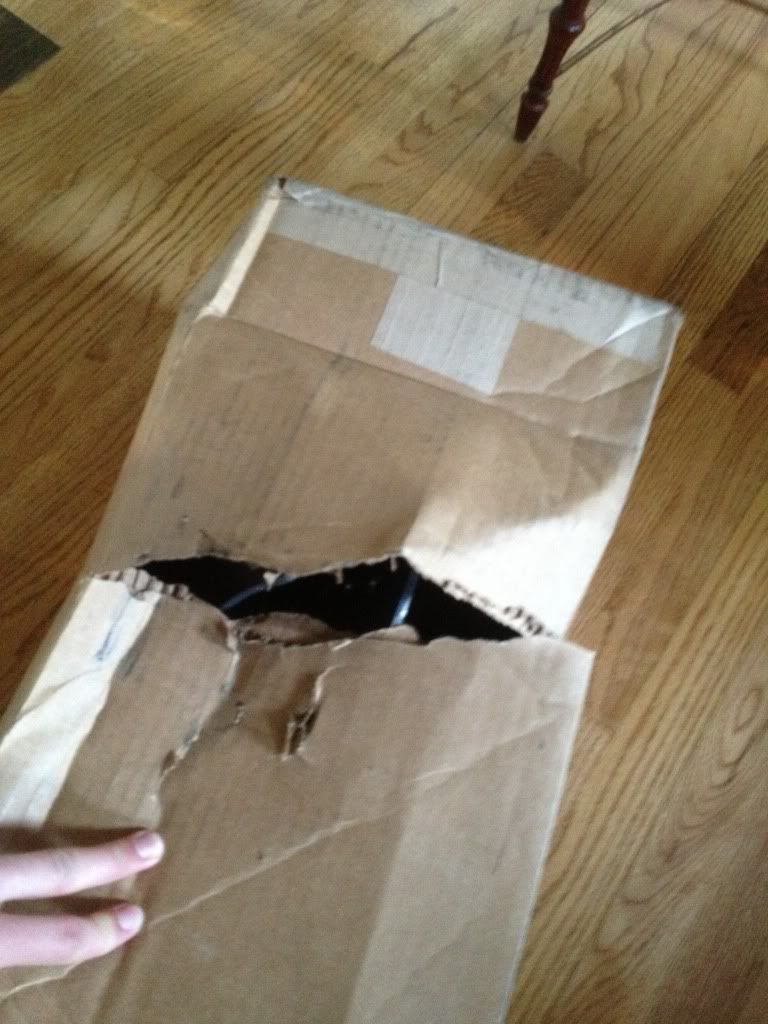 Anyways, here's the first. TnT Customs Wagoneer 44 truss/bracket kit. Already welded and even beefier than the rear truss. Has semi-adjustable coil pads, Hysteer offset track bar mount, and HD LCA mounts. May start grinding the axle for fitment tomorrow if I have time after the boat show.
Other package was my Polk DB5251 Component system that will be replacing the Kickers in the dash. Hooked them up to my room stereo; they're not terribly bassy but they have very sharp highs which should go great with my subs.