I was trying to figure out what I would use to mount my led tail light. And then i found this old license plate in my closet that my dad tore up when he ran a trailer up the back of his car. I covered the number up because he still runs this number.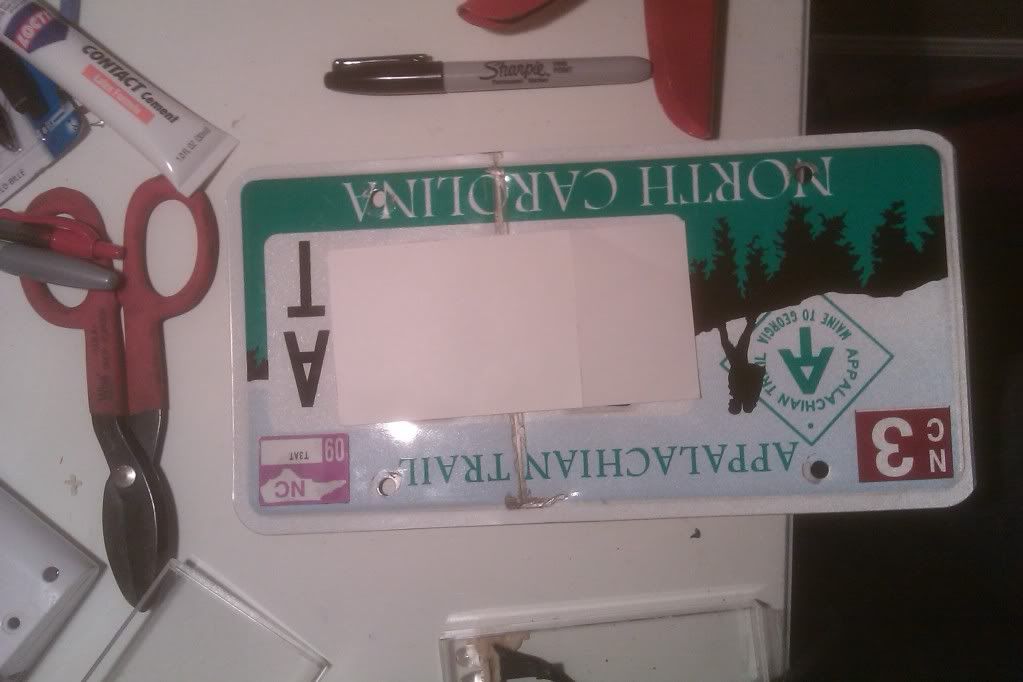 I put the lid to the case on the end of the plate and traced around it.
I measured the distance between my wheel and the tailgate, the height from the tire carrier to the intended light position, and the distance to the bolts. Then I mapped out bend and cut lines on the plate, used tin snips to cut into the extra on either side, and bent between the snips. I tested it on the carrier and bent to adjust. Got it perfect.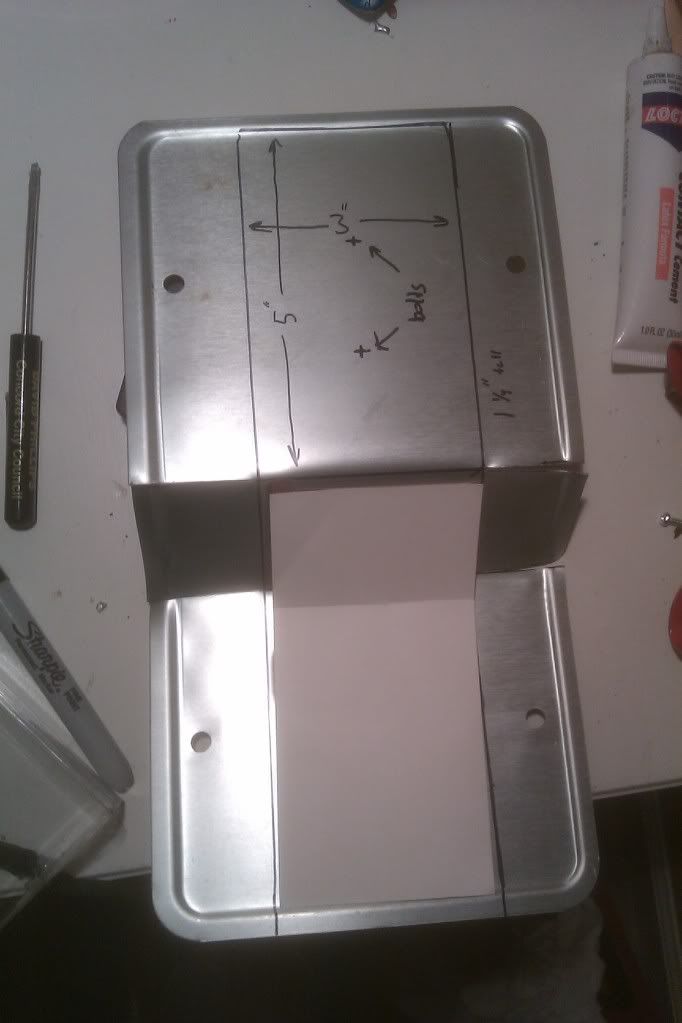 I cut the excess off of the sides with the snips and then cut about a 1/2" off of the carrier side to make it fit properly.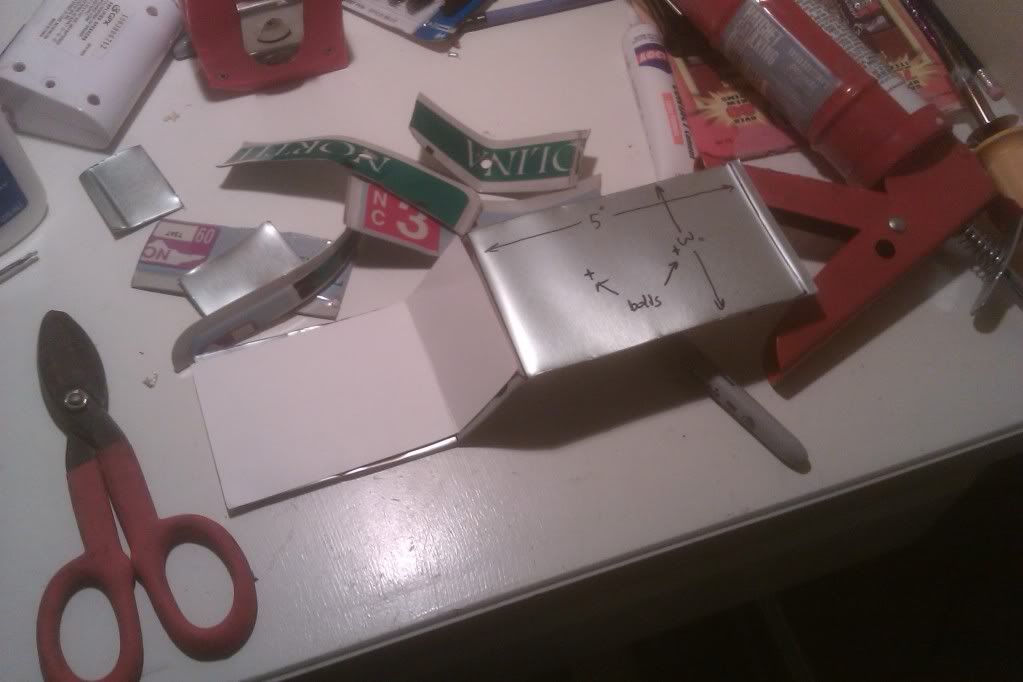 I measured and drilled out two holes on the plate and melted two holes into the lid. I had to make them big enough to fit the screws and nuts shown because they were the only sets I could find in my house that fit each other (leftovers from a flatscreen mount and body Armor trail doors).
The light mounted on the tag with the screws and nuts. Fits perfectly.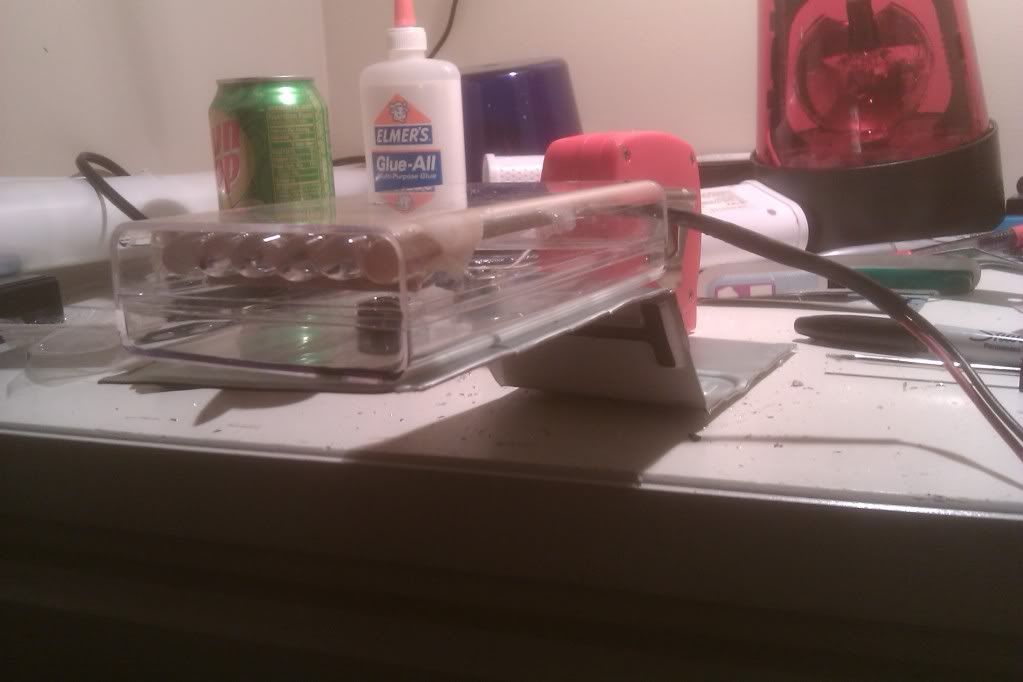 At a different angle
Everything will be disassembled and painted black (except for the front obviously) and the case will be filled with silicone sealant behind the lights. More to come...